SPOTLIGHT 567
06/12/2016 14:23
Welcome to the Spot Light! Check out our new psychedelic, kraut, prog, space rock, experimental, soul, disco, funk, jazz, garage, soundtracks, acid folk, doom and metal records!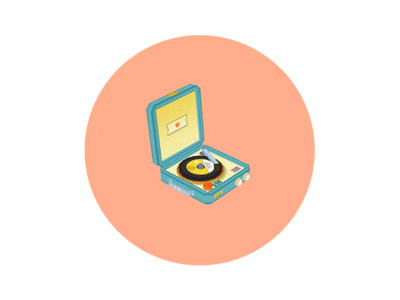 PSYCHEDELIC/PROGRESSIVE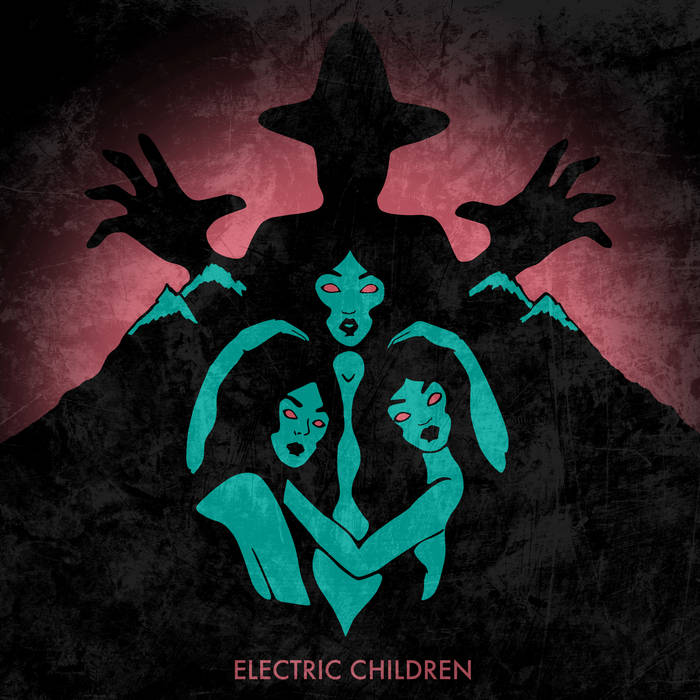 Limited to 158 copies on SEAFOAM GREEN vinyl! The 2016 full-length by a great freaked out psychedelic doom band. 'Electric Children' is a concept album of sorts. The material drives forward with an ethereal magic and revels in driving chords counterbalanced with otherworldly soundscapes. This is an album that hints at everything from Hawkwind to Motörhead.
The debut full-length by these Swedish stoner rockers features super groovy stoner-doom with bluesy solos. More info later.
Siberian blues-rock combined with folk, country and Indian blood. 'From Somewhere To Nowhere' is a conceptual work about the voyage that life is. A hot-blooded surprise from cold, cold Omsk! Edition of 300 copies on COLOURED VINYL including an insert.
Limited to 150 copies on GREY VINYL. WOLFMEN OF MARS brings you a satanic musical odyssey that combines the electronic analogue sounds of the '70s-'80s and mixes these with heavy grooves. Inspired by tales of Salem witchcraft and New England folklore, 'The Witch, The Goat & The Malevolent Spirit' is a record that's been approved by the devil himself.
GARAGE PUNK/ROCK & ROLL
Here's a super raw, wild and hysteric mid-'60s Swiss garage fuzz screamer, backed with a cover of the almighty Sevens!
This album by the three-piece stoner/rock'n'roll band from Italy contains 11 speed-rock'n'roll tracks in a hi-quality production. The perfect soundtrack for a fast and furious car ride on the highway to hell! Fans of Motörhead, Hellacopters and Nashville Pussy will be delighted! Featuring cover artwork by famous comics designer Maurizio Rosenzweig, this is the BLACK VINYL version.
Laurie Shaw sounds dirty, heavy and like a mash up of all that is good in music from the past 40 years, including Beefheart, ATV, Seeds, Coral, Fall... This music is almost unclassifiable in its class. And unhinged in a together kind of way.
R&R/ROCKABILLY
Faithful to his ever-frenzied rhythm, El Vidocq never ceases to delve into his treasure trove of 45 rpm vinyls. And the nuggets, they keep a-comin'! For this 4th volume the tropical heat warms your ears and sends you travelling without you ever having to leave the fireplace. A groovy journey through Africa, Latin America and the Middle East of the 1950s, whose singular exoticism seduced listeners. As you'll see, this period was already open to mixings of all sorts: R'n'B is easily blended with African flavors by Guitar Gablé, doo-wop is cooked up Cuban-style by the Sultans, a big band is given a voodoo makeover by Les Elgart, a Mexican twist is belted out by Chuck Rio. (Much) less expensive than a budget flight and a hell of a lot faster. Climb aboard for a mini world tour in 40 melodious minutes! SIDE 1: 1. Lincoln Chase - Deep In The Jungle 2. Guitar Gablé - Congo Mombo 3. The Terrifics - Loco 4. Eddie Warner - El Pachuco Bailarin 5. The Mariners - Zindy Lou 6. The Delco's - Arabia 7. Ralph Marterie - Shish-Kebab 8. The Sultans - Boppon's With The Mambo SIDE 2: 1. Chuck Rio - Margarita 2. Karl Denver - Zimba 3. Les Elgart - Voo Doo Drums 4. Xavier Cugat - Sun Sun 5. Ward Darby - Safari 6. The Kingpins - Ungaua 7. D. Perez Prado - Alekum Salem Suby 8. Kemal Rachid - Loukoum
ROCK/POP/WAVE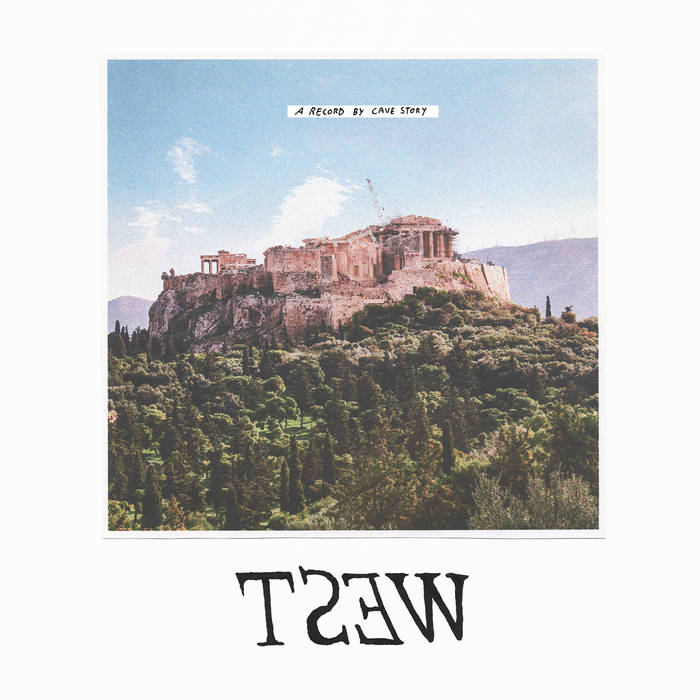 Elevating the trio's indie sound to post-punk grooves and buffed bass lines, Cave Story sounds youthful and urgent, with a rebellious attitude still playing a strong part. In 12 songs, the three-piece plays the "why so serious" game with the listener. 'West' elevates the rock song to a pop delicacy and reiterates Cave Story as the future of Portuguese rock.
SOUNDTRACKS
Here are two synth rock songs from JOEL GRIND, the mastermind behind TOXIC HOLOCAUST. This run is limited to 168 copies on 7-inch CLEAR VINYL.
The complete original score (plus all the outtakes) for one of the most iconic Italian 'polizzioteschi', often regarded as the Italian answer to the Charles Bronson/Clint Eastwood mania of the 1970s. Written by the brothers De Angelis, the score alternates between killer funk grooves and more laidback instrumentals. This muisic is now available as a DOUBLE-LP in a gatefold sleeve with original artwork and film stills. Don't miss it! BLACK VINYL.
...POLIZIA AL PROCURATORE DELLA REPUBBLICA O.S.T.' - One of the rarest and most beautiful soundtracks composed by Riz Ortolani is this one for the crime movie directed in 1971 by Damiano Damiani, starring Franco Nero, Martin Balsam and Marilù Tolo. Extraordinary bass lines, guitar effects and amazing drum breaks form an astonishing mix of different sounds: from tense or dramatic moments to deep and explosive jazz-funk and beat grooves. Includes two bonus tracks previously unreleased on vinyl. Limited to 500 copies.
PUNK/HARDCORE
A three-track EP by Tokyo's KRIEGSHÖG, offering distorted and diabolic bass driven hc with a sick vocal style that brings to mind 'Who The Helpless'-era KURO and the LSD flexi as much as ICONOCLAST's relentless d-beat attack creating a background soundtrack for the insanity called living in Tokyo. This 7-inch is housed in a Discharge EP style sleeve with flaps on the outside and a thumb cut. A lyric insert is also included.
The debut release from ES, a band comprising four women playing "mutant synth-punk for our dystopian present". This 12-inch offers four tracks of gelid guitar-less post punk that is equal parts sparse and cosmic. Think of KUKL and NO DEFENCES jamming with X-MAL DEUTSCHLAND and you may get an idea of what to expect. The record comes with a lyric insert and a free download code.
The debut release from OHYDA contains distorted, dark hc that channels the spirit of the classic Polish hc punk of DEZERTER or TRAGIEDIA (who they cover on the B side), mixes it with modern Barcelona-based bands à la DESTINO FINAL and incorporates quasi industrial beats a la CRESS with a hint of psychedelia, creating a hybrid that is a monster of its own. Seven tracks in nearly 16 minutes, presented in a heavy, reverse board sleeve with a 12-page A6-sized lyric booklet and a download code.
Sheer Mag's 12-track 'Compilation' LP features the Philadelphia DIY rock band's three 7-inch records, recorded on a vintage 8-track tape machine and originally released in the period 2014-2016.
FOLK/ACID FOLK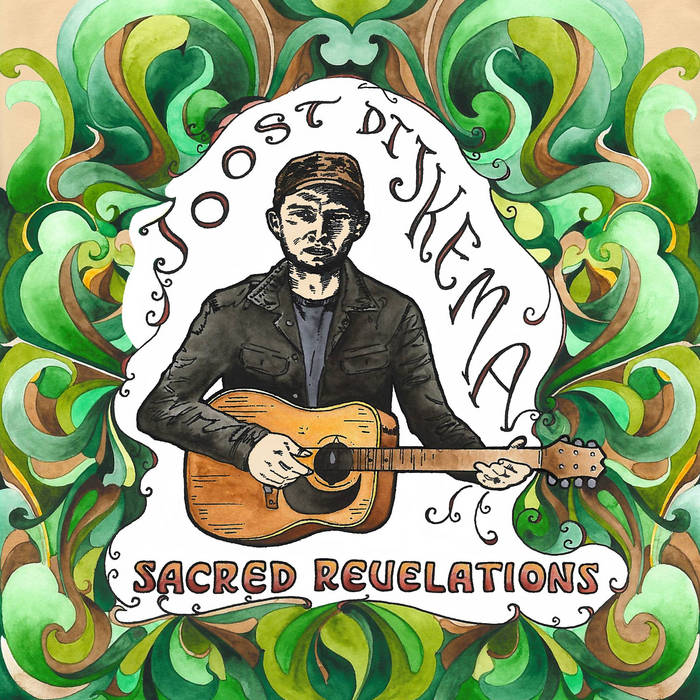 The debut-album by Joost Dijkema, an aspiring musician, as well as one of the few young fingerpick guitarists from the North of the Netherlands. He performs astounding acoustic guitar instrumentals, mixed with wonderful songs featuring warm vocals, in which observations and stirrings of the soul from the past and present play a central role. For fans of Michael Chapman, Leo Kottke, John Fahey, Townes Van Zandt and a gloomy Gene Clark.
On Fountainsun's debut-LP, 'Music Today', Daniel Higgs and Fumie Ishii served as guides on a multi-dimensional pilgrimage through the cosmos. This second album finds the Dionysian duo not at journey's end, but settled down within a manychambered temple, contemplating matters of the heart and spirit. Time-honoured forms of expression (folk song, parable, ballad, rhapsody) populate this album, but appear to be slightly out of phase with ordinary reality. Fountainsun employs many instruments to purify its anarchic sanctuary, including a 12-string banjo, vibraphone, marimba, guitars, drums, gongs, and even an actual broom.
Tenth anniversary edition! 'Micah P. Hinson & The Opera Circuit' was Micah's second album. It was recorded in his home town of Abilene, while Hinson was housebound and addicted to heavy-duty painkillers, after a play fight with a friend left him with an excruciating back injury. His sensual noir drawl is leavened by delicate string and horn arrangements on f.i. 'It's Been So Long'. This reissue comes on clear vinyl and is limited to 500 copies.
METAL/STONER/HARDROCK
The debut-album by Dead Witches is full of doomy slow grooves, occult riffing, classic doom drumming and the warm vocal melodies of Virginia Monti. Featuring artwork by Goatess Doomwych, 'Ouija' is suitable for fans of Electric Wizard, Sleep and Pentagram. Edition on BLACK VINYL.
ELECTRONICA
An LP of selected recordings from the period 1980 to 2000 (unreleased) by this key composer of Belgian electronic music. SIDE 1: 1. Chant 10A SIDE 2: 1. Nervous 2. Tablas
LOUNGE/EASY TUNE/LIBRARY
From the legendary DENEB series, here's one of the grooviest Italian libFrom the legendary DENEB series, here's one of the grooviest Italian library records ever, presenting Amedeo Tommasi and Gerardo Iacoucci (aliasrary records ever, presenting Amedeo Tommasi and Gerardo Iacoucci (alias H. Caiage) at their best! The material will hit you like an explosion o H. Caiage) at their best! The material will hit you like an explosion of heavy organ sounds, jazz and psych-beat, with killer drum breaks and mf heavy organ sounds, jazz and psych-beat, with killer drum breaks and mellow tunes. Original artwork by Luca Barcellona and exclusive liner notellow tunes. Original artwork by Luca Barcellona and exclusive liner notes by Gerardo Iacoucci himself. Limited to 500 copies.es by Gerardo Iacoucci himself. Limited to 500 copies.
JAZZ/AVANT GARDE
In 1970 Barney Wilen assembled a team of filmmakers, technicians and musicians to travel to Africa in order to record the music of the native pygmy tribes. Upon returning to Paris, two years later, he created 'Moshi', a dark, eccentric effort fusing avant-jazz sensibilities with African rhythms, ambient sound effects and melodies rooted in American blues traditions. Cut with French and African players, including guitarist Pierre Chaze, pianist Michel Graillier and percussionist Didier Leon, this is music with few precedents or followers, spanning from extraterrestrial dissonance to earthbound, streetlegal funk. The set includes a 20-page booklet with rare pictures, sheet music and original liner notes. The DVD includes Caroline de Bendern's movie 'A L'Intention De Mlle Issoufou A Bilma', documenting this incredible African journey.
Blog
Previous editions:
29/11/2016 15:11 SPOTLIGHT 566
24/11/2016 17:04 SPOTLIGHT 565
15/11/2016 15:09 SPOTLIGHT 564
08/11/2016 16:00 SPOTLIGHT 563
01/11/2016 16:06 SPOTLIGHT 562
26/10/2016 17:48 SPOTLIGHT 561
18/10/2016 17:47 SPOTLIGHT 560
10/10/2016 17:15 SPOTLIGHT 559
04/10/2016 14:45 SPOTLIGHT 558
26/09/2016 17:58 SPOTLIGHT 557
14/09/2016 16:52 SPOTLIGHT 556
07/09/2016 17:11 SPOTLIGHT 555
30/08/2016 12:38 SPOTLIGHT 554
23/08/2016 16:38 SPOTLIGHT 553
12/08/2016 15:08 SPOTLIGHT 552
09/08/2016 16:42 SPOTLIGHT 551
03/08/2016 16:40 SPOTLIGHT 550
25/07/2016 12:10 SPOTLIGHT 549
19/07/2016 13:51 SPOTLIGHT 548
11/07/2016 17:02 SPOTLIGHT 547