SPOTLIGHT 26
02/07/2018 14:43
SPOTLIGHT 26
Welcome to the Spot Light. Check out the latest psychedelic, cosmic, prog, freakbeat, folk, kraut, experimental, jazz, drone, mystical, and avant-garde sounds! https://www.shinybeast.nl/blog
PSYCHEDELIC/PROGRESSIVE/FOLK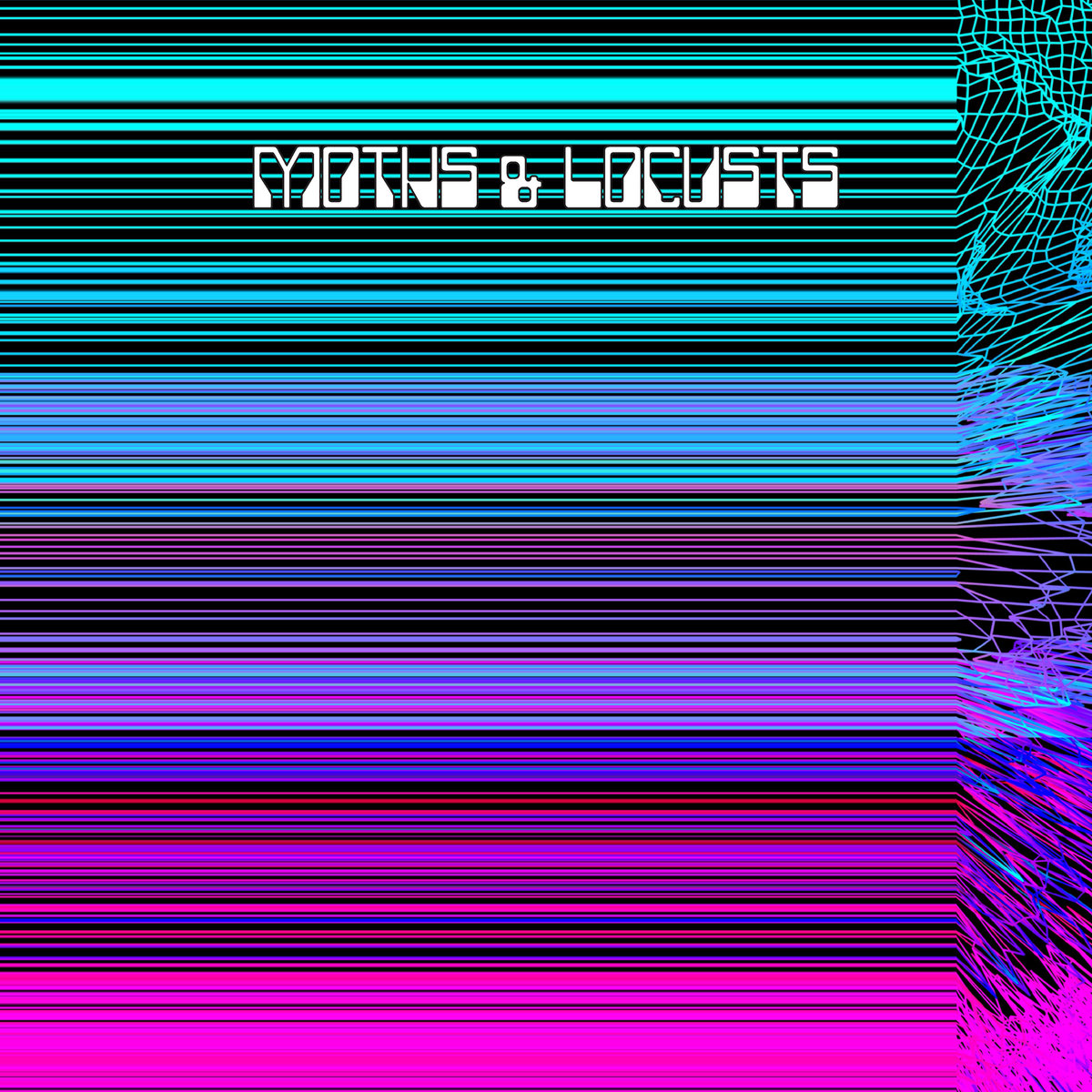 The A-side of this 7-inch contains the rifftastic Moths & Locusts live fave 'Cocaine Kangaroo'. On the flip we find the band drifting into multi-dimensional 'head' mode with the truly mind bending 'Peyote Coyote', recorded in dual mono and playable at 16, 33, 45 and 78rpm (or any other speed you like). Buckle up!
The A-side and the band's style, both called 'Freedom Rock', are a step beyond world music since Ultra Satan sounds way too spaced out and out of this world.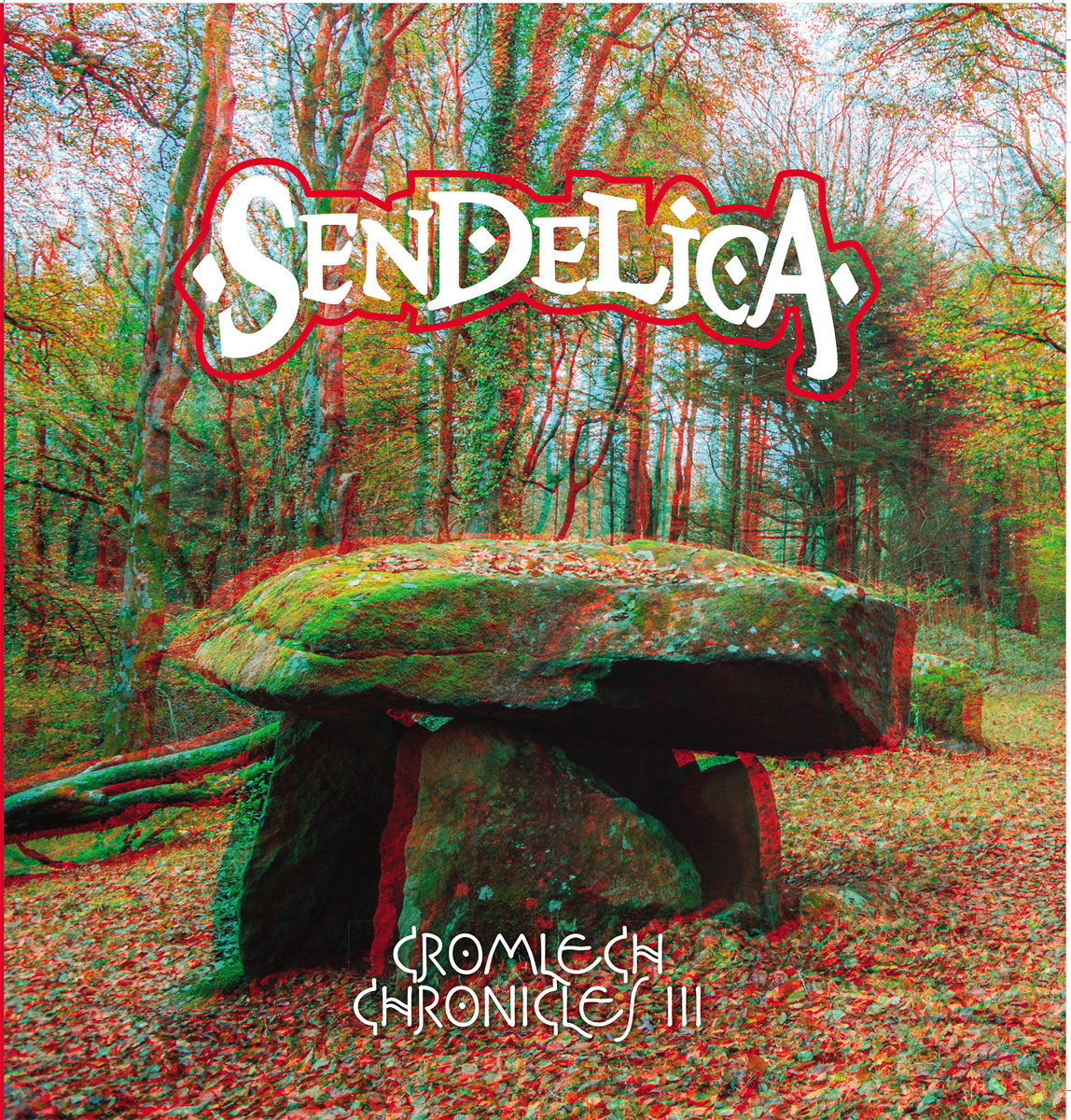 Issued on THREE 10-INCH RECORDS, pressed on BLACK VINYL, here are six Sendelica tracks, recorded by a line-up expanded with second drummer Gregory Curvey (from The Luck Of Eden Hall) and keyboardist Roger Morgan. Musically, as one might expect, this is a top notch mixture of pastoral pastures and searing psychedelic prog! This set is presented with 3-D artwork and includes 3-D glasses!
A deeply personal musical statement from Bobby BeauSoleil, a 2-disk concept album featuring a mix of vocal and instrumental tracks tracking the meandering path of his journey to spiritual understanding. Among the vocal tracks performed by BeauSoleil are both covers and original songs, some with guest performances by Annabel Lee Moynihan, Michael Moynihan, Robert Ferbrache and Mike Behrenhausen. A lavish triple gatefold cover integrates evocative photographs by Nicholas Syracuse with calligraphy by Timo Ketola. Jacket layout and design by Bobby BeauSoleil and Beth Hall. This album was recorded at Oregon State Penitentiary between 2008 and 2015, and published by :AJNA:.
Influenced by bands such as Black Sabbath, Hawkwind, Amon Düül II and The Stooges, 'Primitive Fuck' channels an era in which psychedelic rock stood for mind expanding eclecticism and hip shaking sonic hedonism in equal measure. Based in London, Black Helium moves from motor city heroism to shapeless Kosmische ambient ego-death via space ritual riff worship. 'Primitive Fuck' marks the birth of that band your psychiatrist warned you about!
Reissued on vinyl is the 1970 debut-LP from this Hamburg-based exploitation project, involving members of '60s beat heroes The German Bonds and acclaimed hard rockers Lucifer's Friend, and thus closely related to a.o. Pink Mice and Asterix. Originally out on the notorious German budget label Europa, this LP features an appealing mixture of psych, prog and early hard rock. Included are originals as well as covers of 'House Of The Rising Sun' (in Frijid Pink style) and Led Zeppelin's 'Whole Lotta Love'. This fine edition comes with remastered sound and liner notes.
Reissued on vinyl is the second LP (originally out in 1971) from this Hamburg-based exploitation project, involving members of '60s beat heroes The German Bonds and acclaimed hard rockers Lucifer's Friend, and thus closely related to a.o. Pink Mice and Asterix. Originally out on the notorious German budget label Europa, this LP features an appealing mixture of psych, prog and early hard rock. Most songs are originals, but the opener is a cover of the Free's famous 'All Right Now'. This fine edition comes with remastered sound and liner notes.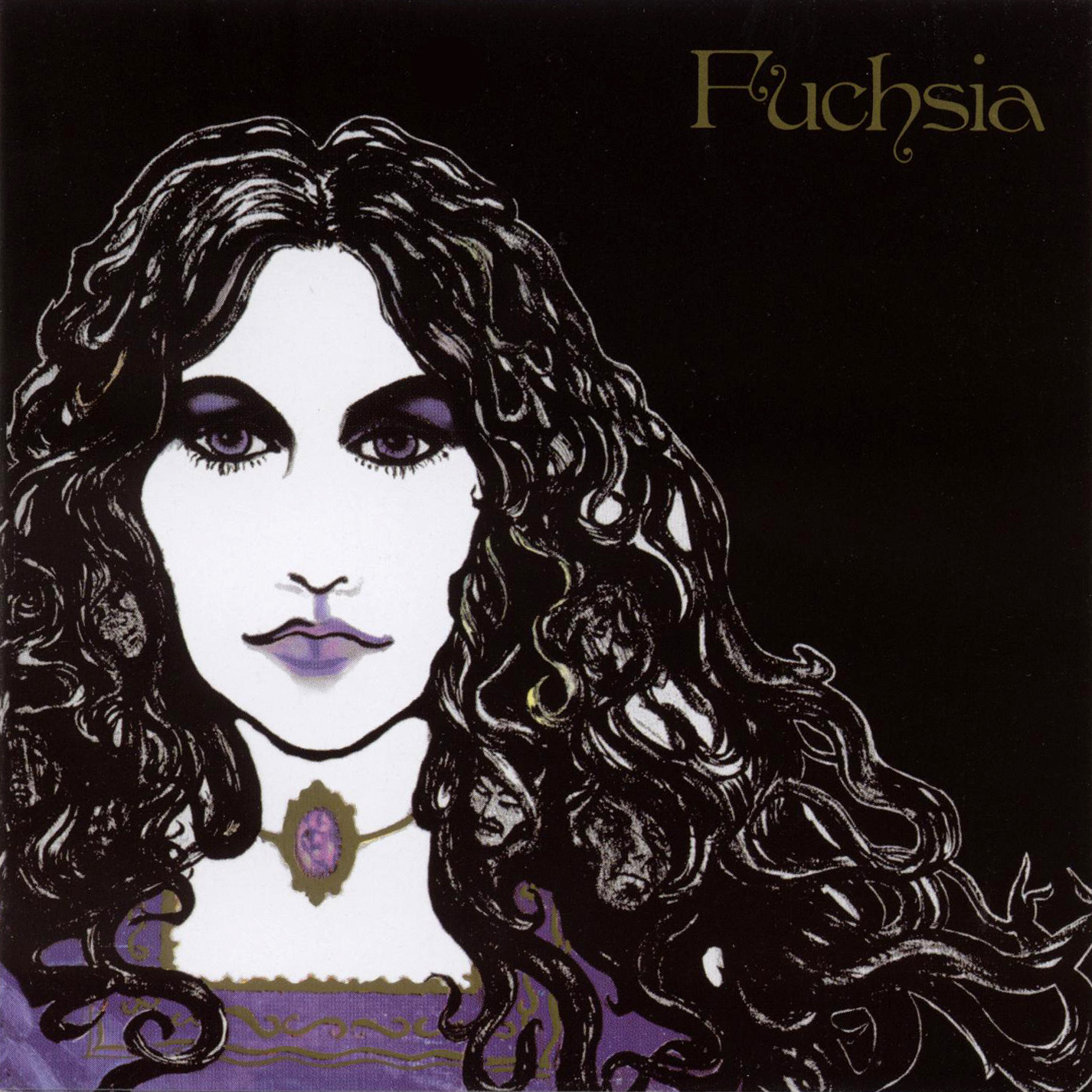 Thanks to a couple of reissues, the 1970 debut-album by British progressive/psychedelic folk-rock act Fuchsia, which remained unnoticed at the time of its original release, became a sought after classic during the last 15-or-so years afterall. Now here's a very special reissue of that legendary LP, pressed on 180-GRAM BLACK VINYL, and adding a second platter featuring early demos along with new recordings of previously unreleased songs, plus the band's first 15-minute studio recording. And that's not all. Also included are a DVD offering an interview with Fuchsia mastermind Tony Durant, a 24-page magazine and a fold-out poster! And the whole set comes in a gatefold sleeve! Awesome!
Last June, Crystal Jacqueline and her band performed at the Sonic Rock Solstice Festival and somebody very naughtily bootlegged it. The day after the gig, Icarus Peel, Jacqueline's guitarist and musical director, was perusing one on the many merchandise stalls when he noticed a homemade CD of the previous evening's performance. "How much for the CD?", he asked. "Ten quid", came the reply. "How much if you're in the band?", Peel enquired. Unsurprisingly, a considerable discount was offered, and the deal was done. Playing the disc on the long drive home, Jacqueline and Peel were impressed by what they heard and thought that with a bit of tidying up they'd have a rather splendid live album and persuaded Mega Dodo to bootleg the bootleggers. The vinyl edition will be available as an 'official bootleg' pressed on 180 gram white and black splatter vinyl in an edition of 250 copies.
'We Mow The Lawns And Fill In Forms' is a Fruits de Mer's sub-label Friends of the Fish release, which means the band are doing all the hard work! It's a collection of odd, difficult to find, and unreleased Fruits de Mer material from both The Honey Pot and Crystal Jacqueline. SIDE 1: 1. Crystal Jacqueline - I Just Gotta Know My Mind 2. Crystal Jacqueline - Remember A Day 3. Icarus Peel - The Avengers Theme 4. The Honey Pot - Step Inside 5. Crystal Jacqueline - The Drugs Don't Work SIDE 2: 1. The Honey Pot - Games For May 2. Crystal Jacqueline - A Fairy Tale 3. Crystal Jacqueline - Moonsong: Pelog 4. The Honey Pot - Egyptian Tomb
First solo album by Tuomas Palonen of the Finnish band Kuparilinna. "A beautifully executed album, this one by a Finnish musician digging deep into recent (read: '60s psychedelic/folk) and ancient (read: actual folk) traditions from his homeland." ~Egon/Now-Again Records.
A limited edition repress, including two bonus tracks, on DELUXE AUDIOPHILE VINYL. Any fan of mind altering acid folk and late '60s pop music at its purest will love this album. 'Like A Beehive, The Hill Was Alive' was originally released in 2017.
An eight-track split-LP faturing Moongazing Hare and Trappist Afterland, offering acid folk moods, Indian raga mosaics, lots of mystery and other far-out tripperies.
'17 LATE 60s/EARLY 70s TRANS-EUROPEAN FOLKY FUNKY & POP-SIKE TUNES' - As suggested by the subtitle itself, this psychedelique dance floor in between the late sixties and early seventies presents a great selection of funky grooves, usually with at least slightly progressive touch to it, and with just an occasional detour towards the folky or pop-sike side of the matter. This is a selection of the best 17 tracks from the original compilation out on CD only in 2007, featuring rare U.K. and European danceable pop-sike, acid folk and funky numbers for the first time on vinyl. Includes tracks by Pawnshop (UK/Italy), Roundhouse (UK/Italy), Kati Kovacs & Juventus (Hungary), The Ghost (UK), Manolo Y Ramon (Spain), Tony Ritchie (UK), Spencer Mac (UK), Birth Control (Germany), Tony Hendrik (Germany), Nuova Idea (Italy), Black Velvet (UK), Dani Martin (Belgium), W. François Wertheimer (France), Gene Latter (UK), Messe Blanche (Belgium) and Electra Combo (Germany).
"Ancestro's sophomore release, 'El Gran Altar' literally wigged out our high-end speaker system as the onslaught of fuzz caused continued static reverberation to occur after the blissful 42 minute journey came to an end. The trio hailing from Trujillo, Peru have a massive sound that features dirty fuzz and heartwarming stoner grooves. We found ourselves transported to the cliffs of Machu Picchu and Inca temple ruins as the roots bleed through as the backbone of this album." ~Rotation11
This score was originally pressed on LP in 1980 and then presented as a 4LP boxset (and 4CD boxset) featuring the original release plus additional session recordings. Now we get an affordable, remastered release of the legendary/notorious 'Lucifer Rising' soundtrack that was originally composed for Kenneth Anger's film of the same name.
GARAGE/BEAT/SURF/ROCK'N'ROLL
Two tracks recorded in early 2018 between relentless touring by our favorite North Carolina punks! Dirty, energetic, raw and unadulterated garage-punk full of emotion and anger, hope and despair with true grit! Elijah and co's raw unique style really shines.
The Berlin-based rockabilly combo releases another red hot 7-inch EP, featuring four tracks. SIDE 1: 1. Rock'n'Roll Frog 2. Theme From A Broken Heart SIDE 2: 1. Cutie Cutie 2. Learn To Lose
2010 album finally on vinyl. Allan Crockford is a true legend in the Medway sound and needs no introduction. Galileo 7 is a great group that mixes powerpop, mod, sike and English freakbeatness at their best. Satisfaction guaranteed.
Releaed on 180-GRAM VINYL, and presented in a heavy cardboard sleeve, here's the eigth full-length from the superb British combo, loved and praised for its exciting mixture of garage rock'n'roll, beat, surf and more... Expect an avalanche of clever licks and hooks, and tunes you can dance to. Boys and gals, roll back the carpet and get the party going with 'My Kind Of Fun' on the turntable!
Second album by this sixties influenced combo from Drenthe, The Netherlands. Limited to 300 copies.
Very well known as one of the hardest working men in modern surf music, SURFER JOE has gained through the years the highest reputation in the world community for his musical skills and his well proven capacity to gather fans from everywhere. Although instrumental surf music has evolved in any possible directions from its Californian origins - so much that nowadays sometimes we call surf what is not really surf - SURFER JOE firmly remains into the traditional surf style using guitar sounds, melodies and rhythm patterns that are immediate identifiers of the genre. SURFER JOE plays surf music. Period. Going from the most aggressive tunes a-la-DICK DALE, to mellow and sentimental ballads, giving an extraordinary attention to the quality of the melodies. During his live performances he can go really loud and wild, but he is perfectly able to roll back, never scared to put in a slow song, driving the show the way he wants. All of this is, once more, reflected in his work 'Swell Of Dwell'. For fans of Dick Dale, The Lively Ones, The Bomboras, Satan's Pilgrims, Creepxotica etc.
After the successful first volume featuring Dutch bands only, 'Down At The Nightclub' now goes international, going around the globe from north to south, from east to west. With 5 previously unreleased songs and 7 rare and hard to find songs this is an album that should be in any garage lover's collection. SIDE 1: 1. The Snails (GR) - Psycho Train (previously unreleased) 2. The Dirty Coal Train (POR) - Jungle Zombie Stomp 3. The Minnesota Voodoo Men (JAP) - Voodoostomp (previously unreleased) 4. Beatrevolver (DE) - Without You 5. Les Breastfeeders (CAN) - Hé, Petite Fille (previously unreleased) 6. The Darts (USA) - Revolution SIDE 2: 1. The Nomads (SE) - Working For The Man 2. Thee Jenerators feat. Jack White (UK) - Mystery Man 3. The Meanie Geanies (GR) - I Want Everything (previously unreleased) 4. The Jackets (CH) - You Better 5. The Maggie's Marshmellows (CZ) - Monkeyman 6. Fifty Foot Combo (BEL) - The Descent 7. The Miners of Muzo (NL) - Down At The Nightclub (LP bonus song, previously unreleased)
POP/ROCK/WAVE/NOISE
The debut single from The Cool Greenhouse features two three minute stabs of Messthetics styled post-punk with sarcastic irony-filled lyrics which are spat over perfect mesmerising repetition. Very reminiscent of The Fall in parts as well as a host of groups which could've been on a number of the "local" post-punk compilations in the early '80s. The A-side 'London' is lyrically a witty attack on the gentrification and youth lifestyle in London and the lyrics feature a keen social awareness. The B-side 'The End Of The World', although minimalistic in its delivery, is repetitive in a good way, as the lyrics build and you hear Tom Greenhouse's frustration come through in the build up from the song. The single is limited to 300 copies and comes within a risograph sleeve with insert and a piece of London trash in each record.
Nick's fourth album offers another dose of heavy guitar based powerpop with songs to die for and a huge production as ever. Big choruses, hooks galore and crunching guitars make this a stand out record of the highest order. This LP is pressed on 140-GRAM AUDIOPHILE VINYL.
PUNK/HARDCORE
Formed in 1978, Friction were Helen Carter (later of Do Re Mi), Ruby D (who went onto other areas of the arts), Danny Rumour (S.P.K, Sekret Sekret & The Cruel Sea) and Fiona Warner (whose brother, Bruce was in The Thought Criminals). They shared the stage with the likes of The Thought Criminals and Lipstick Killers. Existing between 1978 and 1979. After much excavation, this previously uncirculated tape was found with three original tracks from a rehearsal recorded in January 1979. Friction being barely documented or infact known, plans were hatched to preserve this recording onto vinyl for the masses and posterity rather than be lost to time eventually. Includes double sided insert with band history by Helen Carter. Think along the likes of Slits, Suicide Squad or Avengers.
23 tracks spanning the Upstarts' early singles for independent labels, from the groundbreaking 'The Murder Of Liddle Towers' released in 1978 to the controversial 'Brighton Bomb' from 1985. Along with UK chart hits 'Solidarity', 'Not Just A Name', 'Machine Gun Kelly', 'Woman In Disguise' and many others, Angelic Upstarts are one of the most iconic bands of the whole skinhead subculture. The group formed in South Shields in 1977 and are still active to this day. This double vinyl LP celebrates their more belligerent days along with their mid-'80s productions, whose approach is more mature and politically challenged. A brilliant and long running UK punk group, this compilation is by far their finest music and a perfect starting point for getting into the Angelic Upstarts. Crucial. SIDE 1: 1. The Murder Of Liddle Towers 2. Police Oppression 3. Woman In Disguise 4. Lust For Glory 5. 42nd Street 6. Solidarity SIDE 2: 1. Five Flew Over The Cukoo's Nest 2. Dollars And Pounds 3. Don't Stop 4. Not Just A Name 5. The Leech SIDE 3: 1. Leave Me Alone (Live) 2. Liddle Towers (Live) 3. White Riot (Live) 4. Machine Gun Kelly 5. Paint It In Red 6. There's A Drink In It SIDE 4: 1. Brighton Bomb 2. Thin Red Line 3. Soldier 4. England (Live) 5. We're Gonna Take The World (Live) 6. The Young Ones (Live)
Raw, violent and catchy, Blitz's 1982 debut album sounded like a shot of pure rock and roll through the violence of the English working class. Made up by two punks and two skinheads, with a lot to say about violence and football, Blitz appealed to all kinds of lowlifes, who finally had a voice for their generation. Reissue on 180-gram vinyl with a faithful reproduction of the original inner sleeve.
Founded in 1982, The Crack didn't release their debut album until 1989. These British punkers were often tied into the Oi! scene of the mid-'80s along with Cockney Rejects and The Business, but they had more in common with the melodic punk stylings of 999 and mod groups like The Jam or Secret Affair. Featuring a blistering wall of guitars and biting melodies, from the classic album opener 'My World' to the raw closer 'The Giddy House' The Crack deliver ten fantastic original tunes that, while firmly rooted in 1980s UK anthemic punk, also features a pop sensibility that presages the oncoming Brit-pop scene that would absolutely dominate the '90s. Seriously, we'd bet the farm that the young Gallagher brothers were blasting this back in 1989. Absolutely essential 1980s UK punk that bridges the gap between '80s Oi! and the Brit-pop/power-pop revival. Killer.
Never before released live show from 1982, featuring Terry Graham of The Gun Club on drums! Comes with totally remastered sound and in gatefold sleeve with amazing design. Limited to 400 copies on black vinyl. SIDE 1: 1. New Kinda Kick 2. Potantate Of Love & Call Of The Wighat 3. Goo Goo Muck 4. You Got Good Taste SIDE 2: 1. Natives Are Restless 2. Five Years Ahead Of My Time 3. Sinners 4. Lowdown (VERY RARE SONG) 5. Zombie Dance SIDE 3: 1. Mystery Plane 2. Sunglasses After Dark 3. Garbage Man 4. Strychnine SIDE 4: 1. Psychotic Reaction 2. The Way I Walk 3. Tear It Up 4. Beautiful Gardens
One of the best kept secrets of '80s California hardcore punk, TARGET OF DEMAND hailed from Long Beach and only released this 10-track smasher on the small Happy Hermit label and a couple compilation tracks before disbanding. Due to their very short existence as a band, and the fact that they were much more influenced by Teen Idles or SS Decontrol and the sounds coming out of Boston and the Midwest, rather than what was going on in California at the time, this incredibly ripping U.S. hardcore mayhem hasn't been reissued until today. Remastered by California punk legend GEZA X, from the original analog tapes, this is 100% pure American hardcore from 1983. RIYL: Black Flag, Poison Idea, Minor Threat, early Suicidal Tendencies. Limited to 400 copies on black vinyl.
First wave Sydney punk rock band formed in 1977. After a couple of 7" EP's, they set about recording an album. 'Speed.Madness..Flying Saucers...' was their debut album and has been unavailable since 1980. Swankly packaged with four page 12" booklet featuring lots of rare ephemera, posters and flyers, lyrics and the illustration found in the original gatefold artwork.
INDUSTRIAL/EXPERIMENTAL/NOISE/NEOFOLK/GOTHIC
The Berlin-based rockabilly combo releases another red hot 7-inch EP, featuring four tracks. SIDE 1: 1. Rock'n'Roll Frog 2. Theme From A Broken Heart SIDE 2: 1. Cutie Cutie 2. Learn To Lose
'A SLOW FADE TO TOTAL TRANSPARENCY' - The complete recording of 'How To Destroy Angels - A Slow Fade To Total Transparency'. Recorded 24th August 1983, at the Air Gallery, London, UK. Personnel for the performance: John Balance (Coil), John Gosling (Zos Kia), Marc Almond (Soft Cell) and live mix by Peter Christopherson (Coil, Throbbing Gristle). Liner notes by Michel Faber ('Under The Skin', 'The Crimson Petal And The White'). TRACKS: 1. How To Destroy Angels (the complete 23 minute piece) 2. How To Destroy Angels (Zos Kia Remix, a 9 minute unheard remix by John Gosling) 3. Baptism Of Fire (unreleased recording of Zos Kia/Coil at Recession Studios, London, England, October 12, 1983)
In 2007, the Australian trio Drunk Elk recorded a singular self-titled cassette for Sean Bailey's Inverted Crux label. Despite limited release, the album circulated through the freakier channels of the international underground via bootlegs, private downloads, and whispered praise. While Drunk Elk has since spawned a string of equally powerful releases, this first album remains exceptional. It is a snapshot of the band in embryo, exuding the kind of vulnerability only achieved when nobody else is listening.
Herbert Eimert was a German music renaissance man, with his expertise ranging from theory to composition, editing, radio production, and criticism. He wrote numerous books on music theory, worked for years at the British occupational forces run Nordwestdeutscher Rundfunk. It was there in 1951 that he established a studio for electronic music that he ran until 1961, which hosted recordings from Stockhausen, Xenakis, and Cardew, among others. This brilliant work begins on side A with 'Epitaph Für Aikichi Kuboyama', a brilliant piece of voice and electronics dedicated to a Japanese fishing boat radioman, who lost his life from complications related to radiation poisoning in 1954, after the ship he worked on was contaminated from fallout after the USA's nuclear testing at Bikini atoll. In addition to being a brilliant piece of electronic musique concrete, it is a damning indictment of nuclear warfare, as prescient now as it was during The Cold War. Side B is made up of six studies in electronic music, showcasing Eimert's talents which are as impressive as his more famous contemporaries. Essential early electronic music.
Golden Teacher was born in early 2012, when members Ollie, Laurie, Rich, Sam, Cassie, and Charlie gathered at Glasgow's legendary Green Door Studios and packed seven cassettes with raw, rhythmic improvisations. These instrumental sessions, dubbed 'Green Door Disco Band' (or 'G.D.D.B.'), were a covert prologue to the band's infectious and hallucinatory dance music. Originally issued via cassette on Golden Teacher's own Akashic Records, this vinyl edition compiles G.D.D.B.'s most commanding moments for an explosive re-introduction to the band's emergent boogie.
G.I. Gurdjieff was an Armenian and Greek philosopher, spiritual teacher, and musician, whose teachings of The Fourth Way influenced thousands worldwide and created communities that still exist to this day. His goal was to teach humans to reach a higher consciousness out of the "waking sleep" he considered most to be living in. Music was an important part of his teachings and these brilliant harmonium improvisations were recorded in 1949 in Paris, just a short time before his death. Droning and ethereal, these beautiful pieces mark a pinnacle in the work of a legend of human spirituality.
Scored for Maurice Béjart's choreography to the 'Orphée Ballet', based on the Greek god Orpheus, this is one of Pierre Henry's finest works of musique concrète, the genre in which Henry was an early innovator and to which he devoted his career. After years working for the French national radio (RTF) and honing his studio chops on radio spots and editing/composition, Henry formed his own studio in 1958 and began working on modern dance and ballet and soundtrack work. Incorporating percussion, industrial soundscapes, nature sounds, spoken French narrative, and synthesized tones, 'Orphée Ballet' is a beautiful piece that, while less known than what is perhaps his most famous work, also for Béjart's ballet production, 1967's 'Les Jerks Électroniques De La Messe Pour Le Temps Présent Et Musiques Concrètes Pour Maurice Béjart', is equally compelling and groundbreaking. Following his passing in 2017 at age 89, Henry's work has found renewed interest, and this is a welcome reissue of one of his rarest and finest works. Truly brilliant.
After the oneiric journey through synthesizers on Volume 1, entitled 'Synthesis', Massimo Martellotta (founding member of Calibro 35) returns with the second volume of 'One Man Sessions' exploring the tonal possibilities of the classical instrument par excellence: the piano. The instrument is at the center of the scene, and the prepared piano in the manner of John Cage is here decontextualized and freely "In/Prepared" and reinvented in a very personal way, placing objects of common use on the strings themselves to obtain unprecedented timbres. Starting from its nature as a percussion instrument, the piano is hit, caressed, blocked with rubbers or left to resonate on the capsule of a microphone, or else pinched like a harp or a cymbalon, while it fires with the battery, the vibraphone or the mellotron.
'Ingaza' is thematically and stylistically all over the place, sporting atmospheric instrumental loops one moment and jarring, heavily barbed and distorted beats the next. Differences between tracks, not unlike changing channels on TV or switching between net browsers, predominate, imagery conjuring Middle Eastern travel and tourism on one screen plays against grisly proxy war footage on the next. The only threads linking these tracks were made during Bryn Jones' grittier production-cum-dub days during the last years of his life.
'Gel Stations Past' brings together tracks from three shadowy self-released cassettes by Russian Tsarlag: 'Decrepit Gas Station', 'Living In The Past' and 'Dipped In Gel'. Dubbed in minimal quantities and cloistered for private worship, much of Russian Tsarlag's recent output remains hard to find. Each of these albums dispersed instantly among friends and fanatics and receded into legend.
BLUES/COUNTRY/OLDIES
A magical collection of Kentucky's own Roscoe Holcomb, one of the most legendary figures of Appalachian music and a huge influence on the '60s folk scene, and Wade Ward, a Virginia fiddle and clawhammer banjo player who's style has been often imitated. Playing banjo, guitar, and singing in that beautiful high lonesome sound, Roscoe Holcomb covers the first side of this LP, in his wild and raw style. Wade Ward handles the second side, with banjo, fiddle and vocals, playing in the Galax style and with more composure than the at times unhinged Holcomb. The idea behind this recording was to showcase the extremely diverse styles that two banjo players both working in the old-time tradition could have, even if they were raised only a few hundred miles from each other. Includes A3 poster insert with liner notes. Limited to 500 copies.
Based in Aachen, Germany, these outlaw musicians are influenced by guitar driven, C&W rooted US styles s.a. alt country, Americana and old fashioned rock'n'roll, spiced up with mysterious, Morriconesque moods. The band's 2018 album contains 13 tracks.
REGGAE/DUB/SKA/ROCKSTEADY
Now available as a reissue on vinyl, 1977's 'Investigator Rock' sees Jamaican toaster Dennis Alcapone riding Strikers rockers-styled hits, voiced by the likes of Cornell Campbell, John Holt and Johnny Clarke.
'Tommy McCook' or, as it was known on its initial release in 1969, 'The Skatalite', is a collection of some of the greatest ska tunes ever put to tape. Recorded By Arthur "Duke" Reid at his legendary Treasure Isle Studios - named after the family run liquor store that the studio was above on Bond St. in Kingston, Jamaica - these classic recordings feature Roland Alphonso, Don Drummond, Rico Rodriguez, and all the original Skatalites. Also including some classic vocal appearances from some of the biggest names in ska history: Justin Hines, Stranger Cole, and Millicent "Patsy" Todd, the album is a perfect blend of Skatalites instrumentals and vocal tracks. Ska is the heartbeat that created the worldwide cultural phenomenon that is reggae music and at the very center of the ska universe you will find Tommy McCook and The Skatalites; dig here on some of their most historical and influential recordings, and start skanking!
SOUL/FUNK/LATIN/R&B/GOSPEL
S'plat Records is proud to present on its inaugural 45 RPM vinyl release, the debut of a major talent: soul singer GERVIS MYLES. Gervis kept his talent under wraps for most of his career as a Conservation Warden for the Department of Natural Resources. Producer and composer Danny Zelonky saw him performing in a Milwaukee club and immediately knew he'd found a truly great singer. The two began working on material and the first fruits of their labors are presented on this single, 'Element Of Love,' which laments a love (and perhaps a world) gone cold. Backed by Andrew Spadofora (saxophones), John Paul Simons (bass), Brian Rogers (piano), Dave Schoepke (drums) and Zelonky himself on guitar, Gervis tears into the dramatic song; His moans, shouts, falsetto outbursts and hard-edged delivery bring an emotional depth and intensity that builds throughout the song, reaching a crecendo by the final chorus which conveys both pain and ecstatic release. The B side, 'I'm Thirsty,' is a rhythm and blues stomp about drinking away those "woman troubles." Standout piano work from Rogers and a blistering solo by Spadafora in addition to the raw vocal performance make for solid entertainment. On a jukebox, this tune will sell drinks! The analog recording, produced using period equipment at Zelonky's National Recording studio in Milwaukee, has an authentic, thick and warm texture which serves as an ideal vehicle to present Gervis Myles to a worldwide audience.
Mickey Baker wasn't just the most in-demand US session guitar man during the golden years of r&b, the '50s, he also laid the foundation for rock'n'roll and was - though less recognized - as influential as Bo Diddley and Chuck Berry. This LP-collection presents Mickey Baker at his best on recordings (mostly singles) of a.o. Big John Greer & His Combo, Big Maybelle, Marie Knight, McGhee Sextet, Brother John Sellers, Doc Bagby, The Cyclones Ft. Eddie Jones and many others.
SOUNDTRACKS/LOUNGE/CULT ETC
On the road on their 2017 Easter tour, Arsen and his backing band Robbie's Dirty Crew, stopped in a small village in the middle of the French lazy country side. There at the Doghouse Studio these eight tracks were recorded. The habitat of "Roulette Arsenico" and "Gorgona Robertis", in general, is known to be far reaching into warmer temperatures and the tropical and subtropical areas the Pacific and Atlantic Oceans and is even alsom found in warmer seas such as the Mediterranean Sea. SIDE 1: 1. Arsen Roulette - Who Lil' Baby 2. Arsen Roulette - Lorraine 3. Arsen Roulette - Roulette Wheel 4. Arsen Roulette - Loving Kind SIDE 2: 1. Robbie's Dirty Crew - Miss Looser 2. Robbie's Dirty Crew - Longtime Gone 3. Robbie's Dirty Crew - That Night 4. Robbie's Dirty Crew - 20.000 Leagues Under The Sea
'The Unseen' is an action/horror/sci-Fi film, directed by Geoff Redknap. This Canadian feature film is produced by Katie Weekley for Goonworks films. Best known for his industrial and dark ambient projects, Sistrenatus and Funerary Call, MacFarlane shifts his focus to the screen, creating memorable themes that intrinsically capture this film's mood and atmosphere. Created with gritty analog electronics, haunting acoustic melodies and metallic rhythms, MacFarlane's score deeply explores the characters and their surroundings through dissonant strings and synth-driven landscapes.
AFRO-BEAT/FUNK & PSYCH/DESERT BLUES/ETHIOPIQUES
On 12-inch, this 4-track EP, featuring originals and remixes from ESA and Danalogue, is an ode to the music of Zimbabwe's past and future. The tracks represent the country's two major cities, Bulawayo and Harare.
Blog
Previous editions:
18/02/2019 10:14 SPOTLIGHT 7
11/02/2019 16:23 SPOTLIGHT 6
04/02/2019 14:01 SPOTLIGHT 5
28/01/2019 10:06 SPOTLIGHT 4
21/01/2019 08:46 SPOTLIGHT 3
14/01/2019 14:54 SPOTLIGHT 2
07/01/2019 13:39 SPOTLIGHT 1
17/12/2018 15:11 SPOTLIGHT 50
10/12/2018 17:39 SPOTLIGHT 49
03/12/2018 14:43 SPOTLIGHT 48
26/11/2018 09:45 SPOTLIGHT 47
20/11/2018 08:23 SPOTLIGHT 46
12/11/2018 12:04 SPOTLIGHT 45
05/11/2018 12:30 SPOTLIGHT 44
23/10/2018 08:11 SPOTLIGHT 42
15/10/2018 10:18 SPOTLIGHT 40
02/10/2018 09:54 SPOTLIGHT 39
24/09/2018 08:54 SPOTLIGHT 38
18/09/2018 08:36 SPOTLIGHT 37
10/09/2018 14:09 SPOTLIGHT 36