SPOTLIGHT 27
05/07/2018 16:24
SPOTLIGHT 27
Welcome to the Spot Light. Check out the latest psychedelic, cosmic, prog, freakbeat, folk, kraut, experimental, jazz, drone, mystical, and avant-garde sounds! https://www.shinybeast.nl/blog
PSYCHEDELIC/PROGRESSIVE/FOLK
Irish ethereal left-feld experimental folk. 'You'll Know' is a collection of songs by Roslyn Steer written over a few years and recorded over a few days in her home in Inniscarra Co. Cork. Another discovery from the ethereal, fragile, yet mesmerizing contemporary Irish scene. Limited to 200 copies.
Once more the Netherlands proves to be fertile ground for adventurous sonic explorations defantly untainted from outside infuences. The Levende Opjekten Sjooo (L.O.S.) was developed by artist Hans Frisch, who had made a name for himself as a painter by dripping black car paint on white formica panels, calling this: Clean Art. His next project involved a set with moving statues and music. The statues were actually naked dancers hidden between layers of linnen and plastics. As soon as the music started they would erupt from their disguise and start dancing naked on stage to a rather organic and compulsive music that discarded melody in favour of strange sounds and rhythmic patterns. Through a series of fortunate events, in 1969 the L.O.S. was invited to make a record, which they did in a short 4-hour session with the use of flutes, percussions and a Philicorda organ. The result was a true testimony to what the L.O.S sounded like to the few thousand people who were lucky enough to experience them live. Some pictures of some of the shows survived as well as a handful of original copies of this record. Most copies were confscated by the police and the rest dissapeared. Luckily Golden Pavilion was able to unearth an original copy from which the music was then remastered, with kind authorization by two of L.O.S. band members. So here's the restored and remastered version of an utterly rare document of Dutch psychedelia lost for decades. Comes in lavish gatefold cover, and printed inner with back-story and unseen pictures + poster.
A previously unreleased mid-'70s recording from the Belgian cosmic project Kosmose, featuring Alain Neffe, Francis Pourcel and Daniel Malempré. The trio's music blends cosmic sounds with experimental and noisy tendencies. Presented here is one long-stretched 36-minute track, spread over two sides.
Founded in Wendelstein near Nuremberg in 1970, P205'S sole LP saw a release only in 1978 on the collectable Brutkasten label. Long before the band KISS became famous in Europe, these guys were delivering quite unique live shows with pyrotechnics, burning torches and fog in a sinister decor with their faces painted very much like KISS did. The music is leaning between a progressive and mystical edge close to Pink Floyd and the harder raw and darker side of Black Sabbath and Paternoster, Fully sung in English. Here's a fully licensed offIcial release, faithful to the rare original LP. For fans of Black Sabbath, Paternoster, Lava, UFO.
Second flexi from Paul and a real blast at the writers of music mags, those who dictate what is good and bad at the drop of a pen. Full square 7" flexi in black with white label print. Limited to 250 copies.
BLACK WILLOWS: psychedelic doom metal, monumental and with a remarkable sound and conceptual impact. CRANEIUM: classic stoner/doom with influences that alternate between Sabbathian inspirations and desert rock played in the Sky Valley.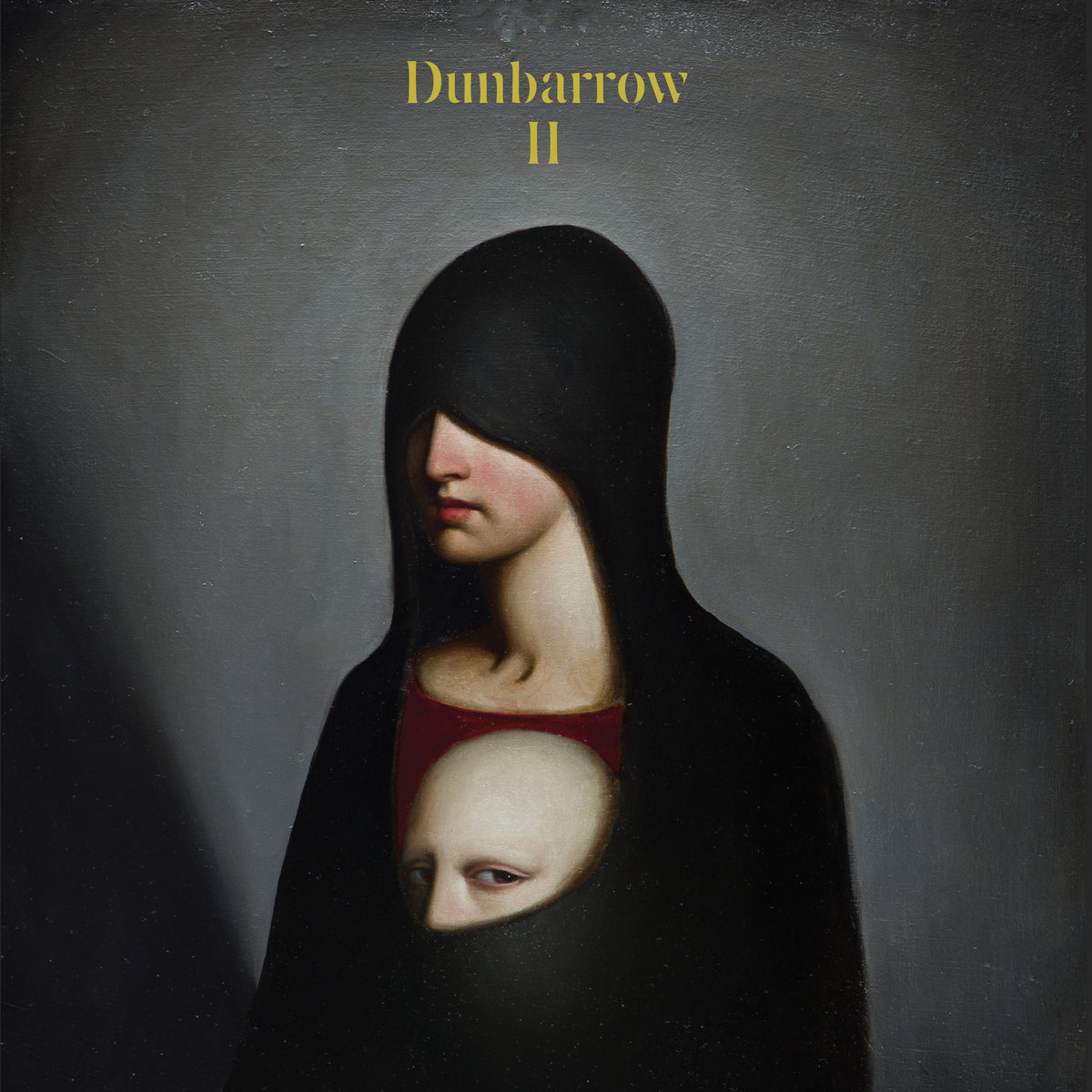 There's a hauntingly classic feel to Dunbarrow's sound that gives it, in the band's own words, "an eerie rawness." It's not raw in a lo-fi or distorted sense - far from it, the production is exceptionally clean and powerful. It's the vibe to the music that has a dreamlike and ghostly quality, like a mysterious recording imprinted onto an old cassette tape. Dunbarrow's pristine, unadorned sound shares the unpretentious brilliance of classic heavy progenitors jamming in basements and barns, before the big budgets and bloated habits diluted hard rock records into an echo chamber awash in reverb and layered in distant, screeching hobbits.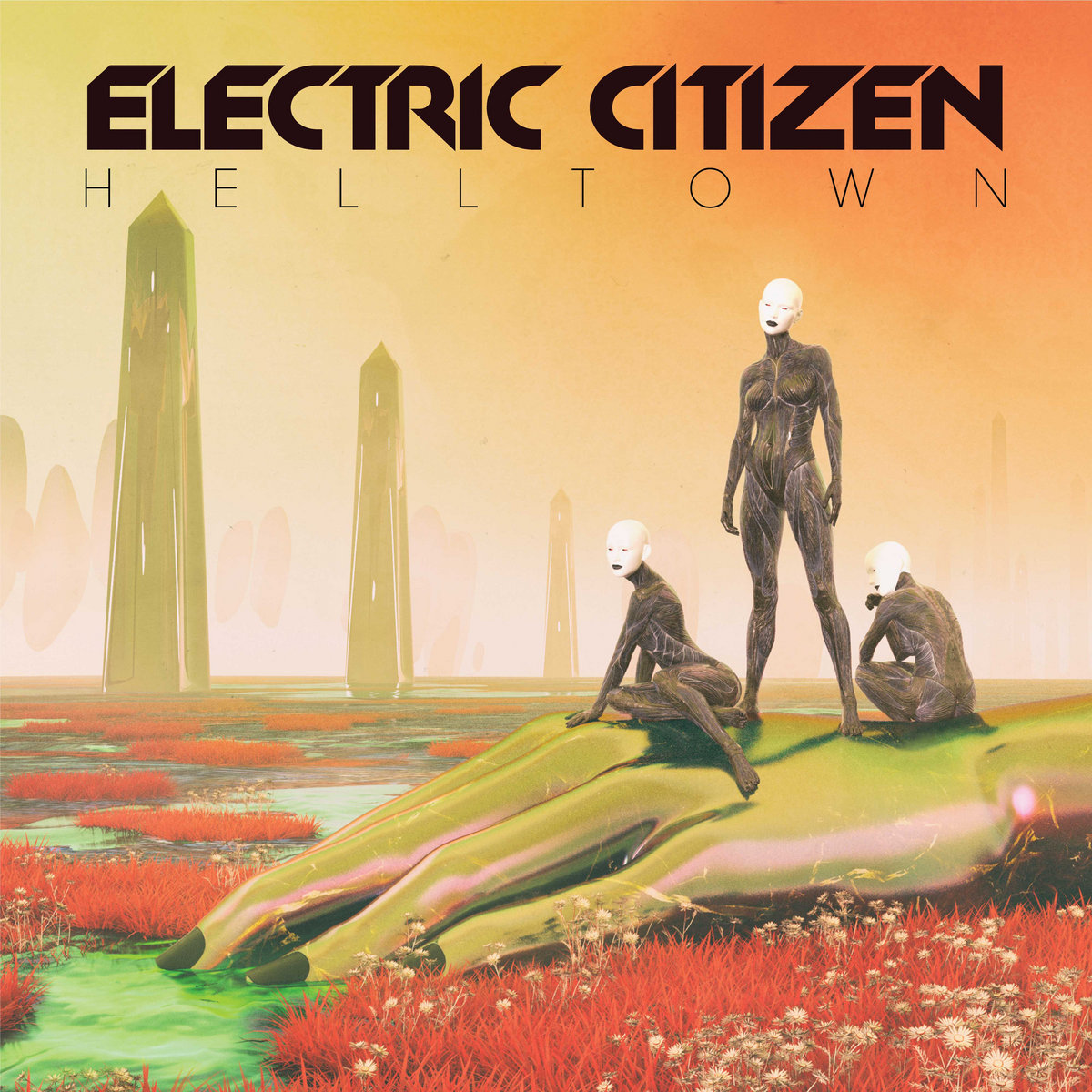 'Helltown', the third album by Electric Citizen is, in many ways, a homecoming. While the title may seem fittingly metal (if not exceedingly so), it actually has real relevance. 'Helltown' (all one word), while also multidimensional, is named after the Cincinnati, OH neighborhood in which the band lives, practices, and where the album was written, recorded and mixed. Now known more prosaically as Northside, 'Helltown' earned its name in the 1800s due to its reputation for rowdy taverns frequented by the neighborhood of factory workers and immigrants. Inasmuch as 'Helltown' is an ode to the band's home and its buried past, it also represents a return to the grittier sound of their 2014 debut, 'Sateen'. Furthermore, it marks the return of original bassist Nick Vogelpohl, who rejoins vocalist Laura Dolan, guitarist Ross Dolan and drummer Nate Wagner. It's a fun, tough, dirty rock'n'roll album.
Second release by this garage psych punk band from Toulouse, France.
Expanded with the exclusive bonus track 'Wargames' (recorded in 2018), here is a reissue of the live version of the highly regarded progressive band's concept album 'Nostradamus', taped in Mexico in 2004. This is a limited hand-numbered edition of 300 LP's.
Hailing from central Britanny (France), STONEBIRDS came out in 2008 as a quintet, inspired by both surrounding desolated landscapes and bands like Queens Of The Stone Age, Kyuss, The Melvins and Alice In Chains. The 2018 album 'Time' confirms the band's unique style matured on 'Into The Fog' and its ability to write deeply emotional and complex songs. Once again recorded at Kerwax, this record is darker and more contrasted with heavier metal parts and lighter atmospheric moments. STONEBIRDS asserts itself as a singular voice in heavy music landscape. Very Limited !
Second album by Belgian band Wolvennest, who produce a mix of '70s Krautrock and early '90s Norwegian black metal. The band consisting of Michel Kirby (LA MUERTE/ARKANGEL), Marc De Backer (MONGOLITO), Corvus Von Burtle (CULT OF ERINYES), Sharon Shazzula (AQUA NEBULA OSCILLATOR), John Marx and Jason Van Gullick (recently replaced by Bram Moerenhout) got the opportunity to be part of cult festivals as Roadburn, House Of The Holy, Desert Fest, Acherontic Arts Fest III and support-act for Electric Wizzard, Urfaust, DOOL and Wolves In The Throne Room. In between the band was already working on the second album 'Void' which was entirely recorded in their home studio with DéHà, the same producer and mixer of their first album. With 'Void' Wolvennest will bring you into mysterious emotions and intense musical feelings.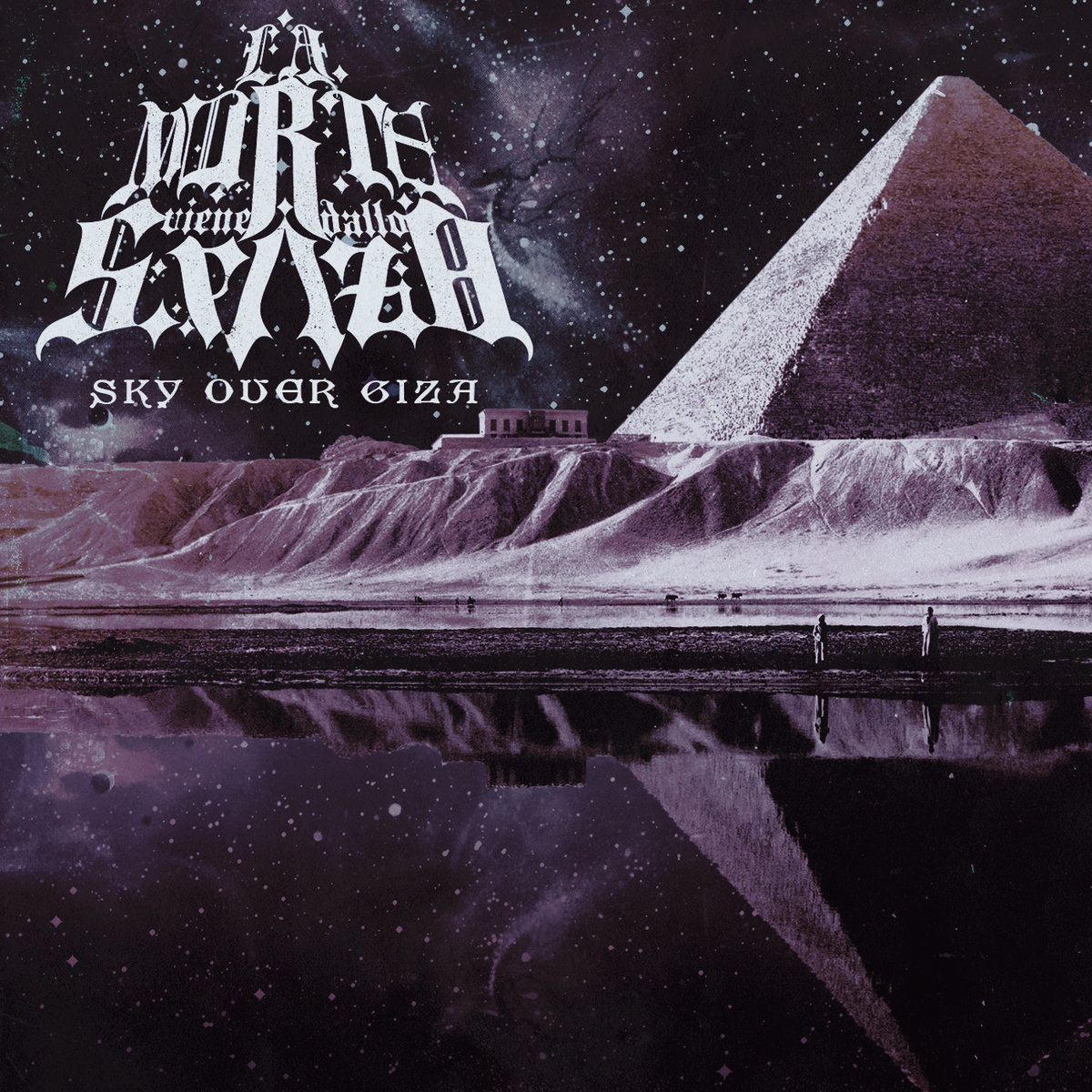 Arising from the confluence of La Morte (flute) and Lo Spazio (lead guitar/sitar), La Morte Viene Dallo Spazio born in Milan, Italy, is an open ensemble that has reached its current shape by its conjunction with two female Entities (bass, vocals, synth, moog, theremin). The EP 'Sky Over Giza'was inspired by Italian sci-fi movies and soundtracks passing through space rock. Its ritual atmospheres craft a both vibrant and hypnotic effect altogether increasing nodding into the dark ambient and cosmic music.
GARAGE/BEAT/SURF/ROCK'N'ROLL
The Nettelles are a garage punk band based in Edinburgh, Scotland, who make garage influenced music and have also been known to cover songs by The Pandoras, The Brood, Shadows of Knight and Sally Skull (of which two are ex-members). Limited hand numbered 7" vinyl release of 300. 'I'm Over You' is a garage-punk hit, with an intro that sucks you in, swirls you around, and spits you out some three minutes later. 'We Are...' is the answer to your question "Who are The Nettelles?", providing a sting or two with an introduction to the band themselves.
On this limited 7" vinyl release of 300, the Mess provide two stormers, each in its own parallel universe, giving two options of their mulit-tool. 'Couldn't I Be Yours' gives a respectful nod to the garage output of the '60s, and 'Back In The Bag' is an experimental, yet very well constructed and funked up Gorrilaz-esque wonder.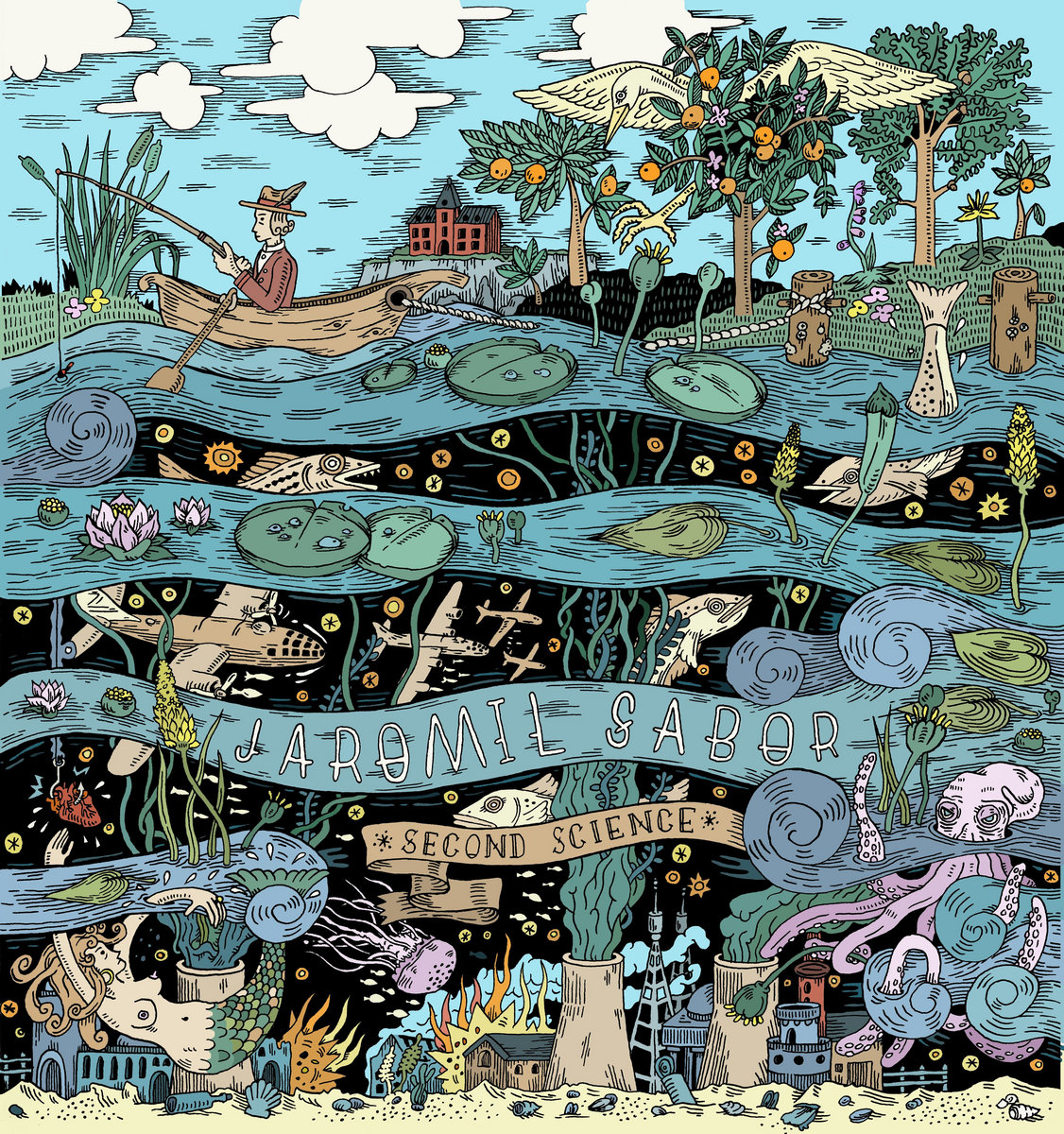 Balancing between elaborate pop melancholy and primitive garage rock energy, this is a convincing full-length by French musician Jaromil Sabor. Based in Bordeaux, Sabor is a former member of The Artyfacts and garage punk combo Arthur Pym & The Gordons.
Hi-quality neo-garage rock performed with a Vox Continental organ, fuzz guitars and voodoo drums. The band hails from the epicentre of Portuguese rock'n'roll, the city of Barreiro, and features ex-members of the Act-Ups, Sullens, Gasolines, etc. If you like teen punk in the vein of The Gruesomes, Fuzztones and other '80s neo-garage purveyors... this is for you!
Furies is a power trio from Madrid playing an explosive cocktail of '60s and '70s- style music with simple Ramones-inflected bass and drums, powerful Status Quo rhythm guitar and colourful lead guitar which provide the foundation for a distinctive feminine vocal drawing its inspiration from black music.
Recorded using 100% analogue equipment, this is a delivery of top-notch garage rock from Russia. 'Primitive Sound' is suitable for fans of a.o. The Kinks, The Seeds and The Remains!
Issued with the subtitle '16 Early 60's Real Rock & Roll Killers', this second volume of the 'We Are The Rockers' series contains a selection of red hot rock'n'roll recordings from the years 1960-1967. Included are kick-as cuts from a.o. The Sensations Sound, Rocking Vicars, David Hayes, Tony Valentine, Bobby Lane, Tom O'Connor & The Country Mainliners, Bill Gentry Jack Hanks Trio, Danny Darren And The Drifting Play Boys, Phil Sloan, The Sparkles and others.
An album of wonderful surf-instrumentals delivered by a trio from Oudense, Spain. If the records of Dick Dale, The Ventures or The Impacts turn you on, the reverd-rich sound of the Phantom Dragsters will drive you wild!
POP/ROCK/WAVE/NOISE
17 track compilation from this early '60s instrumental group from France. TRACKS: 01. Royal Summer 02. Too Little Too Late 03. Caught In A Trap 04. Le Pipeau (The Pied Piper) 05. Colorado 06. Les Cavaliers Du Feu 07. Theme From Rawhide 08. The Last Western 09. La Terre Promise (California Dreamin') 10. With A Hmm - Hmm On My Knee 11. If I Needed Someone 12. One World 13. Kicks 14. Heres To You 15. Blackbird (Acoustic) 16. Peggy-o (Acoustic) 17. La Resa Del Conti (Acoustic)
This compilation contains 25 titles by the American folk trio. 01. Early In The Morning 02. 500 Miles 03. Sorrow 04. This Train 05. Bamboo 06. It's Raining 07. If I Had My Way 08. Cruel War 09. Lemon Tree 10. If I Had A Hammer 11. Autumn To May 12. Where Have All The Flowers Gone 13. Very Last Day 14. Hush-A-Bye 15. Long Chain On 16. Rocky Road 17. Tell It On The Mountain 18. Polly Von 19. Stewball 20. All My Trials 21. Don't Think Twice, It's All Right 22. Freight Train 23. Quit Your Lowdown Ways 24. Blowin' In The Wind 25. Flora.
'SPECIAL INSTRUMENTAL' - With a title that translates to 'Draw Me A Record Sleeve', here's the fifth volume of this diverse compilation series of great '60s and '70s pop and popsike tracks from all around the globe. TRACKS: 01. The Beatles - Cry For A Shadow 02. The Shadows - Shindig 03. The Spotnicks - Space Ship Rendez-Vous 04. Arthur Smith - Guitar Boogie 05. The Tornados - Robot 06. Sacha Distel - Nuages 07. Willy Lewis & Les Champions - Galoping Twist 08. Jet Harris & Tony Meehan - Diamonds 09. E.S.O. - The Word 10. Duane Eddy - Rebel Rouser 11. Jorgen Ingmann - Bonanza 12. The Dave Brubeck Quartet - Take Five 13. Bert Kaempfert - Afrikaan Beat 14. Les Guitares - Galaxie 15. Les Fingers - Viens Sur La Montagne 16. The Krewkats - Polaris 17. The Spotnicks - Dark Eyes 18. The Ventures - Hawaï Five-O 19. The Shadows - Nivram 20. The Surfaris - Wipe Out 21. Les Champions - Rupture A Cinq Temps 22. Mandolin Club De Paris - The Carousel Waltz 23. The Village Stompers - Washington Square 24. The Tornados - Telstar 25. The Ventures - Theme From A Summer Place
First album by these French indie-poppers.
Peter Muffin (a.k.a. Julian Knoth) is the bass player for Die Nerven. His noise rock/post-punk album is one to dance to.
INDUSTRIAL/EXPERIMENTAL/NOISE/NEOFOLK/GOTHIC
'Homotopy To Marie' is the fifth album by Nurse With Wound, originally released on United Dairies in 1982. The album is a step on from the Dadaist rock of 'Merzbild Schwet', with much use of tape manipulation and classical avant-garde techniques, using keywords including unsettling, volatile, eerie and nocturnal to describe the feel of the album which combined tape edits with resonating gong tones and disembodied children's voices to create a sonic collage far removed from the harsh improvisations of the group's early albums. The title of the brief closing track derives from a passage from 'Les Chants De Maldoror', a surreal poetic novel written by Le Comte de Lautréamont. This appropriation of a phrase from Maldoror is shared in common with the title of Nurse With Wound's debut album 'Chance Meeting On A Dissecting Table Of A Sewing Machine And An Umbrella'; both phrases appear in Lautréamont's work. This reissue is the official full double album from the original recording session, the 4 tracks from the original LP plus the additional contemporaneous recording, 'Astral Dustbin Dirge', which had been omitted from the original formats for reasons of length and tracks from the same 1982 sessions which were included later in 1986 in 'Automating Vol. 1'.
The much overdue and eagerly expected third full-length album by Ashram features 13 timeless songs: just voice, violin, piano, guitar and. Wonderful melodies and moods!
Autumn Tears has been firmly rooted in the darkwave/neoclassical scene since it's inception in 1995. After 7 releases, nearly 20,000 CDs sold and 10 years of silence since their last album, they are now back. In anticipation to their studio album (end 2018), Dark Vinyl Records is proud to offer a retrospective spanning the period from 1996-2007. 75 minutes of epic, neoclassical pieces with symphonic arrangements, lush strings, acoustic guitars, orchestral soundscapes and vocal performances that range from operatic to classical solos. Designed to evoke intense emotions of sadness and loneliness in the listener. Influences include ancient chants, classical music, and contemporary artists. This CD comes in a 6 panel eco digifile, with amazing cover artwork from renowned Polish artist Graszka Paulska and contains three unreleased songs. All tracks mastered by Peter Bjärgö (Arcana).
In January 1992, IKON entered the studio to record what was supposed to be the band's debut single 'As Time Goes By' b/w 'Never Ending'. Over three days from 17 January, a total of 8 songs were recorded and the band was reasonably satisfied with the results. Shortly afterwards, an accident lead to the partial erasure of the drums for 'As Time Goes By', making it impossible to finish and also wiping the plans for it to be the main single track. The remaining songs were mixed over the following weeks, but the band was not happy with the results overall, so the project was shelved. By mid 1992, IKON decided to attempt to remix the tracks and select another single option, but this time encountered a new problem: the tape was beginning to oxidize, making it impossible to play. The band was faced with the prospect of being forced to use the initial unsatisfactory mixes. In 2016 this original IKON session, known as 'As Time Goes By', was given one final facelift by repairing and cleaning up any tape issues, and presenting the songs in a more natural light. It was decided that no more songs would be added to CD1, not to detract from IKON's studio debut. CD2 contains the complete January 1st Arthouse live show, which has never been released in full. This show was recorded within a couple of weeks of the Frontline session, and is a fitting addition.
This Die Form side-project was recorded in a few days in 1984 under the name of Hurt, and initially released in 1985 on Bain Total at the same period as 'Some Experiences With Shock'. All the tracks of the cassette, and other titles from Die Form, close in the spirit have been added. This is a reissue with different artwork on a new series called 'Collection Des Musiques Industrielles Et Post-Industrielles De France'. It originally appeared in 2016 in the 'Archives Des Musiques Industrielles De France' collection.
The complete original double album on vinyl includes the 4 tracks from the original master tapes. The original tape from 1981 only included 2 tracks. Scientific principles that outline the mechanical and industrial sounds, while techno-steel artifices create impenetrable barriers of destructive notes that freeze ubiquity experimental mechanisms. The development of computerized progress finally undergoes its final productive annihilation.
Seventh album by Luciferian rock'n'roller King Dude. More info later. White vinyl version.
METAL/STONER/HARDROCK
Frayle's "lullabies over chaos" approach to songwriting allows them the freedom to explore what is possible with heavy music. They strive to balance the heaviest of riffs with the approachability of Gwyn's haunting vocal melodies. Complex layering and tone stacking is a hallmark of their music. Each musical element is thoughtfully composed resulting in a unique combination of midrange-heavy guitars, syncopated rhythms, and unexpected vocal progressions. Gwyn tells stories of heart break, anger, hypocrisy and resolution, asking the audience for empathy, and in turn inspiring vulnerability.
Second album by this German black/death metal band. Comes on 180 gram lilac vinyl in gatefold cover.
While the sold out 7" EP was a vile first broken bottle attack, the debut record of Kwade Droes is a full blown rancid carpet bombing in praise of crime, goat worship, rural bigotry and spiteful hatred towards everything safe and progressive. Betuws & Boos, prepare to shit your teeth out after hearing this piece of possessed violence!
First full length by this Austin, Texas based blackened death metal band.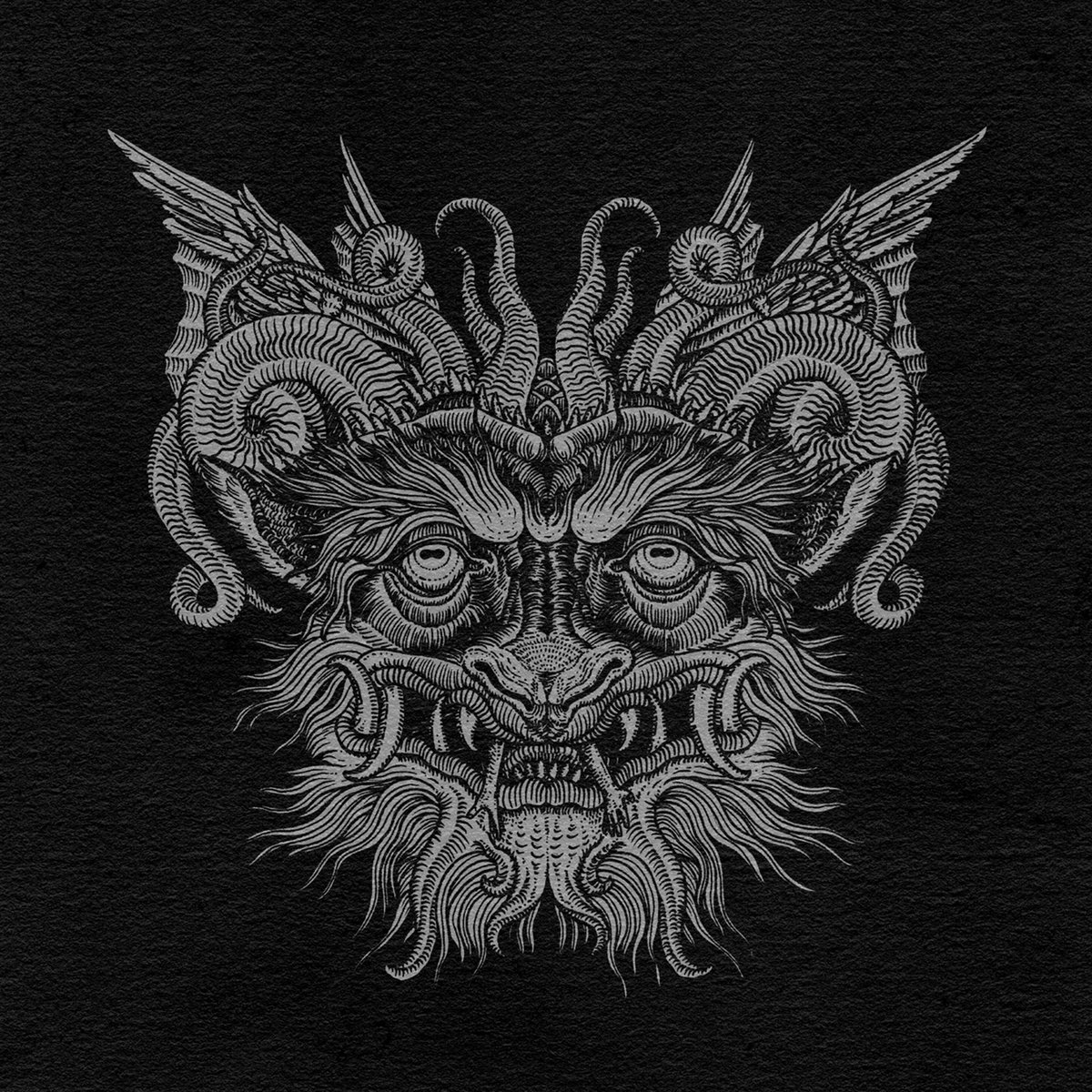 2018 album by this black metal band from Ireland. Black vinyl version.
With 'The Constellatory Practise' Urfaust has returned once again to harvest souls in their vessel of transcending intoxication. The Ouroborus is now coming full circle after "apparitions" and "empty space mediation", this is the final chapter of the holy trinity... If you stare long enough into the abyss, it will shun away in fear with its tail between its crooked legs... The trademark ritual ambient mixed with epic doom black metal has never sounded so claustrophobic. The key to the gates has been found, turned, and broken in the lock. Delve into the universe of Urfaust and LEVITATE.... Black vinyl version.
Seventh album by instrumental doom band from Chicago, Illinois. The album was recorded, mixed and mastered by Bongripper's Dennis Pleckham at Comatose Studio with artwork from Sam Alcarez, the artist behind the band's merchandise throughout the years. TRACKS: 1. Slow 2. Death
SOUL/FUNK/LATIN/R&B/GOSPEL
Mr.Don is a Chilean singer of the bachata genre who is qualified as one of the new promises of the genre and who at the same time also marks trends in music worldwide. He is the winner of the Blessing Awards Mexico for two consecutive Aloa (2016-2017) in one of the categories as best singer of the Bachata Cristiana genre. This is his fourth album.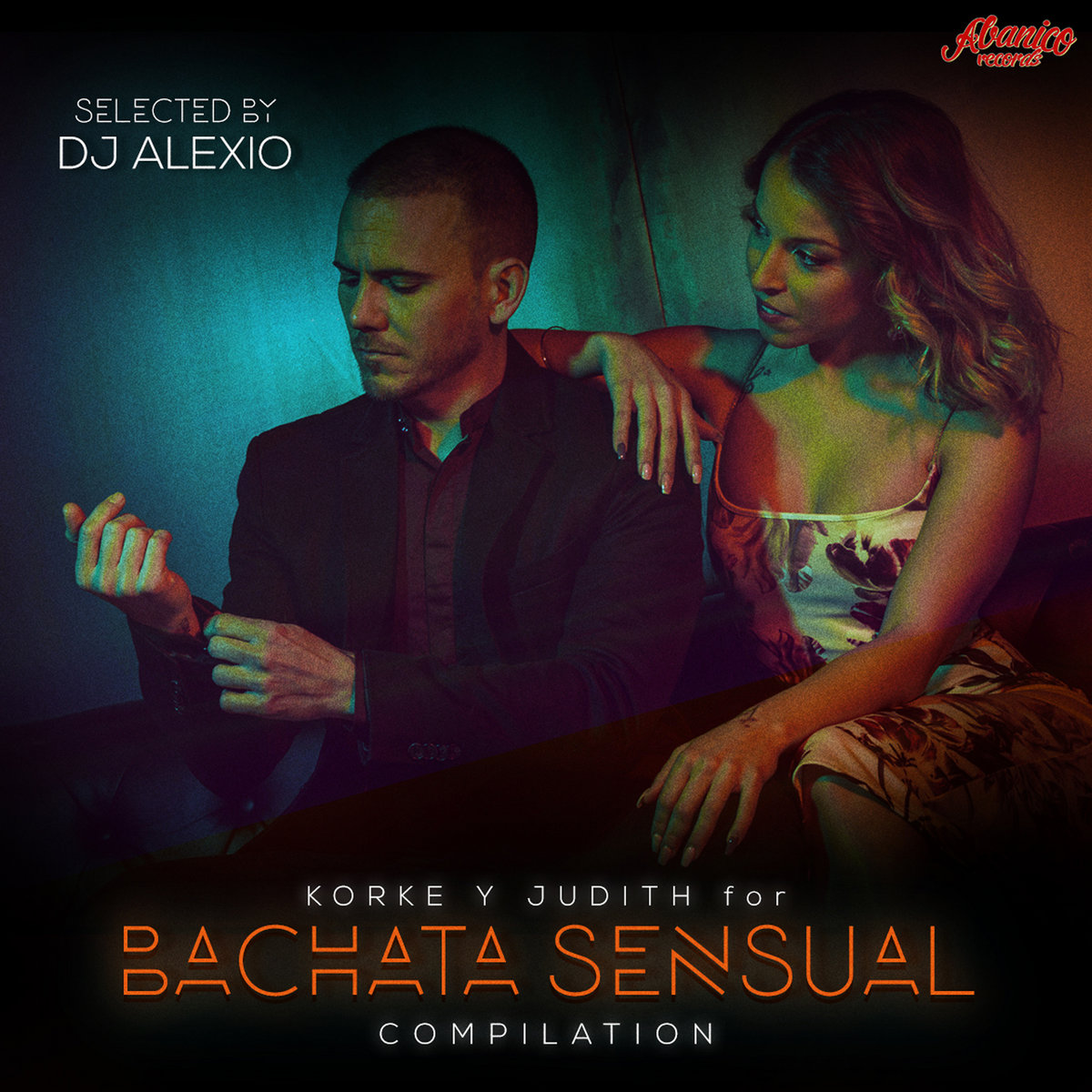 18-track compilation with tracks selected by DJ Alexio and supported by the best bachata sensual dancers Korke & Judith. TRACKS: 01. Celos - Ralphy Dreamz 02. Perdóname (feat. Blaze) - JStyle 03. Desnudos - Daniel Santacruz 04. Me Olvidare De Ti - Kelvy Jai 05. La Primera Vez - Esme 06. Mentirosa (feat. Marco Puma & Blaze) - DJ Manuel Citro 07. No - Johandy 08. Magia En Tu Alma (feat. Dj David Muñoz) - Jerard Montana 09. Veneno - Melvin War 10. Te Pido Perdón - OXU & BREY 11. En Mis Sueños (feat. Barra Mc & DJ Manuel Citro) - Alex & Anny 12. I Believe - MR. Don 13. Mejor Como Amigos - JStyle 14. Que Nadie Se Entere - DJ El Dan & Jerard Montana 15. Yo Soy La Vida (feat. Claudia Puma) - Marco Puma 16. Como Te Olvido (feat. Eunel) - Johandy 17. One And One (feat. DJ Fabrizio Zoro) - Alysea 18. Porque Te Amo (Version 2018) - 4Ever
Cow feature the team of Maxine and Mark Boxall, who have gathered a strong support base following selective live dates and through their previous releases. 'Misery' is a mixture of The Kinks and Vaudeville with hints of Imelda May and Amy featuring some strong vocals from Maxine. Aunt Nelly are a firm favourite of Heavy Soul! Records having featured them a few times on various releases including the 'Never Gonna Sleep At Night' 7". There's certainly a bit of Modernist history there with Dom and Phil, main members of London's hippest Mod band The Clique, whilst Gav played with The Bresslaws and Snowy in The Effectives - add to that the amazing soulful vocals of Ruthie Ling and well, any decent DJ with some balls will be adding this to a set. The trademark organ and up-beat soul flows throughout.
SOUNDTRACKS/LOUNGE/CULT ETC
Another master of the soundtrack is Francesco De Masi, who, through a long career, has moved between different genres, making soundtracks for spaghetti western movies, comedies and action movies like 'La Macchina Della Violenza' by Robert Day. A soundtrack that goes from tense and nervous songs, to soft ballads with female voice. Randomly inserted black and coloured copies available.
When you think about Italian crime movies, one of the first names to get to your mind is probably Franco Micalizzi, the great mind behind terrific and unforgettable works like 'Napoli Violenta' and 'Italia A Mano Armata'. One of his lesser known works is 'Hold Up', made up of dizzying escapes, funky breakbeat and some less frantic episodes. Randomly inserted black and coloured copies available.
Apart from his classic works made during the '70s, Micalizzi also made soundtracks for erotic movies. One of them is 'Adolescenza Perversa'. The two sexy characters of the movie (Femi Benussi and Marisa Longo) move to the rhythm of wonderful orchestrations, beat scratches, persuasive tunes and funky beats, a real trademark of the Roman composer. Randomly inserted black and coloured copies available.
Easily comparable to the vast number of movies from the erotic-dramatic genre popular between sixties and seventies, Alessandro Fallay's 'Le Altre' -a pretty much unknown director of Iranian origin- boasts an amazing soundtrack from the unforgettable Piero Piccioni, one of the acclaimed masters of the genre. The album moves between easy listening atmospheres to jazz and lounge, among Roma and Cinecittà's summer parfumes. Everything is topped off with woods, Hammond and guitars. Randomly inserted black and coloured copies available.
Showcasing his love for jazz music, this is Piero Umiliani's excellent score to the 1981 Italian sexy comedy (directed by Giorgio Capitani), reissued on vinyl for the first time.
Blog
Previous editions:
18/02/2019 10:14 SPOTLIGHT 7
11/02/2019 16:23 SPOTLIGHT 6
04/02/2019 14:01 SPOTLIGHT 5
28/01/2019 10:06 SPOTLIGHT 4
21/01/2019 08:46 SPOTLIGHT 3
14/01/2019 14:54 SPOTLIGHT 2
07/01/2019 13:39 SPOTLIGHT 1
17/12/2018 15:11 SPOTLIGHT 50
10/12/2018 17:39 SPOTLIGHT 49
03/12/2018 14:43 SPOTLIGHT 48
26/11/2018 09:45 SPOTLIGHT 47
20/11/2018 08:23 SPOTLIGHT 46
12/11/2018 12:04 SPOTLIGHT 45
05/11/2018 12:30 SPOTLIGHT 44
23/10/2018 08:11 SPOTLIGHT 42
15/10/2018 10:18 SPOTLIGHT 40
02/10/2018 09:54 SPOTLIGHT 39
24/09/2018 08:54 SPOTLIGHT 38
18/09/2018 08:36 SPOTLIGHT 37
10/09/2018 14:09 SPOTLIGHT 36