SPOTLIGHT 43
25/10/2019 10:08
Welcome to the Spot Light. Check out the latest psychedelic, cosmic, prog, freakbeat, folk, kraut, experimental, jazz, drone, mystical, and avant-garde sounds! https://www.shinybeast.nl/blog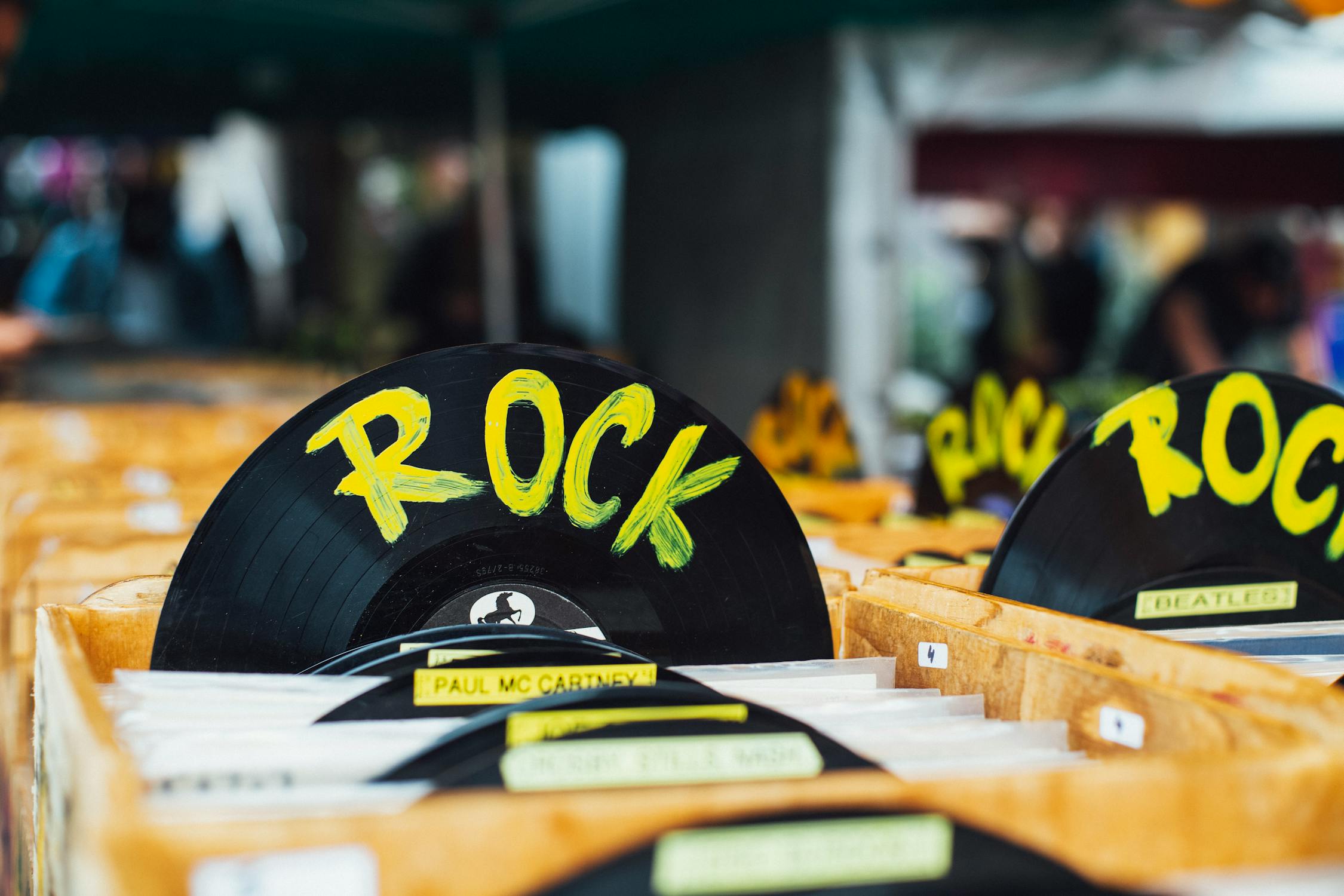 PSYCHEDELIC/PROGRESSIVE/FOLK
Nowadays based in southern California, The Gentle Cycle releases two great tracks for the fans of '60s style psychedelia. Side 1 contains a self-penned power/psych-pop gem, while the flip contains a cover of an obscure 13th Floor Elevators song.
Fresh psychedelics from Istanbul! Lalalar simply offers you a future-nostalgia through some retro-cinematic bass lines, electro-dirty beats, rebroken vocals, self-flirting guitars and kindly digged out samples from the legacies of Anatolia.
Second single. Fresh psychedelics from Istanbul! Lalalar simply offers you a future-nostalgia through some retro-cinematic bass lines, electro-dirty beats, rebroken vocals, self-flirting guitars and kindly digged out samples from the legacies of Anatolia.
Band leader Timothy Gassen's decades-long fascination with Rickenbacker-based psych pop is the impetus for 'Wait For Her,' with guitarist Matt Rendon (The Resonars, Butterscotch Cathedral, The Noble Krell, etc.) coaxing those glorious trademark sounds from a 12-string Rickey, along with a full complement of other vintage instruments the band uses whenever and wherever possible. The '60s tradition of having a band theme song is the inspiration for 'The Marshmallow Theme,' with its buoyant call-to-action of learning to "float away." Like the A-side, it features a range of classic gear, including Vox amps, fuzz boxes, Rickenbacker bass and 12-string, and Vox and Farfisa organs.
Belles Will Ring from Sydney Australia have build their sound on a trippy surface of psych-pop melodies fulfilled by kaleidoscopic patterns and fuzzy atmospheres. Consisting of circular shapes, insistent rhythms and jangly guitars, their critically acclaimed debut album 'Mood Patterns' (released back in 2007) recall late-1980s Manchester and the golden era of UK indie pop, as much as it does with the origins of late-1960s London. Limited edition of 200 copies on 180 gram green-blue coloured vinyl.
Excellent mostly-instrumental combination of prog and psych served up by Champignons, a tight and experimental band from Québec. Released in 1972, 'Premiere Capsule', resplendent in its trippy day-glo mushroom sleeve, is a succession of seven guitar driven original compositions that manage to maintain any incredibly high standard from start to finish. All the tracks are superb, but several in particular stand out including the 11-minute experimental jam, 'Le Chateau Hante' (The Haunted Castle) and two instrumental numbers, 'Folies Du Mercredi' and 'Pop-Pino'. There is extremely good fuzz guitar throughout, as well as some exceptional flute solos courtesy of flautist Emile Naud. Hugely enjoyable and highly recommended
Canadian progressive/psychedelic band Dionysos was led by Paul-André Thibert and put out three albums in the 1970s. The first two were released circa 1970 and are more psych, 'Le Grand Jeu' and 'Le Prince Croule'. The third ('Dionysos' aka 'Changé D'Adresse') came out in 1976 and is closer to mainstream rock with some progressive touches.
The complete singles collection of the late '60s/early '70s UK psych-pop outfit Honeybus, featuring Pete Dello, Pete Kircher, Colin Hare and Ray Cane. Included are all the band's A- and B-sides as released by Deram during the years 1967-1970. Of course you get the exquisite tunes 'Can't Let Maggie Go' and 'Girl Of Independent Means', and there's much more to enjoy!
Ryte's debut album is basically the result of an intense one-and-a-half-year writing process (late 2016-early 2018), which was definitely fueled by a very creative and communal spirit within the band. The album consists of four long tracks which were constructed and developed carefully over time. The flow came totally natural as every member participated equally and contributed their very own personal abilities. The album definitely pushes the boundaries of psych rock as it is influenced by countless styles of music including doom, prog rock, jazz and even world music. The sound is dominated by down-tuned, sometimes doomy, sometimes epic twin guitars, dynamic and jazzy drums, distorted, playful basslines and spacey Theremin landscapes. Even though vocals are rare they do exist and are done either by Lukas or Arik, while the lyrics refer to freaked-out sci-fi stuff. Production-wise Hannes himself took over the project and recorded the LP at his own rehearsal space. Michael Piller did the mixing and none other than the underground producer-legend Tim Green mastered the album at Louder Studios in California.
'Striptease' is an at the time unissued set of recordings by this respected Danish progressive unit. Recorded in 1978, this collection offers eight sax and keyboard dominated tracks. Musically it's a mixture of the band's style as heard on the third and fourth albums, with the 7-minute 'Pas De Deux' as the undisputed highlight.
Remastered reissue of debut album by French Canadian progressive rock band in the vein of the Canterbury scene, Soft Machine, Hatfield & The North, Caravan, etc... Originally released in 1975. There is a world of difference between the original 1971 Sloche lineup and the one that appeared on record, so much so that one could be misled to believe that two groups existed, both using the same name. Between original members Pierre Bouchard (keyboards), Jacques Collin (bass), Fernand Pare (drums) and Marcel Perigny (guitar), only Perigny appeared elsewhere in Quebec's progressive history as member of South Gate 24. The original lineup gradually transformed into the one which recorded the two masterpieces 'J'un Oeil' (1975) and 'Stadacone' (1976). A superb debut, the first band offering 'J'un Oeil' gives off traces of a musical environment imbibed with both Canterbury-ish influences (Caravan, Soft Machine) and jazz-funk territory, while giving a few discrete nods, here and there to Gentle Giant.
Reissue of their second album from 1976, more progressive jazz-funk rock in the Canterbury style. There is a world of difference between the original 1971 Sloche lineup and the one that appeared on record, so much so that one could be misled to believe that two groups existed, both using the same name. Between original members Pierre Bouchard (keyboards), Jacques Collin (bass), Fernand Pare (drums) and Marcel Perigny (guitar), only Perigny appeared elsewhere in Quebec's progressive history as member of South Gate 24. The original lineup gradually transforms into the one which recorded the two masterpieces 'J'un Oeil' (1975) and 'Stadacone' (1976).
A much sought after instrumental album from the German kraut underground, originally privately released in 1975, is now available as a reissue. Containing rather complex, jazz-influenced tracks (featuring rock instruments as well as flute and electric piano), this album is suitable for fans of Canterbury-style prog, jumpy psych and kraut rock alike.
The first ever release of a heavy, acid-rock influenced power trio that was active in Denver, CO during 1971-'72. This album of archival material consist of recordings that were produced by bouncing tracks back and forth between two-track and four-track reel-to-reel tape recorders. And these guys didn't forget to add some weird and spacey effects along the way either. This LP-edition comes with a large 8-page booklet, offering lyrics, photos, plus interesting and funny details about Umbra's history.
Electric Hollers is a psychedelic blues/rock sensation from the northern part of The Netherlands. Get ready to be blown away by a wall of vintage sound and energy! Heavy bass tones, thundering drums and guitar solos that drag you to past times. The band is inspired by bands such as Led Zeppelin, Santana and Ten Years After and this first album was released in 2018. It produced rave reviews and a full agenda. Second album comes in 2020!
Another gorgeous volume in the beloved 'Psychedelic States' series! Dedicated to West Virginia, the CD offers about 77 minutes of '60s garage and psych delight from (mostly) obscure bands s.a. The Mysterians, Mojos, Lost Soul, Flys, Rondeus, Al's Dynamics, King James & The Royal Jesters, Long Brothers, Satisfied Minds, Blue Creed, J.T. & The Trolls, Pee Wee & The Prophets, Second Set, Plastic Menagerie, New Mason Dixons, Barracuda's, Sons Of Liberty and 12 more!
This album, released only on CD in 2009, is an interpretation of what Pekka Streng's third album might have been. 14 tracks were selected from Streng's extensive archive of unreleased tapes, with arrangements made by Jukka Hakokönkä's Olympia Orchestra.
This Finnish underground rock band and performance group was active only from 1969 to 1970, but enjoys quite a cult reputation. The group consisted of singers M.A. Numminen and Rauli "Badding" Somerjoki, singer/guitarist Rauli "Pole" Ojanen, painter/sculptor Harro Koskinen and poets Markku Into and Jarkko Laine. However, a great number of professional guest musicians appeared on their few recordings. In addition to the original album, this 50th anniversary edition of Finland's most significant work from the underground of the 1960s includes a rare magazine, as well as new interviews and background data.
The Young Sinclairs are a rock'n'roll band and they have been engineering and producing their own recordings in their hometown of Roanoke, Virginia since 2005, led by chief singer/songwriter/instrumentalist Samuel Lunsford. Their album 'Out Of The Box' is a prime example of innate desire for creative expansion and innovation. The album title itself refers directly to a quest for freedom, and a refusal to be confined to any specific style, form, or label. A mix of shoegaze, folk-rock, psychedelia, soul, breakbeats, drone, tough R&B and bouncy pop. For fans of The Stone Roses, Brian Jonestown Massacre, New Order, Happy Mondays, The Byrds, Allah-Las, Mystic Braves, The Dream Syndicate and The Paisley Underground.
GARAGE/BEAT/SURF/ROCK'N'ROLL
Great box with 13 ORIGINAL 7" singles from Charlie Feathers' own label, pressed in the '70s! Housed in a very nice brown box with classic photo front cover art and info on all the singles on the back. Limited edition of 400 numbered copies! TRACKS: FJB-01: Blue Suede Shoes/We're Getting Closer To Being Apart FJB-02: Ooby-Dooby/If You Were Mine To Lose FJB-03: Cold Dark Night/Blame It On Time FJB-04: Today I Started Lovin' You Again/Folsom Prison Blues FJB-05: Jungle Fever/Jewel Here On Earth FJB-06: He'll Have To Go/Will The Circle Be Unbroken FJB-07: Honky Tonk Man/That's Alright FJB-08: Roll Over Beethoven/Swinging Doors FJB-09: In The Pines/I Must Move On FJB-10: One Black Rat/Dig Myself A Hole FJB-11: Lonesome Whistle/Cockroach FJB-12: What Da Say/Roll Over Beethoven #2 FJB-13: Working On A Building/You Believe Everyone But Me
Reissue of this EP originally released on CBS Records in 1965. This is the prototype of French garage/chanson-punk. This release has liner notes in French and English.
The stage should have been set for The Mirage, who through their association with Dick James Publishing and Larry Page got to hear The Beatles' 'Revolver' album before it was released, prompting this release... a cover of the album-ender which stands up with any other Beatles cover - not an easy track to take on, but The Mirage pulled it off. Released four months after 'Revolver' came out, this is the first licensed re-release of the track. The flip 'Hold On' has a heavy debt to 'Revolver' too - 'Taxman' comes to mind. 7" heavyweight single in company sleeve.
'Buzzsaw Joint' was born of a club offering Londoners the chance to revel in the sounds of good ol' trashy rock'n'roll in all its vintage vinyl forms. Club top-cat, Fritz, then took the primitive Buzzsaw sounds online with a series of savage Mixcloud mixes created by record fiends from all over the globe. Now, the high-octane energy of 'Buzzsaw Joint' has manifested into the physical form with a run of compilations on Stag-O-Lee. Get your ears around the wild'n'weird sounds of the extraordinary and inimitable 'Buzzsaw Joint'! Dusty Stylus is a music junkie who lives in the country, a hundred kilometers north of Melbourne, Australia. He spent the late '80s drumming in '60s garage bands and now mainly gets his buzz from collecting post-war blues, R&B, and good old Aussie garage rock. He hosts a couple of nights, including the ever greasy Bacon Fat, and is often on the DJ bill at the phenomenal 'Slow Grind Fever'. For the sixth 'Buzzsaw Joint' cut, Dusty's dusted off a purely top-shelf selection of his rare 45 and 78 rpm records. Take the edge off with a hit of this gear here. SIDE 1: 1. Elmore James - I Was A Fool 2. Two Crows & The Diggers - Poison Ivy 3. Dennis Roberts - Come On 4. Jolly Jax - Further Up The Road 5. Tommy Williams & The Fingerpoppers - The Feeling Is Real 6. Ted Taylor - I Don't Care 7. Margo - Everyday 8. Pearl Woods - Don't Tell It All SIDE 2: 1. Grade Wicker - Lulu Brown 2. Piney Brown - I'm Traveling 3. Tabby Thomas - My Baby's Got It 4. Billy Ray Playboy 5. Otis Blackwell - On That Power Line 6. Leo Baxter - Please Pretty Please 7. Big Jack Reynolds - Made It Up In Your Mind 8. Moose John - Talkin' About Me
'Buzzsaw Joint' was born of a club offering Londoners the chance to revel in the sounds of good ol' trashy rock'n'roll in all its vintage vinyl forms. Club top-cat, Fritz, then took the primitive Buzzsaw sounds online with a series of savage Mixcloud mixes created by record fiends from all over the globe. Now, the high-octane energy of 'Buzzsaw Joint' has manifested into the physical form with a run of compilations on Stag-O-Lee. Get your ears around the wildnweird sounds of the extraordinary and inimitable 'Buzzsaw Joint'! As usual with Stag-O-Lee they compiled two vinyl volumes on one CD into 80 minute/32 track monster! TRACKS: 01. Bill Springer - Jungle Love 02. Stick Evans - Look What You Do To Me 03. Herb Zane - The Persians Twist 04. The Starfires - Desert Caravan 05. The Kingston Trio - CooCoo-U 06. The Don Schraier Rocktet - Zei Gezunt 07. The Metallics - Get Lost 08. Blues Blenders - Toot Over 09. Jimmy Uke & His Islanders - Hawaiian People Eater 10. The Demons - El Lobo 11. Jimmie Raye - Hey Let's Dance 12. Doodie Woo - Certingly I Do 13. Melvin Smith - Zaki Sue 14. Rhythmaires - Screw Driver 15. Ray Johnson - Hit N Miss 16. The Scholars - Kan-Gu-Wa 17. Elmore James - I Was A Fool 18. Two Crows & The Diggers - Poison Ivy 19. Dennis Roberts - Come On 20. Jolly Jax - Further Up The Road 21. Tommy Williams & The Fingerpoppers - The Feeling Is Real 22. Ted Taylor - I Don't Care 23. Margo - Everyday 24. Pearl Woods -Don't Tell It All 25. Grade Wicker - Lulu Brown 26. Piney Brown - I'm Traveling 27. Tabby Thomas - My Baby's Got It 28. Billy Ray - Playboy 29. Otis Blackwell - On That Power Line 30. Please Pretty Please 31. Big Jack Reynolds - Made It Up In Your Mind 32. Moose John - Talkin' About Me
POP/ROCK/WAVE/NOISE
Aviador Dro Y Sus Obreros Especializados formed in the Prosperidad Neighbourhood of Madrid in 1979. Influenced equally by Dadaism and Futurist ideas as by the contemporary sounds of bands such as Devo, Throbbing Gristle or Cabaret Voltaire, they started creating their own brand of electronic music. Soon after the band won the third prize of a local Battle of The Bands show and were given a record deal as a prize that resulted in 'La Chica De Plexiglás' 7" (Movieplay 1980) and 'La Vision' 7" (Movieplay 1981) both of which were recorded at the same session with a third 7" recorded but not released at the time. Faced with the total lack of interest showed by the label and feeling alienated in a music world which wasn't the one they dreamed of, they decided to do what dozens of their peers were doing worldwide; they started their own label, Discos Radioactivos Organizados (DRO) following the steps of Factory or Industrial Records. Faced with the exit of three members who left the band to form a more radical band (Esplendor Geometrico), Aviador Dro entered Doublewtronix studios to record 'Nuclear Sí', marking the birth of the independent music industry in Spain. The four tracks on the EP became instant classics with 'Nuclear Sí' being the absolute standout track, while 'Varsovia En Llamas', 'Sintonia Del Refugio Atomico' and 'Godzilla' were perfect nuggets of synth-punk who remain amongst the greatest Spanish pop songs ever. Originally hand-assembled, hand-coloured, self-released and distributed in the total DIY spirit, the first release of Dro remains a perfect example of what a bunch of teenagers can achieve armed with just their youthful energy and idealism. The EP was repressed three times and has been out of print since the early '80s. This reissue of 500 radioactive green vinyl comes out in the year that Aviador Dro celebrates its 40 anniversary with a book released and an anniversary tour.
Twinkle -born Lynn Annette Ripley- began burning brightly in late 1964 with the self-written 'Terry'. Her debut single established her as a pioneering British female singer-songwriter. When she hooked up with President in 1971, she had written a song entitled 'Michael Hanna'. That song was driving and moody, with an insistent melody framed by Ivor Raymonde in a small group arrangement showcasing Twinkle's affecting lyrics.
'While You Still Can' (Vinny Peculiar's 13th album) sees him reuniting with ex-members of Parlour Flames (the band he formed in 2013 with Bonehead from Oasis) and it's a hard edged hard fought hard rock record, lyrically referencing the political chaos and emotional uncertainty of modern times bringing to mind Gang of Four, Talking Heads and Birmingham seventies stalwarts Edgar Broughton.
French indie-pop supergroup Sex Sux makes their debut with this 7". Rised with the Dunedin Sound, C86 and Paisley Underground, these young musicians elegantly absorb the lessons of their venerable ancestors by mixing post-punk energy, clear melodies with jangly sounds. 'Safe Pain', the first single of the band, contains two short catchy pop songs made of memorable melodies and chorus.
Bedchamber is one of the most promising bands from the vivid Indonesian indie-pop scene. With 'Geography', the band explores new musical territories, through a sound influenced by Ride with its strong post-punk bassline, oriental influenced guitar melodies and thick shoegaze sound. Or intertwining guitar lines, dreamy vocals and chinese-scaled synths. Limited to 300 copies. For fans of Beach Fossils, Diiv, Wild Nothing, Tops, Television, The Wake, Hoops, Hibou, Alvvays, and Parquet Courts.
For their third LP 'The West Is The Best', Dead Horse One returned to the studio with producer John Loring. The album marks a second collaboration with Mark Gardner from Ride, who mixed this release. According to the band's lead singer/songwriter, Olivier Debard, 'The West Is The Best' concerns a variety of complex contemporary and cultural themes and is therefore intentionally ambiguous. The album thematically is "a collection of thwarted love songs in the spirit of Sparklehorse and other such '90s bands". For fans of Ride, My Bloody Valentine, Swervedriver, The Smashing Pumpkins and Sparklehorse.
A beautiful collection of alt-country/Americana ballads, the Scud Mountain Boys' 1996 landmark album gets reissued for the first time since its original release.
Warren Zevon recorded this collection of songs in 2002, knowing he wouldn't have much longer to live. (Zevon passed away in 2003.) He was joined in the studio by many friends and guests, including Bruce Springsteen, Tom Petty, Don Henley, Ry Cooder, Jackson Browne, Emmylou Harris, Joe Walsh, Dwight Yoakam, David Lindley, T. Bone Burnett, Jim Keltner, Billy Bob Thornton and others.
PUNK/HARDCORE
After 2 albums and an EP on Southern Lord and Svart Records, Finland's Kohti Tuhoa unleash this 12-track LP on LVEUM. 'Ihmisen Kasvot' presents killer songwriting with influences ranging from powerful Killing Joke-like tom-tom beats to fast-paced hardcore punk á la Impalers, with several nods to classic Finnish hardcore punk bands such as Varaus. The 12 tracks paint a picture of an overpopulated dystopian world that's being slowly destroyed by self-centered human behavior, delivered with Helena's piercing yet versatile vocal work.
INDUSTRIAL/EXPERIMENTAL/NOISE/NEOFOLK/GOTHIC
Black Lesbian Fishermen are an international ambient/drone/experimental collective based in Athens and Evia. Between them they have been involved with many projects -Coil, Current 93, Eyeless In Gaza, Nurse With Wound, Whitehouse, Z'ev, Attila Csihar, Rotting Christ- to name a few. Black Lesbian Fishermen, however, stand alone as a mind-blowingly impressive psych band with a distinctive, transportive and ritualistic sound. Since their debut album, 'Ectopic Apiary' the band has continued to play live shows and record one-off tracks for various compilations whilst working on 'The Metaphysics Of Natron' in Athens and Evia. The album contains 8 stunning studio recordings that further mine the occult psychedelic seam they have made their own.
"I have begun to develop and build (with the help of various lone inventors, military technicians, circuit bending specialists, cabinet makers, and antiquarians, dotted around obscure corners of the globe) the musical instruments I plan to use on 'Time Machines II'. Perhaps it should be called 'Time Machines Legacy', or something similar, since it will use technology not invented when we released 'Time Machines'... The last few years have seen me becoming more interested in changing state (legally obviously) not as a route to intoxication, leading to loss of Awareness of the Present Moment, but as a way of opening doors to new visions, capabilities and knowledge." ~Sleazy 2010.
METAL/STONER/HARDROCK
'Tectonic Electric' by Dutch stoner/doom power trio Stone in Egypt is their heaviest to date. Expanding horizons with ultra heavy riffs and profound rhythms. Limited edition of 300 copies on orange/black marbled vinyl including 4 page 12" size inlay with lyrics and exclusive artwork by David P. Seymour.
"If you crave aggression, look no further. Warsenal delivers with passion. You may not want to be driving while listening to 'Feast Your Eyes'. You'll most likely be driving twice the speed as the police. Personally, I wouldn't recommend that. In the event you do get pulled over and interrogated, let them hear the opening track and I'm certain they will understand." ~Tony Portaro, Whiplash. "That album is great. The songs remind me so much of Voivod! It's basically technical-Metalucifer." ~Gezol, Sabbat/Metalucifer.
JAZZ/AVANTGARDE
Reissue of 1970 album by this French pianist from Martinique. More info soon.
Reissue of this great funky modal jazz album, originally released by Radio Canada International in 1973.
David Grubbs: guitar, Mats Gustafsson: flute, fluteophone, baritone saxophone, live electronics, Rob Mazurek: piccolo trumpet, wooden flute, electronics, percussion, voice. Recorded at the Underflow Record Store and Art Gallery, Athens, Greece, on May 31, 2019. Mixed and mastered by Alex Inglizian, ESS Chicago, summer 2019.
One of the rarest albums on the infamous Jazz label Strata-East from 1977 and it's a spiritual soul jazz masterpiece. Sonelius Smith's free piano comes together with Shamek Farrah's heartfelt saxophone for a totally unforgettable journey into the meaning of sacred jazz. Fresh and imaginative, but not too improvisational. Rhapsodic but never over-indulgent and with a raucous, bold groove that's in the real classic Strata-East mold. Playful and wild but beautiful and confident and with a swagger and expertly crafted finesse that lets this record sit alongside the very classics of the era as a forgotten gem. One of the tracks of note on this LP is the 10 minute epic Latin jazz feast 'World Of The Children', but the entire album is a top class work that will now be infinitely enjoyable for generations to come. Limited to 500 copies on black vinyl.
Living in New York, the Italian trumpeter Enrico Rava was one of the world's leading free jazz musicians of the 1970s avant-garde. Rava's visit to Buenos Aires, Argentina in 1975 brought about an album: Aga Taura Confab - 'El Convidado'. The idea was to record the guest trumpeter with four of the very best Argentinian musicians: pianist Fernando Gelbard, bassist Adalberto Cevasco, drummer Néstor Astarita and percussionist Juan "Chango" Farías Gómez (who is better known simply as Chango Farías). This album is a re-release of that legendary LP, for all purposes lost after its original release in 1975/76. It is a restored version of the original album with until now unpublished recording session photos by photographer Gianni Mestichelli. 'El Convidado' was originally produced by the late and legendary Nano Herrera. The set is eclectic and beautiful, with rare trumpet-piano duets, musicians that had played with many of the greats such as Lionel Hampton, Ella Fitzgerald, Herb Geller and Lalo Schifrin, Fender Rhodes pianos, African influenced rhythmic figures and a climax of free improv build-ups. It is a record which is equally dynamic as it is melodic and poignant. Limited to 500 copies on black vinyl.
SOUL/FUNK/LATIN/R&B/GOSPEL
The Eclair-Mauskovic story began in late 2016 when both bands shared a stage for the first time during the Face Z Festival in Geneva. Since then, the two bands have spent their time touring and crafting their own visions of crunchy space future dance music. It seemed logical to join forces in order to produce a collaborative split 7 inch that would blend both bands' identities. 'Homo Sapiens' is a slick latin L'Eclair groove augmented by mighty Mauskovic timbales and otherworldly vocal oddities. 'Take The Money (Octopus Version)', with its multiple layers of organic and electronic drums, is a heavy Mauskovic rhythm filled with L'Eclair's cosmic synths and lap steel guitar. Both tracks almost have the same tempo and feature some classic Mauskovic slang. You won't resist that sleazy laidback groove, whether you're playing this record at home or at the club.
Originally released in 1970 on Montreal's Trans-World label, 'Strawberry Soul' is a rare and amazing instrumental deep funk album released by African-American ex-pat trumpeter Billy Martin. Martin also released an album called 'I Turn You On' on Onion Records where his hit 'Funky Feelin'' also appeared. He was a local star on the Canadian R&B scene for a while, but disappeared without a trace after this amazing release.
SOUNDTRACKS/LOUNGE/CULT ETC
'The Hoochie Koo' is a high octane extravaganza inspired by the risqué rock'n'roll lifestyle of the early days, delivering an explosive mix of rare '50s/'60s tunes, a live soundsystem for the dancefloor, gogo dancing and the raunchiest burlesque in town. SIDE 1: 1. Richard Berry - Crazy Lover 2. Bob Taylor & The Counts - Thunder 3. The Lancasters - Earthshaker 4. Warner Mack - Rock-a-Chicka 5. Henry Cording - Rock-Hoquet SIDE 2: 1. Hoochie Krew - Bassy Boogaloo 2. Hajime Kaidou - Snacky De Odorou 3. Claude François - Le Nabout Twist 4. The Atmospheres - Kaballo 5. Dario Moreno - Istanbul
Transversales Disques presents the first LP reissue of 'Defense De Savoir', an original soundtrack written by Italian composer Bruno Nicolai. During the Giallo boom of the early '70s, a lot of French film directors started working with maestro Ennio Morricone. French director Nadine Trintignant decided to hire the maestro's musical orchestrator and collaborator Bruno Nicolai to compose the score of her fourth movie, a political thriller starring her husband Jean-Louis Trintigant. Recorded at Morricone's studio in Rome, it was only released in France at the time. Presented here with previously unreleased tracks as an alternative to the rare original french pressing. Limited edition. Remastered from the original master tapes.
AFRO-BEAT/FUNK & PSYCH/DESERT BLUES/ETHIOPIQUES
Dig This Way Records and Sleeve Records have combined forces for this one, to make the impossibile, possible: a reissue of Dibson & Essody's 'Justice'. Originally recorded in '82 and stamped on the distinguished Nigerian label Wilfilms, this extremely rare, revelation of music was meant for sharing and the two labels will be doing just that. Reworked and remastered, this 7 track dance floor masterpiece is coming to a turntable near you. Following the 1960 Nigerian liberation from Western colonization, Nigeria began to use music to vibrate everyone into a place of harmony and community. The majority of pressings that came out from within the Nigerian state paired disco, funk infused beats with strong, political lyrical statements. In this release from Dibson & Essody, the political undertones of 'Justice' blended with the smoldering grooves of 'Music Lovers' and 'Let Your Body Move' classify this disco under the monumental must-haves of Nigeria from the early 1980s. The audio is taken from two copies of the original LP and restored by Davide Bassi at Press Rewind Studio in Italy.
An amazing and rare studio recording of 1990s Polisario music! The album is a standout example of the Sahrawi political folk style that mixes traditional modes with Western scales and instrumentation and response vocals. The repertoire of El Wali is fiery and inspirational, a call to arms - with national anthems, celebrations of political anniversaries, and religious pleas for peace, with call and response duets, backed with a synthesizer, programmed drums, and electric guitar. Nomadic inhabitants of Western Sahara, the Sahrawi movement for liberation began in the 1970s and has continued until today. Sahrawi political folk music dates back to the origins and has played an integral role in the struggle, with political anthems creating a national identity. One of the first Saharan music to incorporate the electric guitar, the style was hugely influential on the better known Tuareg guitar genre. The later addition of synthesizer and programmed rhythms further transformed the sound, becoming a foundation of Sahrawi music. Recorded in Belgium in 1994 while on tour, this version of El Wali performed a style reflecting the popular music of the refugee camps. 'Tiris' is a refreshing production with none of the typical "world music" polish of the '90s. This evidently led to its unsuccessful release in the west. Originally released only in as a small run CD for OXFAM Belgium, the CD quickly disappeared and is impossible to find. In West Africa, however, it became a viral success and the defining representative Sahrawi music. In 2012 a track was released on 'Music From Saharan Cellphones Vol. 2' and only after an arduous search over 8 years (leading through Spain to the Canary Islands to Tindouf and eventually to Belgium) the artists, the studio, and the original recording were tracked down. A co-release with Badawi Archives, the first Sahrawi run record label led by DJ/producer Bedouin Sahrawi.
VARIOUS: WORLD, CLASSICAL, SPOKEN WORDS ETC
Here we got 2 outstanding hybrids which are difficult to class into a single genrefolder. Bongo Joe unearthed this mysterious material which floats somewhere between Algerian robot-rai and African vocoder-dance. Essential buy for the more adventurous DJs around.
Mameen 3 are back. After their first 7 inch with the excellent Swiss Bongo Joe imprint, they follow up with some spaced out reggae-disco hybrids. The A-side contains a dubbed disco-rai track, while the B-side's 'Jahrab' is more of an Arabic space-reggae attempt.
The gradual appropriation by the Creole populations of Western instruments and European melodic traditions (quadrilles, waltzes, polkas, Scottish, romances, mazurkas), as well as the cultural contribution of committed workers from India laid the foundations of the modern sega. This crossroads of influences was to continue to grow, especially from the 1950s, when the first phonographs arrived, playing all kinds of varieties but also jazz, soul, rock'n'roll, and even Cuban or Brazilian music. For the sega, these were the first steps towards a period of intense creativity that would cover the 1960s and 1970s. Amplified instruments arrived, and electric guitars, basses, drums and keyboards quickly replaced violins and accordions. Record production exploded and saw the advent of many micro-labels featuring genius arrangers such as Marclaine Antoine, Gérard Cimiotti, Eric Nelson, Claude Vinh San, or Narmine Ducap who explored the sega in its many facets. Psychedelic keyboards, fuzz guitars and undulating basses invited themselves on the furious ternary polyrhythms of drums, ravannes, bongos, claves, triangles and maracas, to produce a unique style. Here are some pearls from this golden age of the segas of Mauritius, Seychelles and Reunion Island that are compiled in this volume 2 for our greatest pleasure!
Blog
Previous editions:
30/03/2020 18:16 SPOTLIGHT 13
22/03/2020 16:54 SPOTLIGHT 12
12/03/2020 14:26 SPOTLIGHT 11
09/03/2020 10:53 SPOTLIGHT 10
02/03/2020 13:13 SPOTLIGHT 9
24/02/2020 13:48 SPOTLIGHT 8
17/02/2020 10:40 SPOTLIGHT 7
06/02/2020 18:46 SPOTLIGHT 6
03/02/2020 10:57 SPOTLIGHT 5
27/01/2020 09:56 SPOTLIGHT 4
19/01/2020 13:58 SPOTLIGHT 3
10/01/2020 14:45 SPOTLIGHT 1 & 2
23/12/2019 10:02 SPOTLIGHT 51
16/12/2019 10:10 SPOTLIGHT 50
09/12/2019 10:52 SPOTLIGHT 49
02/12/2019 10:55 SPOTLIGHT 48
22/11/2019 11:34 SPOTLIGHT 47
19/11/2019 09:06 SPOTLIGHT 46
07/11/2019 16:16 SPOTLIGHT 45
02/11/2019 13:06 SPOTLIGHT 44