SPOTLIGHT 45
07/11/2019 16:16
Welcome to the Spot Light. Check out the latest psychedelic, cosmic, prog, freakbeat, folk, kraut, experimental, jazz, drone, mystical, and avant-garde sounds! https://www.shinybeast.nl/blog
PSYCHEDELIC/PROGRESSIVE/FOLK
A self-described "small herd of musicians who produce vibrant melodies" with a lush variation of harmonies and instruments, The Small Breed find inspiration in the flower-bathed landscape of the southern Dutch countryside where they were born and bred. With surprising instrumentation and sounds, the five-piece band charts an original path influenced by the classic psychedelic pop bands and albums they love best. Think of The Beatles sharing a special pot of elderflower tea with The Pink Floyd, The Pretty Things and future members of The Millennium, circa 1967, and you may catch a fleeting glimpse of where things are going.
1970'S 'Thousands On A Raft', Pete Brown & Piblokto!'s debut album for Harvest, clocks in at the hard-rock and experimental jazz edge of prog, as heard on the extended instrumental interludes of 'Highland Song' and 'If They Could Only See Me Now'; in contrast, Brown's poetic sensibilities drive esoteric numbers such as 'Got A Letter From A Computer' and the closing title track.
Offering two extended, epic tracks (of apx. 15 minutes each) and two short jam eruptions, here is the 2019 full-length by Germany's vintage sounding, fuzzed-out, psychedelic stoner rockers Deaf Proof! The LP-edition is limited to 200 hand-numbered copies on 180-GRAM BLACK VINYL, coming with an A2 size poster.
As chief proponents of hard rock and grievous genre assault, ever since the release of their debut album in 2017, this band has been hailed by many as one of the most exciting alt-rock bands to emerge from Greece in recent memory. Psychedelic but also hooky and super heavy - in manner of QOTSA getting freaky (but groovy) after a big cigarette or two.
With old school flair and charisma this band from San Diego, CA., summons up a sun-drenched haze of doomy riffs, touches of prog and heavy desert grooves. In that space where psychedelia, heavy blues, doom and sludge coalesce, it's there you're likely to find Desert Suns. Clear orange vinyl version.
San Francisco veterans Disastroid have been serving up sludgy, grunge-infused stoner rock for the better part of a decade now, refining a sound that weaves heavy riffs together with angular guitar lines, odd time signatures, and hazy walls of fuzz. As influenced by '90s noise rock as they are by modern psych, doom, and post-metal, Disastroid delivers thick, satisfying stoner rock stomp while also embracing layers of noise, tripped-out feedback, and some unpredictable song structures. Their original approach, captured on their 2014 record 'Missiles' and the 2017 follow-up 'Screen', has made them one of the most essential bands in the Bay Area music scene. 'Mortal Fools' is their heaviest and most expansive-sounding album to date. Produced by Tim Green (Nation Of Ulysses, The Fucking Champs), it's sonically focused on what Disastroid does best, laying singer/guitarist Enver Koneya's deep vocals and fuzzed-out riffs on top of a relentless, pummeling rhythm section. At the same time, it's loose enough that it takes some unpredictable twists and turns, conveying the band's rough edges, sense of humor, and noisy, experimental streak.
Roky Erickson's 1985 solo mini-LP 'Clear Night For Love' was produced at Music Tracks in Austin by bassist/guitarist Speedy Sparks, with former Joe "King" Carrasco and Delbert McClinton drummer, Ernie Durawa, plus Supernatural Family Band alumnus John Reed on guitar. Released by France's New Rose label in small numbers, the release found Erickson back in semi-psychedelic/country rock mode on opening track 'You Don't Love Me Yet,' the plaintive 'Starry Eyes' and the anthem-like title track, while 'The Haunt' is more in swamp/horror rock vein and 'Don't Slander Me' has heavy blues leanings.
Forstenet is a Danish five-piece progressive and psychedelic rock/metal band, consisting of guitar, bass, drums, Hammond organ and, a highly prominent feature in their music, bass trombone! The main standout point of the band is that their songs are written in their native language Danish, with a singer who practices everything from clean singing, growling, screaming, throat singing and powerful high-pitched falsetto singing. The eclectic vocals combined with heavy progressive grooves and the nordic feel of the band's mother's tongue contributes to a quite fresh experience of modern progressive rock/metal. Featuring the drummer of Skifting.
The Lab Records in collaboration with Threechords Records proudly present Gomer Pyle's 'Idiots Savants', originally released in 2008. A limited edition of 300 copies double orange vinyl with gatefold sleeve. Gomer Pyle is a psychedelic stoner/grunge rock band from South Netherlands. Gomer Pyle is an unconventional band with a broad musical range and musical interest. Each song is a genre on its own. After three EP's and a full length album, in 2008 they released their masterpiece 'Idiots Savants'. Until today it is referred by many as a 'stoner icon'. 'Idiots Savants' is a great mix of psychedelic jams and hard-straight stoner rock.
Halocraft were founded in Greece in 2014. What brought them together being their love for bands such as Explosions In The Sky, God Is An Astronaut, This Will Destroy You and Maybeshewill. After two EP's, 'The City In Your Eyes' and 'Chains For The Sea', and a time full of experimentation and musical discoveries, they developed their own sound, which we first heard in their debut album that came out in November 2018. In this short time of their existence, and with their main motivation being hard work and the need to prove who they really are, Halocraft managed to be held as the next big thing in the post rock scene, thanks to their live shows which flirt with a mysterious, introverted, cinematic atmosphere only found in exceptional bands of the scene.
Only few available, so first come, first served. 'Hôpital De La Conception's 'The Electric Rockin' Chair' is a real mind-destroyer for all you zealots of primitive electric guitar fury and the utter expression of instinctive command, a tantalizing charge of impenetrable origin, deeply infused in the savage fire and filled with unruly beauty. Limited to 300 copies on black vinyl. Co-release with Opaque Dynamo and Feeding Tube Records.
Only few available, so first come, first served. Magic Shoppe have offered up their own concoction of shoegaze-y, dark and heavy psychedelia on four EPs and three full-length albums across an eight-year period. The members of the group are Josiah Webb (vocals/lead guitar), Stevie Moonboots (bass), Dave Mulvaney (drums), Richie Gibson (rhythm guitar) and Mat Durie (guitar, effects, percussion). 'Circles' follows in the footsteps of 'In Parallel', but with faster tempos, a waaaay darker vibe and a load more fuzz and reverb and throb. Limited to 350 copies on red and black swirl vinyl. Co-release with Little Cloud Records.
Os Noctambulos are back with their first album in 3 years! Their last album was the long sold out 'Stranger'. Despite remaining true to itself and the '60s sound they cherish - their characteristic reverb-drenched surf guitar, psych vibe and haunting vocals are all presents - the band seems eager to develop their sound and widen their influences. This gives this new batch of tunes a sense of freshness while retaining what made the band so unique in the first place. 'Silence Kills' shows a band building on its strong foundations to give their listeners something that sounds both familiar and unexpected. Limited edition coloured vinyl.
Sleeping Tree is not here to play games. On their self-titled debut album the three-man-band from southern Germany focuses on the essentials: hard riffs, straight basslines and hammering drums. The extended guitar solos make very clear which musical paths the band is following. The spirit of early heavy rock hovers over this record. Nevertheless sometimes Sleeping Tree knows how to incorporate the soft tones - only to come back with a huge wall of fuzz. Lose yourself in the scenic lyrics and enjoy a dirty ride!
The favorite Space Debris record of the drummer Christian Jäger is finally available on vinyl. Includes two previously undiscovered and unreleased long tracks the early SD trio lineup with Tom Kunkel at the Hammond.
A 6 LP box by Sula Bassana, simply titled 'The Box'. It contains 3 double LPs with gatefold colour sleeves and with these titles: 'Endless Winter' (on clear and black mixed vinyl), this music was recorded in March 2006 and has previously only been released as a limited CD-r. 'Silent Music' (on transparent blue with some black mixed vinyl) is for sure the softest music recorded by Sula, recorded between 1999 and 2009 at different places and only previously available on a limited CD-r. The third double LP (on black and solid orange mixed vinyl) contains one LP with the split albums (with Vibravoid and 3 AM), both released on vinyl in a small print run and an album with unreleased and newly recorded tracks. The box is strictly limited to 500 copies.
Long Hair is not only proud to present Tortilla Flat's legendary sole album 'Für Ein 3/4 Stündchen' (on vinyl, LHC 230 and on CD with 2 bonus tracks, LHC 229), but also the group's lot more legendary broadcast sessions for Germany's leading underground and krautrock program on radio SWF (look for further recordings in this series on Long Hair). The mainly instrumental album is very flute-driven, in opposite to the latter album, which was more electric violin-dominated, with very exciting guitar playing accompanied by rocking drumming and nimble bass lines. Very tight! AND VERY TEUTONIC! There were not so many progressive rock bands in the early 1970s which were flute and violin dominated, but also don't forget the great solo play of lead guitarist Manfred Herten. An early version of their main opus 'Tortilla Flat' shows the band with violinist Werner Knauber and Herman Basten on flute at its best, a dramatic increase with great tunes. In fact the music on 'SWF Sessions' is very unique, typical krautrock; psychedelic, complex but always very tuneful. Many flute solos, exciting great fuzzing guitar solos and an impressing electric violin sound with that special Teutonic krautrock feel, played by well trained musicians with great composition skills. Besides the long tracks there are three short titles which set music to three poems of the famous German poet Christian Morgenstern with great vocals by Manfred Herten. The album insert comes with full band story and rare and unseen photos. All titles are remastered and the sound is brillant. A must have for all lovers of the great German underground and krautrock music in the 1970s. Highly recommended!
The complete concert of Space Debris live at the Freak Valley Festival 2012.
So far undiscovered and unpublished longtracks from the period between 2005-2008 with the early SD trio lineup with Tom Kunkel at the Hammond. These recordings are from previously unheard original recording sessions from the albums 'Elephant Moon' and 'Three' as well as 'Starglow Restaurant'.
The fourth sampler from the Rome-based Heavy Psych Sounds label! TRACKS: 01. 1782 - Oh Mary 02. Acid Mammoth - Them 03. Alunah - Dance Of Deceit 04. Big Scenic Nowhere - Shadows From The Altar 05. Brant Bjork - Mexico City Blues 06. Disastroid - 8 Hour Parking 07. Duel - Red Moon Forming 08. Ecstatic Vision - Grasping The Void 09. Giöbia - In The Dawn Light 10. Gorilla - Scum Of The Earth 11. Mondo Generator - Listening To The Daze 12. Nebula - Man's Best Friend 13. Nick Oliveri - U.S.A. 14. Nightstalker - Black Cloud 15. Planet Of Zeus - All These Happy People 16. Ryte - Invaders 17. Yawning Man - Virtual Funeral
Xhol Caravan were founded in Wiesbaden in 1969 and are known for their fusion of jazz-rock and psychedelia. With their LP 'Electrip', released in 1969, they presented a masterpiece of krautrock. Lately the band has taken up performing again, namely with founding members Hansi Fischer on saxophone and Klaus Briest on bass, as well as some new members. The other founding members' absence is authorized - they are either dead or missing. The style hasn't changed significantly, one instantly recognises the sound of Xhol Caravan. Both well-known and new pieces are presented on the album. The CD contains recordings from the Wiesbaden gig on February 6th, 2019 and from the Mainz gig on April 27th, 2019. Its sound is perfect. The 32-page booklet contains all important details on the subject.
GARAGE/BEAT/SURF/ROCK'N'ROLL
7" release by this Japanese all-female garage rock band.
'1963-1966'- Limited edition 2LP box set by this legendary, explosive, for a while even leading Swiss '60s beat, garage rock and roll combo from Basel. Contains all their known recordings including different versions of 'Don't Leave Me Behind', and 'Someone Like Me', plus 4 unreleased tracks off two unreleased Dynamites 45s: 'Little Girl' (which later on became a hit for The Sevens as 'Little Girl I Know') and 'Tell Me Yes Or No' (first demo version), both taken from their unreleased 1965 Layola Records test-pressing only single, as well as 'Be My Own'/'Hello Daddy' from their unreleased first 1963 rockabilly acetate-only recording. The box is a quality, flip-open box, and even the two LPs are housed inside a very nice, laminated gatefold sleeve. Also includes a photo/history packed 40 page book entitled 'The Story Of The Dynamites', as well as reproductions of three vintage Dynamites posters from the 1960s! Highly recommended for '60s fans worldwide!
POP/ROCK/WAVE/NOISE
Midnight Hour were a west London mod-revival outfit formed in 1979. They were the hybrid of three other bands. Drummer Keith Lane had been an original member of The Scooters, London's first mod-revival band formed in 1978. Bassist Pete Branscombe and keyboard player Simon Roe had both been component parts of The Onlookers, another mod band from Slough who later went on to things, more lysergic and Jess Young and Rick Blackman had been in new wave band The Blitz, so punk, they had not even learnt to play the 'third chord'. Midnight Hour gigged around the usual mod circuit in West London, The White Hart and Jingles in Southall, The Adam & Eve in Hayes. There were residencies in The Anglers Retreat in West Drayton, The Royal Oak in Hayes and monthly spots at the popular inter-gig initiative around the borough, sometimes they even ventured as far afield as Kensington and Hammersmith. Their last gig was with The Little Roosters in The Hambrough Tavern the night before it was burnt down, though Midnight Hour's solicitor stresses that the two incidents were not related, at all. What is presented here on Heavy Soul Records is the demo for what was going to be an EP released on a small West London label in the Spring of 1981. For one reason or another this did not happen and so here, for the first time, are Hayes's finest, the missing West London link to the mod revival. Things may never be the same again.
ANC4 (aka Arvidson & Nilsson Combo Four) is a band that consists of four long serving members of the Swedish music scene. Songwriters Roger Arvidson (vocals/guitar), and Tomas Nilsson (vocals/guitar, of The Mop Tops!), are complimented by Janne Borgh (bass/backing vocals, of The Moderns), and Niclas "Tidaholm's Ringo" Österberg (drums). The band breathes new life into Rickenbacker-fueled, '60s style nuggets with strong melodies and sweet harmonies whilst keeping relevant in the current music scene.
PUNK/HARDCORE
This is how you do power pop with BALLS! And you know that's what London's Los Pepes are all about. Includes a cover of 'This Is Rock And Roll' by The Kids.
Decadent Few formed in E. London, 1984, from the ashes of anarcho punks Youth In Asia. Playing a more direct punk style than YIA, their lyrics concentrated on personal experience rather than the general anarcho themes of the day, with an emphasis on feminism and gender violence. Fronted by the unique, soulful and soaring vocals of Kaya Byatta (more Alison Moyet than Poly Styrene), musically DF occasionally veered into darker, postpunk/goth/tribal territory. Negative Insight blogspot wrote: "....but then, there is Kay's voice. She has quite possibly the most powerful and intense voice in UK punk history. Hers is deep, warm, raucous at times... but still always tuneful, it can convey the whole spectrum of human emotion and take simple, efficient punk songs to the next level. If you could blend the energy of X-Ray Spex, the catchiness of A-Heads, the moodiness of Siouxsie and spice it all up with the voice of the bear-eating bastard child of Poly Styrene and Patti Smith, then you would be pretty close to the Decadent Few experience." This LP combines the 7 tracks recorded in 1988 for an unreleased MLP on Real World Records, plus 4 tracks from 1994 that only appeared on a long-deleted US compilation CD. All remastered from the original tapes. Colour cover and 4 page full-size insert included.
INDUSTRIAL/EXPERIMENTAL/NOISE/NEOFOLK/GOTHIC
African Imperial Wizard was secretly founded in the northern districts of the old low town of Luanda, the day after the ceasefire between the government of the Popular Liberation Front of Angola and the rebels of the National Union for Independence was signed. The music producers immediately focused on the struggle against the colonial military oppression, the pillage of a tyrannized people turned into slaves for centuries and the vengeance of a young generation in perdition. They planned on conveying their actions with ethnic moods drowned in violent powerful beats directed under a martial symphony. African Imperial Wizard symbolizes the expression of the discomfort left by the ashes of the longest civil war known in Africa, fed by deep and profound social, cultural and regional divisions within the Angolan society. TRACKS: 1. Cetshawyo kaMpande 2. Idris Ibn 3. Mansa Mousa
Daniel Myer's (Haujobb, Architect) project Liebknecht combines his many aliases into a well composed vision of techno soundscapes. Taking his background from rendered, Haujobb, Architect and influences from the current clubscene, he created an epic journey that is distinctly his own. Rinaldo Bite provides his uncompromising analogue touch in form of sequences and sounds. Liebknecht's debut album 'Produkt 1' is released on vinyl by Ván Records and Ant-Zen. Limited edition of 359 copies on clear vinyl, includes non-album track 'Ursuppe Remix'! Heavy vinyl with black matte cardboard sleeve with hot foil print! Including digital download-code.
Daniel Myer's (Haujobb, Architect) project Liebknecht combines his many aliases into a well composed vision of techno soundscapes. Taking his background from rendered, Haujobb, Architect and influences from the current clubscene, he created an epic journey that is distinctly his own. Rinaldo Bite provides his uncompromising analogue touch in form of sequences and sounds. Liebknecht's debut album 'Produkt 1' is released on vinyl by Ván Records and Ant-Zen. Limited edition of 370 copies on red vinyl, including non-album track 'Wild in Blue' (Suicide Cover)! Heavy vinyl with black matte cardboard sleeve with hot foil print! Including digital download-code.
Backwards presents the reissue of this Vox Populi! album originally released on cassette in 1985 by Cause And Effect in the United States. Self-labeled as an ethno-industrial project, Vox Populi! is one of the most intriguing and original bands to emerge from the French underground. These recordings were made between 1980 and 1985 and presents 7 tracks of analog experimental ethno industrial music.
After two releases on the UK-based Label Unrest Productions, Detrimental Effect joins Tesco for their first CD release. Fresh analog power electronic sounds that create an old school industrial feeling.
'Staring At My Wall' consist of eight psychedelic pieces of industrial music, ambient beauty and darkness. Concrete sounds mixed with buzzing noises, drums banging as if all ancient armies in history were standing outside the door about to break down, not only the door but the whole town and leave it as a cloud of dust swaying over a surrealistic sculpture.
A documentation of mainly improvised recording sessions and a recollection of material recorded and released in the mid '90s. Consequently the music you will hear is industrial isolationistic, repetetive drones, ambient tunes and experiments that might influence not only your mood but your psyche aswell in an irrevocable way. Featured releases are 'The Very Top Of Lina Baby Doll' 12" released by NoiseMuseum in 1996., the 'Environment' 7" released by Ant-Zen in 1997, material from the '2/3' compilation released by Hands Production in 1996 and two additional tracks from the same era.
This is a collection of limited and now deleted 7" releases, tributes to absent comrades, collaborations and alternative versions from 2 decades.
'Homo Strepitus' is the result of thematic raw material forwarded by Lina Baby Doll to the musicians on this album. They were given free hands for their personal aestetic decisions in the process of their creativity. Recorded 2010-2019. The CD comes in a four-panel digipak. TRACKS: 1. Horse Give Birth To Fly - Plink Tenebrae 2. Brighter Death Now - The Sinister Solitude 3. Trepaneringsritualen - By Man Comes Death 4. raison d'être - And The Stones Where Cloven 5. Reutoff - Odd Pole Tenebrae 6. Deutsch Nepal - You Will Be His Wonder 7. Morthound - Materialization 8. Kollaps - Self-Flagellation
METAL/STONER/HARDROCK
South London-based heavy rock quintet Green Lung's 'Free The Witch' EP now on vinyl. The original 2018 release captured the imagination of the international underground stoner/doom scene: mixing traditional heavy doom with folk-horror infused psychedelia and paving the way for 2019's critically acclaimed debut album 'Woodland Rites'. Black vinyl edition.
From the ashes of Pod People rises Lucifungus, a two-headed stoner/doom monster that delivers wet dreams riffs and a groove that is almost impossible to imagine. Instrumental anthems get along with mantra-like vocals (think Om) given doom pieces, all clocking in just half an hour of hallucinogenic heaviness. Those riffs gained them enough recognition to be featured on the mighty 'Doomed & Stoned In Australia' compilation. Sharing stages with Church Of Misery, Voivod, 1000 Mods and Witchskull, Lucifungus has become a must-see band among the Canberra stoner scene, and this has just taken them a year. Who knows what is to come. Limited to 150 copies on organic yellow vinyl.
Vessel Of Light's third release contains twelve songs that run the gamut from doom to sludge to groove metal. Featuring Ron Lipnicki (Overkill) on drums, Jimmy Schulman (Hades) on bass and of course Dan Lorenzo (Hades, Non-Fiction, guitars) and Nathan Opposition (Ancient VVisdom, vocals).
JAZZ/AVANTGARDE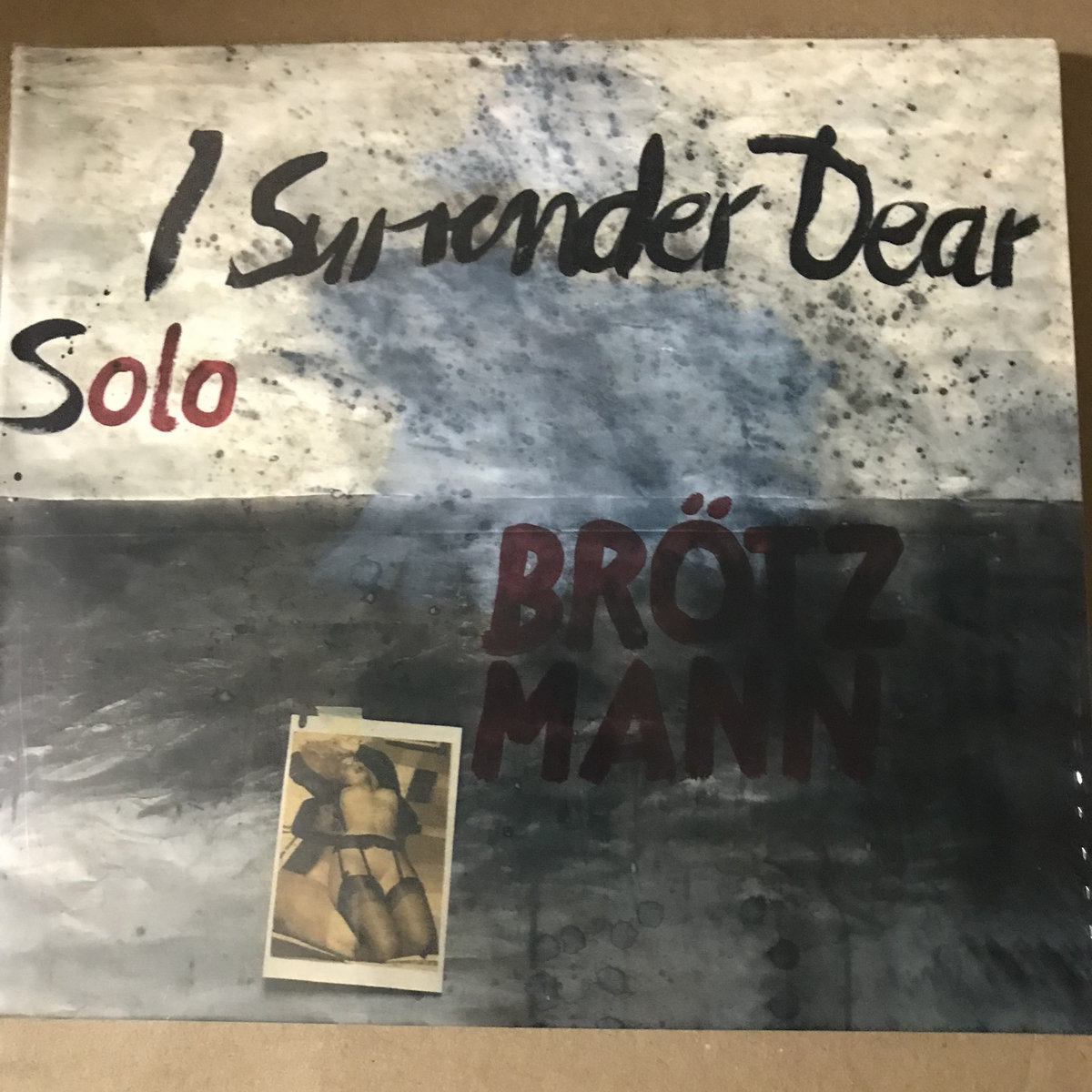 A long desire of extraordinaire saxophone player Peter Brötzmann was a studio recording of some of his favourite jazz tunes and his own music - a grande bridge over the music important for his life and his musical career in the past and present... Trost invited him to Martin Siewert's studio in Vienna to do so in summer 2018. The result is intense, beautiful and touching. Peter Brötzmann: tenor saxophone. SIDE 1: 1. I Surrender Dear (Barris/Clifford) 2. Lover Come Back To Me (Romberg/Hammerstein) 3. Lady Sings The Blues (Nichols) 4. Con Alma (Gillespie) SIDE 2: 1. Brozziman (Mengelberg) 2. Ballade/Love Poem Nr. 7/Blues (Brötzmann) 3. Churchsong (Brötzmann) 4. Sumphin' (Rollins)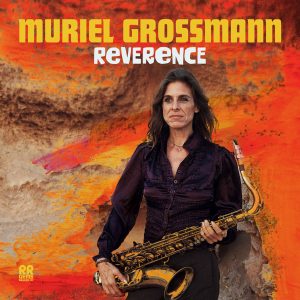 The island of Ibiza lies in the Mediterranean between Europe and Africa and has been a meeting place of peoples, cultures, languages and music for ages. Muriel Grossmann, who was born in Paris and grew up in Austria, moved to Ibiza in 2004 and there she began to record some of the most exciting and innovative jazz of the new millennium. It is no surprise that with her latest album she turns to the wellspring of Africa, offering eight compositions, exploring the essence of polyrhythm in a personal and committed way. As Grossmann says, "What jazz and African music have in common and what makes it so unique is that at its very core, as the strongest part of its foundation, each musician is dealing with a particular rhythm that contributes to the whole, therefore generating multidirectional rhythms also known as polyrhythm". This album is a gesture of acknowledgement, thanksgiving and reverence for the musical traditions that Africa has given jazz. 'Reverence' sees the same quartet that performed on Grossmann's previous three releases transform into a quintet. On this album, Grossmann plays alto, soprano and tenor saxophones, Radomir Milojkovic is on guitars, Gina Schwarz on bass, Uros Stamenkovic on drums, and they are joined by Llorenç Barceló on Hammond. The colours and textures of the Hammond B3 organ are a perfect addition to the sounds of this already tightly aligned group, providing everything from cosmic swirls and chirped percussion to brilliant solos of exploration. Make no mistake: the music you will experience on `Reverence' is not African; it is deeply spiritual jazz from the edge of Europe that gives thanks to Africa for its knowledge, its wisdom, its beauty. And we now, in turn, give thanks for these beautiful sounds.
The disparate and often discordant album 'Threads' was recorded in Rome at Mama Dog studio in 1977 for filmmaker-turned-record producer Aldo Sinesio's Horo Records label; comprised of six of Lacy's own compositions, the album saw Lacy supported by Alvin Curran on piano and Frederic Rzewski on flugelhorn, synthesizer and percussion, the pair both longstanding members of the experimental group Musica Elettronica Viva.
REGGAE/DUB/SKA/ROCKSTEADY
A heavy roots reggae chune inna '70s mood with Farfisa organ in the intro and sufferer lyrics! The dub and mix was handled by the mighty Russ D. Limited to 300 copies, so be fast!
SOUL/FUNK/LATIN/R&B/GOSPEL
Deep gospel soul in the immortal southern lineage of Sam Cooke, Sister Rosetta Tharpe and Aretha. Lula Collins was a prolific singer, releasing a slew of singles from the early '70s to the '80s. Collins' seasoned voice is backed with raw funk soul guitar and backing band, and this album includes a dope version of the evergreen 'Climbing Jacob's Ladder' - but every song is gem. Reissued for the first time, remastered and in the original sleeve artwork. Originally released in 1977 on HSE Records.
'My Kind Of Blues' was recorded for the label in 1961 (just as Cooke was launching his own SAR Records imprint), being a collection of show tunes and jazz standards, delivered in a soulful blues style by Cooke atop lush orchestration, arranged and conducted by trumpeter and bandleader Sammy Lowe. Highlights include a soave version of Duke Ellington's 'I'm Just A Lucky So And So,' a cool cut of 'Nobody Loves You When You're Down And Out,' a stirring take of George Gerschwin's 'But Not For Me' and a lovely rendition of Irving Berlin's 'The Song Is Ended.'
Blog
Previous editions:
30/06/2020 10:32 SPOTLIGHT 26
22/06/2020 10:20 SPOTLIGHT 25
15/06/2020 11:08 SPOTLIGHT 24
08/06/2020 10:15 SPOTLIGHT 23
31/05/2020 16:26 SPOTLIGHT 22
25/05/2020 15:32 SPOTLIGHT 21
19/05/2020 07:59 SPOTLIGHT 20
11/05/2020 18:28 SPOTLIGHT 19
05/05/2020 08:01 SPOTLIGHT 18
27/04/2020 10:30 SPOTLIGHT 17
20/04/2020 13:59 SPOTLIGHT 16
14/04/2020 07:50 SPOTLIGHT 15
06/04/2020 17:10 SPOTLIGHT 14
30/03/2020 18:16 SPOTLIGHT 13
22/03/2020 16:54 SPOTLIGHT 12
12/03/2020 14:26 SPOTLIGHT 11
09/03/2020 10:53 SPOTLIGHT 10
02/03/2020 13:13 SPOTLIGHT 9
24/02/2020 13:48 SPOTLIGHT 8
17/02/2020 10:40 SPOTLIGHT 7