SPOTLIGHT 47
22/11/2019 11:34
Welcome to the Spot Light. Check out the latest psychedelic, cosmic, prog, freakbeat, folk, kraut, experimental, jazz, drone, mystical, and avant-garde sounds! https://www.shinybeast.nl/blog
PSYCHEDELIC/PROGRESSIVE/FOLK
After 'Asile', their very pop and cinematic fourth album, The Rebels Of Tijuana are back with the EP 'La Dominicaine'. Again recorded by sound guru and all time friend Christain Hierro, 10 years after their first collaboration. Here are four Detroit styled garage tracks with fuzz and street like Christmas spirit, all wrapped in the vein of Ronnie Bird.
Gaupa (lynx in Swedish) is a rock band from Falun, Sweden. Featured here are surreal lyrics, an energetic female singer, and a sound of progressive stoner rock with doom/folk/psychedelic influences. Five studio tracks have been spiced up with two live tracks which were recorded at Sweden Rock Festival 2018, resulting in a full-length vinyl release carefully remastered.
Syreregn is a psychedelic blues rock band from Denmark, formed in 2006. The band went through several line-up changes and delivered some great outputs in the past. Psychedelic masterpieces with huge influences of heroes from the late '60s like Cream, Pink Floyd or Hendrix Experience.
Available for the first time outside Japan, 'Phosphorescent Dreams' is another epic album of symphonic schizophrenic avant-rock from Univers Zéro, originally released in 2014 only on CD on the Japanese label Arcàngelo.
A 6 CD box by Sula Bassana, simply titled 'The Box'. It contains these titles: 'Endless Winter', on CD 1 and 2, recorded in March 2006 and previously only released as a limited CD-r. 'Silent Music', on CD3 and 4, is for sure the softest music recorded by Sula, recorded between 1999 and 2009 at different places and only previously available on a limited CD-r. CD5 contains Sula's sides of the split albums with Vibravoid and 3 AM, both released on vinyl in a small print run. CD 6 is album with unreleased and newly recorded tracks. The CDs come in 3 double digisleeves in a strong box plus 2 stickers. Strictly limited to 500 copies.
GARAGE/BEAT/SURF/ROCK'N'ROLL
After the success of their debut LP 'Kings Of The Underground', The Wavy Gravies return with an EP with three rock'n'roll fun and festive songs.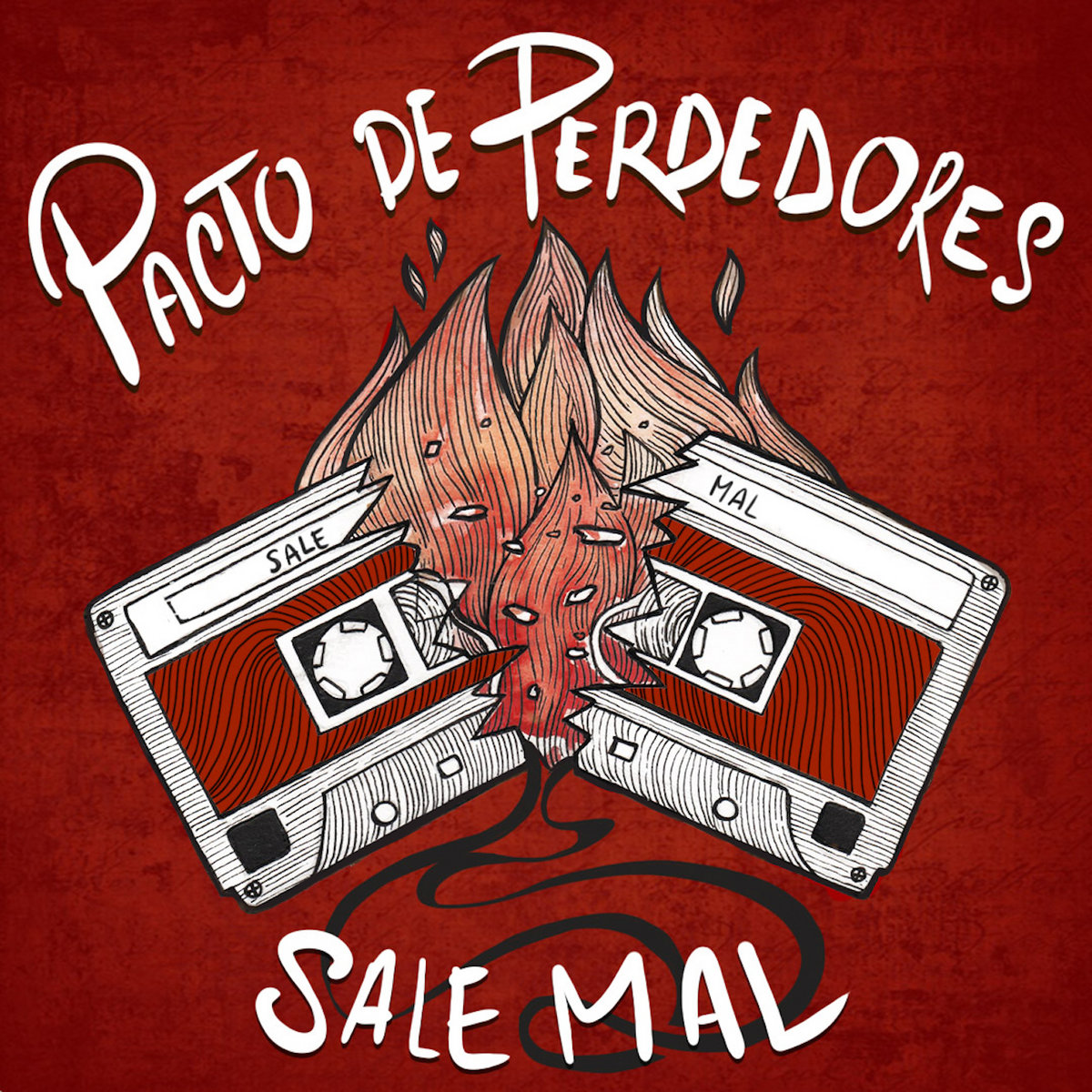 Pacto De Pedredores is a rock duo by Iker Cortés (voice and guitar) and John Tones (drums). After a couple of years playing live and composing, they released with Family Spree Recordings their first EP 'Goes Wrong'. The sound of the band has a link to the alternative rock of the nineties, accelerated and abrupt punk sound, or by the power pop or the typical syncopated garage of duos like Black Keys or Los Bengala.
Los Fusiles is a rock'n'roll group which has its sound in the most primitive Anglo-Saxon rock at the same time that denotes the influence of the Spanish classics of the eighties. The band members come from the rock scene in Sevilla and their have been influenced by Elvis Presley, The Rolling Stones, Adriano Celentano, Los Clash, Burning and Cabinet Caligari.
First time on vinyl. Brilliant retro release of 'Crazy Price', remastered for vinyl by Oleg himself and includes the amazingly wigged out 'Fantomasophobia'. 14 tracks of mind bending instro madness. '3 Minutes To Massacre' is a play on Lee Hazlewood and Duane Eddy's 'Girl On Death Row'. 'Ghost Rider To West' is a tremolo heavy rocker with a rather speedy double bass break! 'Satan Jeans' is a straight up lift of 'Radioactive Kid'... but not as you know it! The usual eclectic mix of surf, rockabilly, jazz beats, B-movie samples, lounge and and a pretty warped mind putting them altogether. Originally released on CD only in 2003 by Solnze.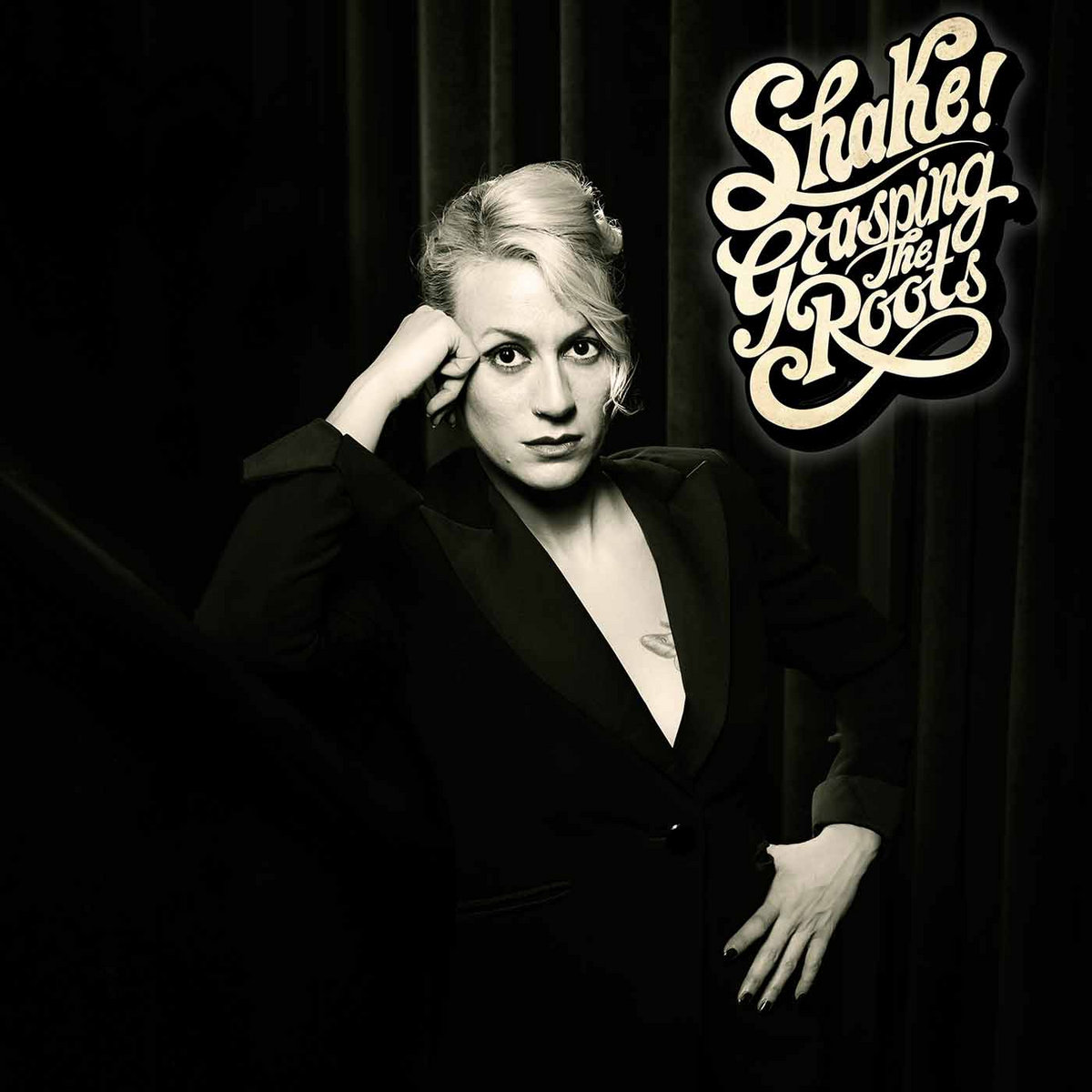 On 'Soul'n'Roll', Shake! brought a powerful mix of classic Stax Memphis soul with '60s rock'n'roll and rhythm & blues. On this album 'Grasping The Roots', ten songs come with a personal and raw sound.
Tigre & Diamante give their collection of garage and unpolished rock sounds on this debut LP. The cover design and illustrations come from the artist Bratto.
POP/ROCK/WAVE/NOISE
Four track 7" EP by this powerpop band. Comes on gold coloured vinyl.
Kcidy is a musical project by french musician Pauline Le Caignec from Lyon. The many riches and blurry contours make it difficult to categorize her music. Her songs are as many invitations to journey through atypical and unexpected sonic worlds. 'A Dit' was recorded by Pauline and Remi Richarme, along with contributions of several guest musicians. Those magical moments of improvisation have eventually led to 18 original pieces on this album.
Powerpop band from Barcelona. Their 1999 debut album has been reissued on vinyl.
'INEDITS PUNK/COLD/SYNTHPOP 1979-1984' - 29 unreleased French tracks from 1979-1984. Featuring bands like Hologram, Vortex, Nec+Ultra, Noids, Megaherz, Lust Sacrifice and many more. 2LP in gatefold sleeve, limited to 500 copies.
PUNK/HARDCORE
Debut 7" EP from this band, which brings a curious mix of punk and hiphop.
Canadian legends from the early 1980s Dayglow Abortions bring their unreleased recording session on vinyl for the first time! Wild and obnoxious West Coast hardcore laden with political satire. Seven remastered songs. Their early history and controversial lyrics have been explained in a 12-page booklet with rare photos and art packed in a bright neon orange cover. Limited to 500 copies.
Not punk-funk but punk-fun! Four track 7" EP.
Deploying the finest vintage analog gear, Suicide Generation bashed out filthy lo-fi tracks with high-powered rock'n'roll tracks. This explosive and weirdly melodic 7" single has three tacks.
'Living Eyes' was recorded at Rockfield Studios in Wales during a break in the band's 1978 tour of Britain and Europe. Relations between members were falling apart and Sire had dropped the band prior to the start of recording. Their breakup soon followed. Initial releases were cut from a tape dub of trial mixes as the band never received an official master. Red Eye Records retrieved the master tapes from Rockfield in 1995 and the album was remixed. Limited to 1250 copies.
'This Is War' marks a new era for the Greek punk rockers and presents a different sound and attitude in comparison to their past releases. Troubled by the warzone climate defining modern societies, they present an unfolding punk rock manifesto.
INDUSTRIAL/EXPERIMENTAL/NOISE/NEOFOLK/GOTHIC
'Motor' is the second part in a trilogy, preceded by 'Das Baank' in 2016. The 'Motor' started a long time ago with small basic fragments used for different steps or phases like installations and performances. Those fragments were put together over the years into a longer piece presented on this LP. 'Motor' is now a 32 minutes long continuous piece of sounding matter. Leif Elggren is a Swedish artist who lives and works in Stockholm. Active since the late 1970s, he is a writer, visual artist, stage performer and composer. He has many soundworks to his credit, both solo and with the Sons of God (with Kent Tankred), on labels such as Ash International, Touch, Radium and Firework Edition Records, which he co-runs with Kent Tankred.
After the quickly 'Ggran' cassette, released on Fragment Factory in 2016, Italian sound artist Mauro Diciocia aka Torba returns for his second release. 'Musique Inconcrete' is the follow-up to 'Musica Conventionale', released on his own Edizioni Aaltra imprint, and marks the second installment in a trilogy of related recordings. While being active in the field of contemporary sound art and noise music for more than a decade, Diciocia has produced a whole lot of mostly small run cassette releases.
A musical document of desire, intrigue, aliens, unforeseen events and dark rituals. It takes us to the depths of the soul and beyond. This limited edition vinyl album is a collection of alternative dark music with a focus on Europe and especially the Lowlands. Not to duel, no, to prove that in 2019 a wave scene is still standing proudly. Includes tracks by Hidden In Tree Tops, Imiafan, Zwarte Poëzie, Adam Tristar, Storyy Ogg, Das Noir, Solo Lust, M1nk, Bragolin, The Arch, Der Klinke, Xtort and Ground Nero.
METAL/STONER/HARDROCK
2019 single by this dark ethereal rock and doom metal project. Comes in full coloured jacket and innersleeves. Limited to 500 copies.
Slow oldschool black metal.
2019 album by this dark ethereal rock and doom metal project. Comes in gatefold with UV lacquer spots, with flooded black inside, a 30x30cm booklet, a din A2 poster in extra slipcase with die-cut and on 180 gram fire colored vinyl.
'Hymns Of The Dead' is so much heavier than its predecessor. It is darker and much more into the heavy crushing doom field, losing part of the eerie fuzzy rhythm and the stoner smoke. The crushing riffs and bass guitar lines are all over the place now, with amazing grooves and psychedelia motifs.
Funerla doom metal. Comes in gatefold sleeve, with flooded black inside and inlay, and on 180 gram dark-blue vinyl, limited to 500 handnumbered copies.
A blend of post-black-metal and psychedelia, presented by a three-piece from Ghent, Belgium! With 'The Sun Has Left The Hill', Witch Trail have crafted a concept album about the trancelike state between dream, sleep and being awake. Musically, the riffs are still there, the drumming is as fresh and organic as ever and the bass has its own substantial part in the music. Every song is a signature Witch Trail song. It's hard to put your finger on what that means exactly, the only way to understand is to immerse yourself in the world of Witch Trail. No need to tell you that 'The Sun Has Left The Hill' is the place to start.
Belore is an epic black metal solo project, influenced by heroic fantasy and medieval worlds. Belore's debut album is a journey into forgotten lands, where each title tells a story - a world where landscapes, magic and medieval history exist side by side. Recommended for fans of Summoning, Caladan Brood, Can Bardd, Saor, Eldamar or Moonsorrow. The first pressing of the CD comes as collector's edition in 4-panel digipack with 8-page booklet, limited to 500 copies.
Etoile Filante brings cosmic black metal. Formed in 2013, 'Magnum Opus Caelestis' is the band's debut full length, written andrecorded a few years after their first EP 'Traite Sur Le Monde Et La Lumiere'. The album is highly recommended for fans Midnight Odyssey, Mesarthim or Mare Cognitum. The first pressing of the CD comes as a collector's edition in 4-panel digipack with 6-page booklet, limited to 500 copies.
The solo-project Forlorn Citadel plays epic black metal in the vein of Summoning. This is done so remarkably well that at times fans might find it quite hard to differentiate between these two bands. Nonetheless there are enough elements in the music to distinguish Forlorn Citadel from the inventors of epic black metal. 'Ashen Dirge Of Kingslain' should appeal to fans of Summoning, Caladan Brood and Emyn Muil. The first pressing of the CD comes as collector's edition in 4-panel digipack, limited to 500 copies. Includes bonus track.
Black death metal. Limited to 500 copies.
Nebulae is a conceptual project inspired by science and the universe. Nebulae generates powerful music that connects all the human channels, combining its ethereal and philosophical component, with the chemical and scientific one. The reference bands are: Deftones, Gojira, Jinjer, In This Moment, Loathe, Fever 333, Devin Townsend, Mastodon, Klone, Code Orange, Korn, Tesseract and Periphery. The 'Pulse' album has a mission: to make peace understood through a specific mantra "Listen. Understand. React." The title 'Pulse': Impulse is the basis of all that animates us, of everything that makes us resist to events. It is the primary push to improve and evolve. The sequence of tracks into the album examines the unfolding over time of human experiences that lead the human being to evolve and fight, marked by everything he has faced and is still preparing to face.
Seder is the manifestation of material by Gurthang. This outputis predicated on the eternal seeking of cosmic knowledge, oneness with nature and oneness with eternity. Founded in 2012, a time when Gurthang was already active in the project Anacalagon, and after some previous iterations of manifestations featuring Gurthang as the sole artist, the 'Sunbled' album was recorded in 2016. The music on this debut album could most appropriately be described as Cascadian black metal, and is recommended for fans of Wolves In The Throne Room, Fauna, Skagos and similar acts. Seder continues to be written and recorded in solitude, ever progressing toward a still more glorious dawn and cosmic-consciousness. The first pressing of the CD comes as a collector's edition in 6-panel digipack, limited to 500 copies.
Dark ethereal rock featuring members of Bellwitch, Serpentent and King Dude. Limited to 300 copies.
JAZZ/AVANTGARDE
First collaboration between French trumpet player Antoine Berjeaut and Chicago-based drummer MVP Makaya McCraven, along with a cast including bassist Junius Paul and saxophonist Julien Lourau. A mix of writing and improvisation, where Berjeaut remixed, sampled and recomposed a vivid score, blending contemporary jazz, electronic music and post-rock. Bridging the spaces between the Paris and Chicago scenes, 'Moving Cities' brings together the best of both worlds and is emblematic of a new, utterly modern jazz going through a true aesthetic revolution.
REGGAE/DUB/SKA/ROCKSTEADY
The aspirational 'Striving For The Right' with its b-side 'When A Boy Falls In Love,' was initially released in 1970. This release represents the first time that these two tracks have been reissued with the original label design.
Produced by Pat Kelly and originally released as an extremely limited pressing in 1970, Dukey McCella's 'I've Got The Power,' has become a cult favourite among record collectors and reggae selectors.
Killer digital business from the legendary singer. Including the instrumental version.
Two dub plate versions from 'Deliver Me From My Enemies', performed by Yabby You and a version by King Tubby & The Prophets.
ELECTRONIC MUSIC/AMBIENT/D'N'B/TRIPHOP
A killer dual artist 45, with tracks from renowned French electronic artist Alexandre Bazin and the fabulous Wladyslaw Trejo. Alexandre Bazin is a current member of the renowned Groupe de Recherches Musicales (GRM), based in Paris, France. His work "considers the sonic experience drawing on a rich mix of acoustic instrumentation and analogue synthesis. As an experimentalist music researcher, Bazin's compositional projects are primarily concerned with a very personal seal on a music of emotional power". 'Red Ochre' is a taster to his wonderful new full length scheduled on PY for early 2020. The flip is, -of the two- arguably the more immediate of the two tracks here, the incredible 'Movida' by Wladyslaw Trejo. In your face from the off, this high tempo, electro-punk banger tips it's hat in equal measure to Suicide, Chrome with a touch of Richard Pinhas thrown in too. Trejo is a Spanish musician forged in the underground scene and known for his roles with synthwave duo Slovenska Televiza. In his solo project, Trejo leans more towards his punk side whilst revealing, in his words: "an intimate side with no qualms about tearing the ribs out and exposing the soul; and the fears and evil that lurks in us all! A dark and psychotropic journey in the form of feverish electronics, with industrial rhythms and almost paranoid walls of sound. 'Movida' is a taster to a full length also on Polytechnic Youth in 2020. The track narrates the difficulties of being young, going out to party and becoming involved in fights without looking for one." A superb 45 released in an edition of 300 gold vinyl, dinked 45s in hand stamped and numbered gold sleeves. Expected to follow usual PY procedure and sell out super quick!
Following a slew of instant sell out, hugely acclaimed 45s, the first LP is utterly wonderful despite the apparent silence during its preparation, the wait is more than worth the while. Comprising the duo of Mark Vorderhaus and Devi von Teufel. Ten absolute high end, synth pop nuggets, each one superbly crafted with the ageless electronics and pop savvy-ness of Mark's writing and electronics, icily coated with Devi's Germanic, Nico-esque vocal delivery. Based heavily on the tracks which formed the bulk of the duo's 7" releases on PY, these are an absolute joy and work superbly and seamlessly well over the course of the album. Hugely recommended to fans of early Mute/Blackwing studios output, Fad Gadget, DAF, The Normal and co; their music is often described as "typifying the PY sound" as imagined by label head Dom, upon his setting up Polytechnic Youth in 2014. A record that has that rare trait of sounding timeless in its (very European) nod to that key period of electronic pop from the mid '70s whilst also sounding utterly fresh and new in 2019. A fabulous record released as a vinyl only pressing on tasty half black and half pink vinyl, in a pressing of 500 only.
AFRO-BEAT/FUNK & PSYCH/DESERT BLUES/ETHIOPIQUES
'ADVENTURES IN THE LEFTFIELD, AFRICA 1972-1982' - The influence of traditional and contemporary African music on funk and disco, from the late '60s to the early '80s, has rightly become ever more widely recognised and acknowledged over the last 30 years. 'Afro Exotique' seeks to looks beyond Afrobeat, funk and disco, exploring some of the gaps in between, often involving lesser known name and less familiar formats, but with the spirit of Africa ever present. TRACKS: 01. Black Reggae - My Girl Reggae 02. Nel OLiver - Let My Music Take You 03. Yta Jourias - Pesse Mi Buntare 04. Myriam Makeba - L'Enfant Et La Gazelle 05. Dan Lacksman - Coconut 06. Uta Bella - Eben Reggae 07. Amara Toure & Orchestre Massako - Lamento Cubano 08. Aura - On My Way 09. Francis Bebey - The Coffee Cola Song 10. Chakachas - Soledad
Blog
Previous editions:
30/06/2020 10:32 SPOTLIGHT 26
22/06/2020 10:20 SPOTLIGHT 25
15/06/2020 11:08 SPOTLIGHT 24
08/06/2020 10:15 SPOTLIGHT 23
31/05/2020 16:26 SPOTLIGHT 22
25/05/2020 15:32 SPOTLIGHT 21
19/05/2020 07:59 SPOTLIGHT 20
11/05/2020 18:28 SPOTLIGHT 19
05/05/2020 08:01 SPOTLIGHT 18
27/04/2020 10:30 SPOTLIGHT 17
20/04/2020 13:59 SPOTLIGHT 16
14/04/2020 07:50 SPOTLIGHT 15
06/04/2020 17:10 SPOTLIGHT 14
30/03/2020 18:16 SPOTLIGHT 13
22/03/2020 16:54 SPOTLIGHT 12
12/03/2020 14:26 SPOTLIGHT 11
09/03/2020 10:53 SPOTLIGHT 10
02/03/2020 13:13 SPOTLIGHT 9
24/02/2020 13:48 SPOTLIGHT 8
17/02/2020 10:40 SPOTLIGHT 7