SPOTLIGHT 3
19/01/2020 13:58
Welcome to the Spot Light. Check out the latest psychedelic, cosmic, prog, freakbeat, folk, kraut, experimental, jazz, drone, mystical, and avant-garde sounds! https://www.shinybeast.nl/blog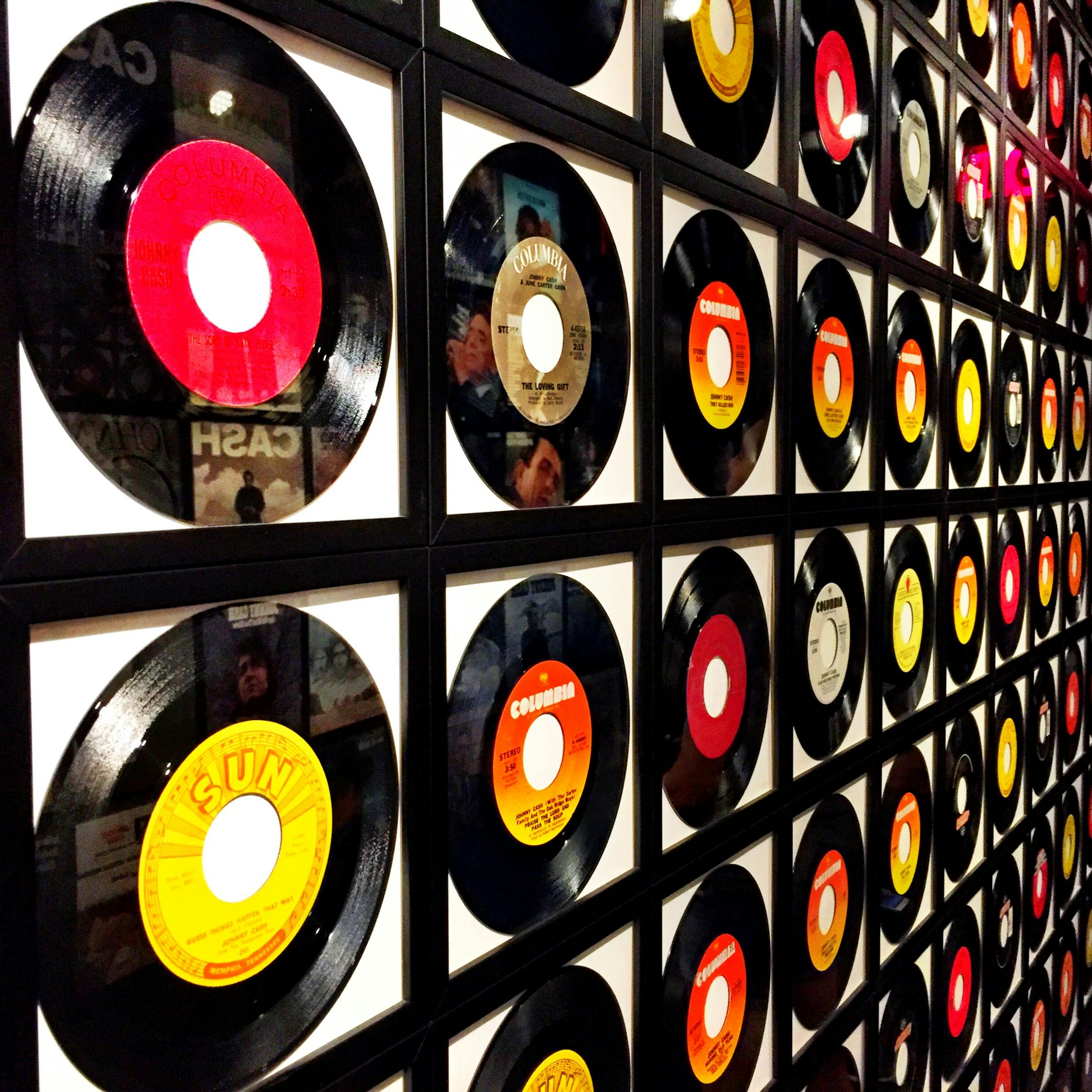 PSYCHEDELIC/PROGRESSIVE/FOLK
The intercontinental rock trio Aktor's sophomore album 'Placebo'. Drawing from '70s heavy rock and '80s Top 40 pop alike, the album is fit to lead the Adult Contemporary Heavy Metal genre for 2020. A musical pathway to the worlds of universal distance and awkward intimacy, the multi-melodious blend of acoustic, electric, and electronic instrumentation on 'Placebo' provides a deep foundation for singer Chris Black's inquisitive lyrics and smashing choruses. While the myriad propelling forces behind Aktor -Jussi Lehtisalo, Tomi Leppänen and Chris (Professor) Black- may seem cloaked in the mystery called abundance, the addictive nature of their eclectic blend is no mystery at all. For fans of Circle, Dawnbringer, Pharaoh Overlord, Alan Davey, Sandy Pearlman, Angel Rat, Mental Vortex, Roky Erickson, Rickenbacker, Rainbow Road, and 'Paranoia' (the first Aktor album, of course).
The melodies of Bess Of Bedlam draw inspiration from '70s English folk music (Shirley Collins, Linda Perhacs, Vashti Bunyan, Steeleye Span) and the many harmonic surprises may remind you of the late '60s pop music (The Free Design, The United States of America, Sagittarius). The arrangements use a wide range of instruments; both classic and electronic pianos, acoustic and electric guitars, banjo, dobro and analog synth from the '70s.
The last album by this Scottish act (consisting of David McNiven and Angela Rew) is one of the best and most collectable acid folk albums ever made. As well as the epic title track, it features four superb shorter songs, with expert backing from musicians including Danny Thompson and Terry Cox of Pentangle. It makes a welcome return to vinyl here, together with two postcards. Originally issued in 1971.
Between 1978 and 1980, the Asociaux Associés recorded the second of the two albums which appeared under their name: 'Nouveaux Modes Industriels'. Philippe Doray, with the help of his Associés, evermore iconoclastic and numerous, backs up his anguished poetry with customised krautrock, hallucinatory pop and rock. Much more than a memory of the then surprising (and disturbing) 'Swinging Rouen', this album is an intergalactic ambush. In 1980, 'Nouveaux Modes Industriels' was published thanks to the support of Invisible, the label of the Société Coopérative d'Ouvriers-Producteurs Artistiques (S.C.O.P.A.) run by, amongst others, the ex-manager of Crium Delirium, Jacques Pasquier. This meant that Doray had free reign for his electric poetry, his personal delirium, to be heard. He had already shaken up French music with his mix of pop, krautrock and free jazz; a few months later he would undergo a change which would be the precursor of his future projects Ruth and Crash.
In 1976, the Asociaux Associés led by Philippe Doray (Rotomagus, Ruth, Crash), recorded the first of the two albums under their own name: 'Ramasse-Miettes Nucléaires'. On synthesiser, Doray fires off his disturbing poetry over psychedelic pop, voodoo rock, off-kilter krautrock, approximate swing... But if the music is iconoclastic (bringing to mind as much Hendrix as Areski, Ash Ra Tempel as Berrocal...), one thing is certain: 'Ramasse-Miettes Nucléaires' is one of the best albums of obscure experimental songs ever recorded. It is no surprise that Steven Stapleton included Philippe Doray on the Nurse With Wound list, found between the Doo-Dooettes and Jean Dubuffet: his music is genuinely original and, what is more, ahead of its time. Originally released in 1977.
The finger-picking guitarist and blues enthusiast John Fahey enjoyed a long, influential and distinguished career. Born in Washington DC in 1939 and raised in Takoma Park, Maryland, he lauched his own Takoma label to issue self-produced work in the late 1950s and then delivered his master's theses on the blues of Charlie Patton at UCLA. Then, while based in the radical town of Berkeley, California in the San Francisco Bay area, began issuing filed recordings of forgotten blues legends such as Bukka White. With his own work, Fahey began borrowing from eastern elements such as Indonesian gamelan and Tibetan vocal chanting, reflecting his interest in esoteric eastern religion, as well as birdsong, animal calls and other naturalistic elements. This beautiful 1973 performance, delivered in the sleepy town of Sausalito, California, comprises most of Fahey's 'Fare Forward Voyagers' LP, as well as earlier material, including 'Dance Of The Inhabitants Of The Palace Of King Philip XIV Of Spain,' from his 1964 release, 'Death Chants, Breakdowns And Military Waltzes'.
Following two critically acclaimed albums and successful headline performances, festival appearances and sharing the stage with the likes of The Brian Jonestown Massacre, The Telescopes, Magic Shoppe and The Cambodian Space Project, Frankie Teardrop Dead return with their highly anticipated third album 'Plane Eclipse'. Working from their sonic bunker deep inside the chaos of the concrete Fountayne Road in North London and recently relocating to the bustling music scene of Manchester, Frankie Teardrop Dead have been conjuring up their most ambitious project to date and are set to melt minds and blow the lid off the psychedelic rock'n'roll scene!
Reissue of their classic 2004 album, limited to 300 copies. This New Jersey band plays the kind of jangly, space-age rock perfected by bands like the Zombies, Love, and the Quicksilver Messenger Service. There are elements of the Byrds circa 'Eight Miles High' or The Notorious Byrd Brothers, 'Revolver'-era Beatles, and San Francisco's Haight-Ashbury bands. Start with the heavy reliance on lush harmonies, mix in acoustic and electric guitars (complete with backward playing and some Coltrane-esque twisting solos), an insistent rhythm track, and ethereal lyrics, and the listener could easily believe himself lost in a time warp.
First official reissue under license of Warner Music! Hard Meat were a British progressive rock group (1969-1971), founded by Brothers Mick (guitar and vocals) and Steve Dolan (bass) and completed by American drummer Mick Carless. The first recordings were a 7" on the Island label in 1969, but dropped by Island, the band very soon reappeared with 2 long players on Warner Brother Records in early 1970 and late 1970, which today are very sought after by all lovers of late sixties early seventies guitar oriented British progressive and psychedelic rock. Musically quite varied, all seven tracks of the first eponymous album are powered by Michael's likeable strong remarkable voice and his very impressive lead guitar and Carless' Keith Moon-styled percussion. The opener 'Through a Window' (which curiously became the title of their sophomore LP) offered up an enthralling mixture of all of those earlier genres which should have become a radio classic. It opens up with some pretty accoustic guitar and quickly shifted into an attractive melody that's always reminded of a mash-up between English folk-rock and Hendrix at his most progressive. There was a lot going on here but it was all driven by Carless' frenetic drumming and Dolan's guitar and strong voice. With a sunny, lysergic feel, 'Universal Joint' sounded like something recorded in the mid-'60s. 'Run Shaker Life', the album's longest track found the trio showing off their hardest rock orientation and complete with a bit of raga influence, the results were stunning. Guitar rock at its best. 'Yesterday, Today, Tomorrow' is a beautiful acoustic ballad that sounded anything but acoustic. Showcasing Dolan's wonderful acoustic guitar work, it was one of those songs that picked up speed and energy and ended way too soon... 'Space Between' was built on what sounded like a native American rhythm with a touch of lysergic influences thrown in for good measure. Different, but engrossing and the tune showcased Mick on electric guitar. 'Time Shows No Face' is the album's prettiest tune, for some reason on this one Dolan's vocal sounds beatlesque and Phil Westbrook provided a great flute solo. The recordings have been remastered very carefully. Many thanks to Warner Music, who gave Longhair access to their archive and an excellent transfer of the tapes. This and the loving one, time-consuming occupation with the sound material by Long Hair's sound engineer are responsible for the brilliant sound of the album decisively. The album comes with insert and band story. Extremely highly recommended. Definitely one of the best LH releases!!
First official reissue under license of Warner Music! Hard Meat were a British progressive rock group (1969-1971), founded by Brothers Mick (guitar and vocals )and Steve Dolan (bass) and completed by American drummer Mick Carless. The first recordings were a 7" on the Island label in 1969, but dropped by Island, the band very soon reappeared with 2 long players on Warner Brother Records in early 1970 and late 1970, which today are very sought after by all lovers of late sixties/early seventies guitar oriented British progressive and psychedelic rock. 1970's 'Through A Window' was a modest departure from the debut. On a song-for-song basis the sound wasn't as "rock" oriented, but the band made up for that with a more varied and dynamic sound. This time out you also got to hear plenty of Mick Dolan's dexterity on acoustic guitar (check out 'Freewheel' and 'A Song Of Summer'). Featuring another set of largely original material co-written by the three band members, these guys were one of the tightest trios you ever heard. Very few wasted notes on any of these tracks. All hyperbole aside, Michael Dolan was one of rock's most overlooked singers and lead guitarists. Similarly, brother Steve and drummer Carless made for a dynamic rhythm section, capable of way more than the standard hard rock trio repertoire. The recordings have been remastered very carefully. Many thanks to Warner Music, who gave Longhair access to their archive and an excellent transfer of the tapes. This and the loving one, time-consuming occupation with the sound material by Long Hair's sound engineer are responsible for the brilliant sound of the album decisively. The album comes with insert and band story. Extremely highly recommended. Definitely one of the best LH releases!!
Having honed his craft in the folk clubs of New York, Jake Holmes released his debut album in July 1967. Best-known for including the original version of 'Dazed & Confused' (later immortalized by Led Zeppelin), it's an early acid singer-songwriter landmark, packed with inventive songs featuring notable electric guitar parts. It makes a long-awaited return to vinyl here, together with background notes and two rare bonus tracks on the included CD version.
Satellite Jockey, with several albums and French tours accomplished, has distinguished itself by its aesthetics dear to great pop artists. A French intergalactic pop band full of vintage vibes, Satellite Jockey has been capturing stellar beauty since its shoegaze beginnings up to its current psychedelic finesse.
Hailing from Detroit is all-female band Shadow Show. Sleek and spellbinding, the music sweeps into its frenetic psychedelic grooves and dazzling harmonies. A power trio of a mysterious hue, Shadow Show combines elements of '60s garage/psychedelia into a 21st century modern pop-art incarnation. They project a vision to the world in their display: a spectacle of light as curious as shadow. Shadow Show comprises of guitarist Ava East, bassist Kate Derringer, and drummer Kerrigan Pearce (also of Moonwalks). Comes on limited coloured vinyl.
Sunflowers return with their third LP, 'Endless Voyage'. A conceptual scifi record about the end of the world, the rise of the machine, doubt about one's individuality and the acceptance of chaos. The classic psych punk, noisy pop sound that the band has been preaching has been polished and tamed with a fresh air of exploration into their sound.
For "Holy Phenomenon", Odran Trummel teams up with Andy Bishop (bass/saxophone) and Fabien Qwan Hyu (drums and percussion). The album is a kind of schizophrenic album, full of nuances, peaks and ravines, psychedelic vertigo with planing descents, punky accelerations with gentle jazzy decelerations.
This second Zen Trip/Projekt FX 3 split album is a great combination: Zen Trip with their heavy psychedelic acid rock under the influence of the late '60s and the early '70s and Projekt FX 3 with their extraordinary structures of sound and hypnotic rhythms. Both bands are from the wider Ruhr-Area, home of Clostridium Records. Limited to 250 copies on black vinyl.
With musical styles ranging from Victorian music hall, Americana and European folk, but harnessing an essence very much their own, they have continued to maintain a cult of supporters around the world. "Lost at Sea" is Misophone's ninth officially released album. In the past they have been compared to Tom Waits, Daniel Johnston, A Hawk And A Hacksaw and Neutral Milk Hotel, and this album still conjures the dusty crackling atmosphere of their previous releases.
In the summer of 2019, the Siberian forests stood in flames. An area the size of Greece was on fire. The city of Krasnoyarsk was particularly affected. It will take about 100 years for the forests to recover. Vedan Kolod returned to this apocalyptic landscape to record their eighth album 'Wild Games'. The Siberian folk trio is originally from Krasnoyarsk, but has spent the past seven years in Moscow and participated in various international art projects.
GARAGE/BEAT/SURF/ROCK'N'ROLL
Start of a new Stag-O-Lee series! All limited to 250 copies and numbered and handpackaged DIY-style! The first in the series will be 'Whack-O-Mania Vol. 1', a kinda 'Beat From Badsville'-style compilation. SIDE 1: 1. Official Warning 2. Charlie Feathers - Stutterin' Cindy 3. Johnny Parker & The Zirkons - Oongawa 4. The Calvaes - Anna Macora 5. Chrome And Hot Leather 6. The Duals - Lover's Satellite 7. Hugh Barrett & The Victors - There Was A Fungus Among Us 8. The Naughty Stewardesses SIDE 2: 1. Jack van Impe - Gogo Pogo 2. Bo Diddley - Africa Speaks 3. The Valentines - That's It Man 4. The Champs - Experiment In Terror 5. Fred Harris' Red Tops Organ Trio - The Bull 6. The Executioners - Dead End, Pt. 1 7. Jim Backus & Friend - Delicious! (Edit) 8. Jack van Impe - Twisted Vile Perverted
POP/ROCK/WAVE/NOISE
The reissue of Gatechien's 5th album (originally on Gnougn Records 2012). Raw punk energy, but also cathy melodies.
Gatechien and Equipe de Foot have been talking about the same influences and they have recording in the same studios. The alliance had to be made one day to the delight of fans of noisy music. They eventually came together and recorded this split LP.
'Create A Place' is the second album from Portland, Oregon's Mr. Wrong. Where the debut 'Babes In Boyland' documented the then history of the band and the transition from a fearless two piece to a relentless trio, 'Create A Place' definitely gives us the light at the end of the tunnel. Fully realized, this album pulls from an array of influences, such as late '70s and early '80s punk and post punk. Think Gang of Four, Neo Boys, The Raincoats, The Rats, Au Pairs, Chin Chin etc.
French band Jim Ballon offers powerful rock energy, a '60s vintage amp sound and three voices which fit perfectly. Whether linear, sweet or explosive, their pop oriented songs are based on a spirit of improvisation.
This group from Tours is made up of three guitarists and a drummer. By navigating between historical no-wave and punk synth pop, with a science of stacking layers inherited from noise rock and shoegaze, Rank-O creates roborative noisy music.
PUNK/HARDCORE
Southern Los Angeles experimental punk band Mood of Defiance was formed in Hermosa Beach in 1981, spinning off from a short-lived synthesizer project called Kindled Imagination, formed in nearby San Pedro (home to The Minutemen) with drummer Richie Wilder of Saccharine Trust. Teenaged lead singer and band originator Rachel Morgan, who was known as "Screaming Bitch Rachel" and later, Hatha Watha, formed MOD with Wilder, recruiting initial guitarist TA Black and bassist Kevin Ball from a music press advertisement. Debut demo recordings (eventually issued as 'In A Box') featured this line-up but after Black and Ball quit the band, they were replaced by Danny Dean Philips and Gary Kail from the band Anti, moonlighting in this side project for debut album 'Now', released on Philips' and Kail's aptly-titled New Underground label in 1982; other band members featured on the disc include drummer Thaddeus. Opener 'Divided States Of America' set the disc's defiant punk tone, though 'Sticky Lips' and 'Girl In A Painting' are less caustic, with broader musical dexterity and post-punk rhythmic references. An important piece of southern Calfornia punk history back on vinyl after 38 years.
INDUSTRIAL/EXPERIMENTAL/NOISE/NEOFOLK/GOTHIC
One of the most mythical experimental groups of all time, Musica Elettronica Viva was formed in 1966 by a group of American composers in Rome, its nucleus comprised of pianist Frederic Rzewski, sound improviser Alvin Curran and the improvisatory keyboardist Richard Teitelbaum. Taking cues from John Cage and David Tudor, MEV employed open, limitless structures, using found instruments, toys, a homemade synthesizer and the first Moog to reach mainland Europe. Improv and critical listening practices aimed to liberate listeners from the constraints of bourgeois capitalism and as their sound evolved, forms of Jewish mysticism and surrealist automaticism pointed to transcendent potential. An abortive US tour in 1970 split MEV into three units, but the "Kabbalistic Dixieland" band later reformed with Rzewski, Curran and Teitelbaum joined by saxophonist Steve Lacy, trombonist Garrett List and keyboardist Karl Berger. The resultant double album 'United Patchwork', recorded in November 1977 at Mama Dog for Horo Records, captures MEV in all of their discordant, improvisatory glory, from Teitelbaum's side-long opener 'Via Della Luce' to the honking noise of Lacy's 'Fox,' the excessive keyboard meanderings of Curran's 'Psalm,' Berger's vibraphone folly 'Cross Over One' and Rzewski's ponderous 'What Is Freedom.'
The excellent 'Black September', a continuous, five-part, 68-minute epic, is as formidably competent as ever, although more for the brooding, surreal nature of its soundworld than for its grooves, which here sound almost subsidiary. The soul samples and restlessly evolving minor-chord kaleidoscopes that unfold throughout the work is prima facie evidence of a musician on a roll. Boldly named after one of the most notorious Palestinian terrorist organizations, the group which carried out the Israeli Olympic athlete massacre in 1972, 'September' matches its dark black artwork and design with equally doom-laden music. This vinyl includes the two unused 'Return Of Black September' tracks that were on the Archive Series volume thirty two CD. Limited to 700 copies.
A famous English conductor said that the harpsichord sounded like "two skeletons copulating on a tin roof". An instrument that was once the basis of every orchestra and chamber ensemble was long ago replaced by the stronger and, for some, sweeter sounding piano. Now the harpsichord is very much the preserve of specialists and early-music supporters and has seen very little progress in design. Enter architect and musical philosopher John Körmeling. In addition to designing utopian public spaces like the 'Happy Street' which served as the Dutch pavilion at the Shanghai Expo 2010, and the 'Straight Road' artwork which played with the mismatch between the curvature of the earth and our need to see life in two dimensions, Körmeling has devised a system of music that sets aside familiar western tuning and is based instead on square roots, areas and volumes. In order to realise this music, he turned back to the harpsichord and adapted its jangling sound to an intonation that literally plays Pythagorean ratios. Remember Pythagoras from high school? Take a right angled triangle: a²+b²=c²... or play with the square roots of 1, 2, 3. Körmeling made it possible to hear ratios and proportions that we usually only encounter on the pages of a math book. They don't sound... normal, but being mathematical they very quickly sound logical. Körmeling now had his instrument, but who would have the imagination and vision to play it. He turned to the veteran rule-breaker Charlemagne Palestine, pioneer of long-form improvisations on harpsichord, harmonium and other neglected keyboard instruments. The idea of "playing a triangle" immediately appealed. Responding to the invitation from Körmeling, he said that "thiss Pythagoriann harpsichordd was just upp myy alley..." (he writes like he plays: his own way). Palestine saw the new instrument and named it the Frogsichord after its colour. This double LP documents performances on the Frogsichord made in Brussels, Rotterdam and in Cappadocia, Turkey. The sound is strange, perhaps even estranging, but Palestine has made it his own, and created a music that is rich and detailed, not simply "exotic". It's no longer a question of "western" tonality colliding with "non-European" harmonic systems. Here is music that taps into the universal language of mathematics, one that we are all programmed, however unwillingly, to understand. Meet the Frogsichord. It will change how you listen to music. It might even help you with maths. And it doesn't sound like skeletons at all, but full of life. The cover is made from hand sewed green fur. Limited and numbered edition of 400 copies.
In 1995, David Shea released a crafty piece of complex philosophical and narrative audiocollage: 'The Tower Of Mirrors'. Composed and produced in New York City, during September-October 1995, it includes 24 tracks, and features guests such as David Morley on analog synthesizer programming, Dave Douglas on trumpet, Zeena Parkins on piano and prepared piano and Jim Pugliese on percussions.
METAL/STONER/HARDROCK
When this album was initially released in 2004, it caused a massive wave of enthusiasm, to say the least. It was heavy as hell, truly deep, wrapped in melodic melancholia, but never boring, because it was all dynamics and no post-rock whining shit. It was violent, but smart. The guitars tone was overwhelming, and the riffing, majestic. The drums, punishing & groovy, led to a perpetual headbanging. The bass tone was maybe the fattest ever heard so far_ and the vocals, goddamn it, these crazy vocals_ It's all part of history, but let me remind you that Danek, when recording his insane screams, did it in all in one take, while drinking red wine directly from the bottle_ Maybe you'll feel it, now that you know! This album made the history of post-metal as we know it. It was nothing but justice to give it a proper vinyl release. So behold this magnificent object, and please, allow yourself to dive deep again in this perfect, never equaled, masterpiece. Recommended if you like: Cult of Luna, Breach, Terra Tenebrosa, Neurosis_
Hailing from northern Italy, Geschlecht consists of Amedeo Finati (vocals), Amedeo Casale (guitar), Edoardo Volpato (bass) and Fabio Speroni (drums): together they have been perfecting their musical skills since 2016, sharing the stage along the way with important Italian acts such as Cripple Bastards, Genus Ordinis Dei and Deathless Legacy. Produced by Lacuna Coil's Richard Meiz (also in Genus Ordinis Dei). Not afraid to merge industrial vibes and extreme metal hardness, Geschlecht has chiseled out a modern metal album of undeniable impact.
BLUES/COUNTRY/OLDIES
The 'Rockinitis' series showcases electric guitar blues from the mid-fifties to the early sixties. Unfettered pleasure in the form of black dance music. Third time's the charm as two heavy-hitters join the fray. Wexford, Ireland's Bill Kealy has been packing dancefloors for 30 years. He was sucked deep into the rhythm & blues vortex after following the trail back from the music of his youth: The Kinks, The Animals and the like. A truly international DJ, hear his sets at The Federal Rhythm & Blues Club in Crewe, For Dancers Only in Dublin, or as a regular guest DJ at top R&B clubs almost everywhere. Steve Longworth spent his teenage years dancing to soul at Wigan Casino. He was then drawn towards the R&B and popcorn sound. Since the early 2000s he's been running nights all across England's North - Soulful Shack, Down In The Basement and The Ad-Lib, to name a few. He's played gritty blues 45s at clubs from Barcelona to Melbourne and now regularly spins at Sheffield's mighty Room At The Top. SIDE Bill Kealy: 1. Al Simmons - You Ain't Too Old 2. Eddie Burns - Hello Miss Jessie Lee 3. Skip Robinson - I Just Can't Wait 4. The Nightriders - Looking For My Baby 5. Roy Brown - She's Gone Too Long 6. Peppermint Harris - I Cry For My Baby 7. Ulie & The Uniques - You Don't Love Me 8. Junior Wells - Lawdy Lawdy SIDE Steve Longworth: 1. Little Walter - I Hate To See You Go 2. Dusty Brown - Well, You Know 3. Ace Holder - Sorry I Had To Leave 4. Lynn Johnson - Wicked Woman 5. Detroit Junior - Too Poor 6. Jimmy Anthony - Eternal Thing 7. Magic Sam - All My Whole Life 8. Poppa Hop - My Woman Has A Black Cat Bone
JAZZ/AVANTGARDE
The musician and spiritual seeker Alice Coltrane was much more than just John Coltrane's second wife. One of the few harpists to feature prominently in jazz, she was also a renowned pianist and composer and her interest in spiritual matters greatly helped steer her husband deeper into Krishna consciousness, which had significant bearing on his music, most notably evident on 'A Love Supreme'. This mesmerising performance, held at Carnegie Hall four years after John's untimely passing as part of a benefit event for Swami Satchidananda's Integral Yoga Institute, comprised a stunning and largely improvised rendition of Coltrane's 'Africa,' with Alice's subtle piano and harp expressions excellently framed by the wailing saxes of Pharaoh Sanders and Archie Shepp, Cecil McBee and Jimmy Garrison trading non-standard bass lines, a dual drum onslaught from Clifford Jarvis and Ed Blackwell, along with members of the Institute on harmonium and tamboura.
In the summer of 1978, an ambitious twelve-day experimental jazz project was undertaken at the ancient amphitheatre Tasso della Quercia, on the slopes of Rome's Gianicolo hill. The idea was to assemble the leading players from Italy's avant-garde jazz scene, revolving around members of Grande Elenco Musicisti (or GEM), such as saxophonists Tommaso Vittorini, Eugenio Colombo and Maurizio Giammarco, trumpeter Alberto Corvini and trombonist/composer Danilo Terenzi, together with visiting American players such as saxophonists Steve Lacy, Steve Potts and Evan Parker, trombonist Roswell Rudd, pianist Frederick Rzewski and drummer Noel McGhee, among others. Different group configurations were enacted each day and the final gala concert formed the basis of this super rare and highly playful double album, which captures the delightfully messy proceedings. In keeping with the openness of the Roman jazz scene of the day, the project sought to push the boundaries, aiming to break big-band traditions whilst still emphasizing the collective nature of the experience. Enrico Rava's opening 'Tromblues' emphasizes the disparate approaches of these trans-Atlantic teams and Terenzi's 'Dialogando' uses dual trombones to heighten musical discord; in mutated big-band mode, Giammarco's thrillingly complex 'Vortex Waltz' and Vittorini's 'La Legge E Uguale Per Tutti' both speak to the limitless potential that the project was aiming for.
Selen Peacock embraces the 1970s and the future, between post-futuristic jazz and subordinate pop, between Alphaville and Laputa. 'Grand' features Morgane Carnet (vocals, saxophone), François Le Roux (bass, vocals, piano), Martin Daguerre (saxophone), Aelred Nils (keyboards) and Philippe Boudot (drums and percussion).
SOUNDTRACKS/LOUNGE/CULT ETC
Presenting for the first time on vinyl, three tracks taken from one of the most obscure and fascinating scores by Stelvio Cipriani, recorded in 1980 for Joe D'Amato's exotic-erotic classic, 'Orgasmo Nero'. 'Seq. 1' is an incredible Afro-cosmic cinematic track, driven by superb conga work and other percussive instruments. Side B features the funkier 'Seq. 3' (mid-tempo) and 'Seq. 5' (downtempo) - both sexy and mysterious at the same time. Deep, obsessive atmospheres, blending together tropical colors, tribal vibes, and evocative moods.
One of the Italian soul-mod tracks that every DJ has always dreamed of having on 7-inch! Taken from the 'Gli Angeli Del 2000' O.S.T. by Mario Molino, 'Ash' is an ace uptempo dancefloor burner, provided by a great brass section, and sung by the fabulous Edda Dell'Orso. On the flip-side is 'Gli Angeli Del 2000', a lysergic Italian version of Pierre Henry's retro-futuristic 'Psyché Rock' anthem, featuring bells, fat bass lines, wah wah guitar, and electronic effects. Limited edition 300 of copies. Don't sleep!
For the first time on 7-inch vinyl, the killer Dusty Fingers tune 'La Dimostrazione', taken from the soundtrack for the Spanish movie 'Metralleta Stein'. A moody, dark-funk midtempo track, fueled with solid drum breaks and heavy basslines. A real classic for any beatmaker, this track has been sampled and compiled a dozen times. On the flip side, you will find the more dynamic 'Elikiller', another smashing jazz-funk tune with great rhythmical and menacing tension. Limited edition of 300 copies. Don't miss out on this one! This is Italian rare groove at its finest.
Four Flies asks to a rock band (CALIBRO 35) and three amongst the most brilliant and visionary Italian DJs and producers (Jolly Mare, L.U.C.A., pAd) to rework the 4 original tracks of Alessandro Alessandroni's 'Afro Discoteca' 12", giving them new life for refined modern dancefloors. The result is a stunning collection of electronic/cosmic/balearic reworks, which respects the spirit of Alessandroni's compositions, projecting them into our present.
Adventurous keyboardist and arranger Dick Hyman worked in radio, film and television before making a name for himself as a jazz pianist in the mid-1950s with a hugely popular harpsichord rendition of 'Mack The Knife.' An early experimenter with electronic instruments, including the Moog, his 1963 rarity 'Moon Gas', produced by Creed Taylor and recorded with Sinatra sidekick and Broadway musical mainstay Mary Mayo, was conceived as "a glimpse of the possible sounds of the 22nd Century." Blasting lounge music and love ballads into the nether regions of outer space, 'Moon Gas' pitted Hyman's organ, mini-organ and piano riffs against Mayo's ethereal voice -sometimes singing wordlessly, other times with actual lyrics- atop a tight studio ensemble, the sounds made more otherworldly through the use of an ondioline, a martinot, oscillators and Vinnie Bell's customised guitar, which allowed for individualised sound effects. Although improvised opener 'Moon Gas' sounds pleasantly jazzy, 'Maid Of The Moon' and 'Space Reflex' reach the cosmos and there's a one-off rendition of Joao Gilberto's 'Desafinado' too, delivered with skill in Portuguese.
The music of the film 'Les Tontons Flingueurs' is recognizable and catchy from the first notes, but it turns out to be a real exercise in style. Michel Magne brings together popular music and sound experiments.
'Tlamess (Sortilège)' is Oiseaux-Tempete's first original soundtrack composed for the second feature film by critically-acclaimed Tunisian director Ala Eddine Slim. Combining hypnotic feedbacks and synthesizer orchestral work, drifting ambient with shamanic beats, the 'Tlamess (Sortilège)' O.S.T was entirely improvised while watching the movie's rushes. On those sessions that took place between the Mikrokosm recording studios in Lyon and the Magnum Diva home studio in Paris, we find Oiseaux-Tempete's quartet core team: Frédéric D. Oberland, Stéphane Pigneul, Mondkopf and Jean-Michel Pirès (Bruit Noir). Fully instrumental, including extended versions and unreleased tracks, this immersive film score is also their most electronic album to date.
DANCE/TECHNO/HOUSE/HIPHOP
Armed with his analog paraphernalia, Adrien Gachet first composed very psychedelic music, kraut, before gradually migrating to techno with IDM and industrial accents.
Blog
Previous editions:
30/06/2020 10:32 SPOTLIGHT 26
22/06/2020 10:20 SPOTLIGHT 25
15/06/2020 11:08 SPOTLIGHT 24
08/06/2020 10:15 SPOTLIGHT 23
31/05/2020 16:26 SPOTLIGHT 22
25/05/2020 15:32 SPOTLIGHT 21
19/05/2020 07:59 SPOTLIGHT 20
11/05/2020 18:28 SPOTLIGHT 19
05/05/2020 08:01 SPOTLIGHT 18
27/04/2020 10:30 SPOTLIGHT 17
20/04/2020 13:59 SPOTLIGHT 16
14/04/2020 07:50 SPOTLIGHT 15
06/04/2020 17:10 SPOTLIGHT 14
30/03/2020 18:16 SPOTLIGHT 13
22/03/2020 16:54 SPOTLIGHT 12
12/03/2020 14:26 SPOTLIGHT 11
09/03/2020 10:53 SPOTLIGHT 10
02/03/2020 13:13 SPOTLIGHT 9
24/02/2020 13:48 SPOTLIGHT 8
17/02/2020 10:40 SPOTLIGHT 7